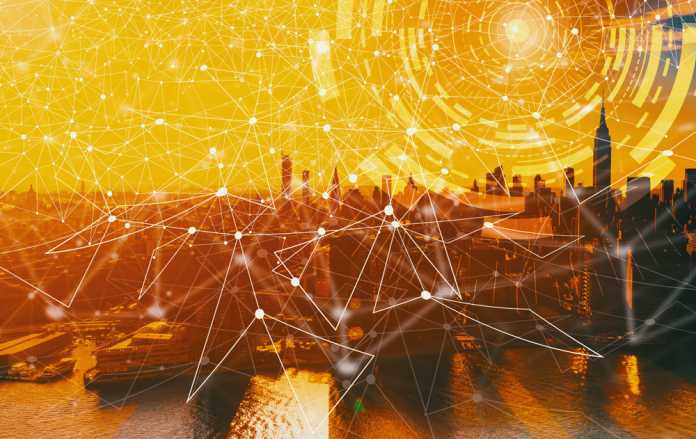 By Sarita D. Jackson, President and CEO of the Global Research Institute of International Trade
During the coronavirus pandemic, there has been an increased role of cross-border trade in services through digital technology. The digitalisation of cross-border trade in services provides a number of benefits and additional opportunities, which can only be fully carried out through liberal trade policies established at the international and national levels.
The global health pandemic caused by the coronavirus, or COVID-19, has exacerbated the use of protectionist trade policies. For example, in March 2020, numerous governments around the world implemented restrictions or outright bans on the export of crucial medical equipment and medical supplies in the fight against the coronavirus. On April 3rd, the United States issued a public memo stating that "it is the policy of the United States to prevent domestic brokers, distributors, and other intermediaries from diverting such material overseas." Consequently, a number of services-based industries, such as transportation and logistics, have been negatively affected. National-level governments have taken measures to either tighten rules in the area of financial services or loosen restrictions on telecommunication services as they are used in the healthcare and education industries.
The current pandemic highlights the significance of international trade in services. For instance, the use of cross-border services has been helpful in spreading information more quickly about the virus and offering medical assistance from a distance. Even more telling is that these services are provided with the use of digital technology, which refers to the use of electronic devices and systems to create, store, and/or process information. As a result, the cross-border provision of services can overcome any physical barriers to trade. Nevertheless, digital technology has remained an exception rather than the norm due to restrictions on digital trade.
The 2020 global health pandemic, as well as earlier widespread epidemics of the 21st century, has undeniably shown that digital technology can have a transformational impact. Such an idea is made evident by the fact that the number of United Nations member states that used online portals to share information about COVID-19 saw an increase from 57 percent on March 25th to 86 percent on April 8th. Maintaining a liberal market in the services trade, especially that linked with digital trade, is key to allowing for a much quicker and effective response to crises, while also reducing transactions costs.
At the same time, international governance at the World Trade Organization (WTO) level and national-level policy reforms that align with WTO rules for liberalized trade while still respecting domestic goals, can lead to a globally integrated digital trading system in services that will make the phrase, "We are in this together," a reality across the board.
The piece illustrates the importance of a liberalized digital services trade regime in four areas–healthcare, food supply, education, and finance.
Healthcare 
"While we race to dampen the virus's spread, we can optimize our response mechanisms, digitizing as many steps as possible. This is because traditional processes—those that rely on people to function in the critical path of signal processing—are constrained by the rate at which we can train, organize, and deploy human labor…Digital systems can keep pace with exponential growth," write Wittbold, Carroll, Iansiti, et al.
Despite the use of digital technology in the healthcare industry, including during health crises within the last two decades, it still is not being used to its full potential. For example, in a U.S.-focused survey, 38 percent of CEOs of healthcare systems admitted to not having a digital facet to their strategic plan. Additionally, 94 percent of participants described data protection and privacy regulations as key obstacles to the use of digital technology. As COVID-19 grew into a global health pandemic, the healthcare system in many countries struggled to keep up with the large number of cases and deaths occurring simultaneously. The use of digital technology soared thus, making it easier for information-sharing, video consultations, and routine care in a time when physical distancing is vital.
Singapore relies on services provided by the U.S. company, WhatsApp, which is owned by Facebook, to share information with its citizens about COVID-19, according to public reports. The Southeast Asian country's response builds off of earlier efforts, in which the government embraced digital technology in the 2014 Smart Nation Initiative. Digital technology makes it possible to better understand the virus, develop a strategy of prevention and containment, and focus on diagnosis and treatment. As of April 28, 2020, Singapore had 14,951 confirmed cases, 14 deaths and 1,128 people recovered, per the Johns Hopkins University Coronavirus Resources Center.  Singapore is the 26th highest in terms of confirmed cases yet reports an exceptionally low number of deaths, which can be attributed to its emphasis on digital technology in the healthcare space.
WhatsApp also collaborates with international inter-governmental organizations, such as the World Health Organization (WHO), to share information in various languages about the coronavirus. The service boasts two billion active users, which represents close to 30 percent of the total world population, according to a WhatsApp February 2020 blog post titled "Two Billion Users—Connecting the World Privately." Under normal circumstances, WhatsApp has been used to connect family, friends, etc. via video chats, instant messaging, and document sharing, regardless of geographical location.
However, the use of such services has presented its own challenge—the spread of misinformation. Encryption, or converting data into a code to restrict unauthorized access, makes it difficult to trace the source of information. WhatsApp has responded by limiting the forwarding of messages to only one person at a time.
Countries, such as France and the United States, have eased any restrictions on the use of telemedicine and digital technology. Therefore, the market allows for the free flow of these services across borders during this critical period.
Food Supply
The food service industry involves the selling and distribution of food. A number of countries around the globe continue to deal with severe food shortages and food insecurity, which has only been worsened by a globally paralyzed economy. With closed local, informal markets and restricted food services, lower-income households no longer have access to fresh food. Populations around the globe are affected by the limited supply of both local and imported foodstuffs, which results in higher food prices.
Digital technology, such as blockchain, has been introduced to the food industry to improve production, enhance food safety, and promote sustainability. Blockchain is defined as a "shared, immutable ledger for recording transactions, tracking assets and building trust." Blockchain technology enables users to access stored, digital information in real-time about products from the original source all the way to the end user; connect directly with buyers and sellers; gather market information; access capital, and benefit from secure payment. Some of such projects have been led stakeholders from the public and private sectors domestically and internationally, as well as non-government organizations (NGOs), which continues to yield different results. The mere presence of digital technology does not eradicate the problems that the food supply chain faces. Rather, the infrastructure, institutions, and investment must be in place so that digital technology can be effective and transformative.
Although trade of food items is limited, so, too, is digital trade in many countries. These restrictions on digital trade range from data localization requirements to restricting data flows across borders to discriminatory tax measures to blocking cross-border services altogether. Such restrictions deny access to those populations that rely on digital technology to compete in the global food marketplace and those who could benefit from increased access to foreign buyers and suppliers.
Education
Many university and college-level students studying outside of their home countries returned home abruptly as schools halted in-person instruction and governments quickly imposed travel restrictions or border closures. Nevertheless, students could continue their studies virtually. Educational services are currently being provided across borders through the use of cloud-based software platforms such as Zoom and Cisco Webex. These two U.S. companies have experienced tremendous growth in 2020. Zoom Video Communication shares ballooned from $73.09 on January 6th to $128.80 on April 3rd. However, Zoom's shares dipped from its peak of $151.70 on March 23rd due to the highly publicized privacy and security lapses. These problems presented themselves during online classroom sessions and other meeting formats. Cisco Webex also saw a dramatic increase in usage worldwide. The number of meeting minutes more than doubled from 6 billion minutes in January 2020 to 14 billion minutes in March 2020. Therefore, digital technology has the potential to play an even greater role in cross-border education through increased access and lower costs.
However, the rapid shift to online education merely shines a brighter light on an already existing problem—the digital divide. Earlier pandemics, such as SARS, the swine flu (H1N1), and Ebola, that led to school closures resulted in the reliance on e-learning options for K-12 and beyond. Unequal access to the internet or even basic electronic devices, such as a radio, in poorer communities in developing and least-developed economies complicated efforts to limit interruption to students' education.
The digital divide is not just between developed and developing countries. The challenge also arises within a country. In the second largest city in the United States—Los Angeles—the digital disparities among primary and secondary students are blaring. About 100,000 students lack internet connectivity, according to Austin Beutner, superintendent of the Los Angeles Unified School District. That translates to roughly 20 percent of the 2019-20 school-level population left behind in today's pandemic, which, according to recent LAUSD statistics is 557,560.
Inter-governmental organizations, such as the United Nations Educational, Scientific, and Cultural Organization (UNESCO) and the World Bank, in partnership with the private sector and local governments, continue efforts to expand quality educational services to the global student population. Several countries, as reported by the World Trade Organization, have lifted restrictions on telecommunication services to allow for access to Zoom and Cisco Webex, among other applications, for educational and other services. The free flow of services supplements the national shortfall.
Finance
Financial services are among the top services exported globally. Since the Great Recession (December 2007-June 2009), a surge in financial technology (fintech) companies has contributed to the growth of the digital economy. Fintech refers to those businesses that use technology to provide financial services. Alternative financing institutions have benefited the many individuals and businesses that have not been able to access credit and capital through traditional financial institutions. As a result, traditional institutions are facing serious competition. In the United States, the share of personal loans granted by fintech companies skyrocketed from only 5 percent in 2013 to 38 percent in 2018. That is compared to the huge drop in loans granted by banks from 40 percent to 28 percent during the same period. Due to the growing influence of the fintech sector, 84 percent of financial services organizations around the world have listed improving the digital experience for consumers as the number one strategic priority last year.
In the United States, Fintech companies stepped in, upon receiving approval, to help small businesses access loans provided by the U.S. government to keep them afloat during the current economic paralysis, especially since many small businesses were shut out of the process through traditional means during the first round of funding.
China, the United States, and Mexico are the top three leading countries for the adoption of fintech for banking and payments. China, the United States, and South Africa lead in the fintech industry when it comes to financial management, financing, and insurance.
However, in the face of the pandemic, economies, such as the European Union and India, have implemented tighter measures in the area of financial services. Discussions continue regarding the WTO establishing clear rules under the General Agreement on Trade in Services (GATS) to meet the needs and realities of a 21st century global digital economy.
Today's pandemic fully demonstrates the importance of trade in services in the crucial industries highlighted in this article. Furthermore, digital technology allows for the cross-border trade in services at a much faster pace and far lower costs, provided that proper infrastructure, institutions, and investments are put in place. The current pandemic has allowed for the easing of regulatory and legal barriers on cross-border digital trade in services in some areas and tightening in others. It is imperative that the WTO and its member countries maintain liberal market policies in these areas to move closer to each global citizen having quality access to healthcare, food, education, and finance. Otherwise, are we really in this together?
About the Author

Sarita D. Jackson is the president and CEO of the Global Research Institute of International Trade (GRIIT), a US-based think-tank and consulting firm that uses in-depth research to shape trade policy and advise businesses on how to compete globally. She is also a TEDx speaker and business school instructor with UCLA Extension.
References:
1 United Nations Department of Economic and Social Affairs (2020, April 14). UN/DESA Policy Brief #61: COVID-19: Embracing digital government during the pandemic and beyond. https://www.un.org/development/desa/dpad/publication/un-desa-policy-brief-61-covid-19-embracing-digital-government-during-the-pandemic-and-beyond/.
2 Wittbold, Carroll, Iansiti, et al. (2020, April 03). How Hospitals Are Using AI to Battle Covid-19. Harvard Business Review. https://hbr.org/2020/04/how-hospitals-are-using-ai-to-battle-covid-19.
3 Keesara, S., Jonas, A., Schulman, K. (2020). Covid-19 and Health Care's Digital Revolution. The New England Journal of Medicine, https://www.nejm.org/doi/full/10.1056/NEJMp2005835.
4 United Nations Development Programme (2020, March 25). What Singapore can teach about an effective coronavirus response. https://www.undp.org/content/undp/en/home/blog/2020/what-singapore-can-teach-about-an-effective-coronavirus-response.html.
5 IBM. What is Blockchain Technology? https://www.ibm.com/blockchain/what-is-blockchain.
6 Yahoo. (April 6, 2020). Price of Zoom shares traded on Nasdaq Stock Market in 2020 (in U.S. dollars) [Graph]. In Statista. Retrieved April 30, 2020, from https://www-statista-com.ezproxy.snhu.edu/statistics/1106104/stock-price-zoom/.   
7 No Jitter & Cisco Systems. (April 1, 2020). Reported meeting minutes of Cisco Webex worldwide in 2020 (in billions) [Graph]. In Statista. Retrieved April 30, 2020, from https://www-statista-com.ezproxy.snhu.edu/statistics/1106500/cisco-webest-meeting-minutes/.
8 Regardie, J. (2020, April 1). With LAUSD Schools Closed, the Superintendent's Dealmaking Ability Is Being Put to the Test. Los Angeles Magazine. https://www.lamag.com/article/lausd-shutdown-austin-beutner/; Los Angeles Unified School District. (2020, March 23). Los Angeles Unified and Verizon Reach Agreement to Provide Unlimited Internet to Students Without Access. https://achieve.lausd.net/site/default.aspx?PageType=3&DomainID=4&ModuleInstanceID=4466&ViewID=6446EE88-D30C-497E-9316-3F8874B3E108&RenderLoc=0&FlexDataID=87160&PageID=1.
9 TransUnion. (June 2019). Personal Loans Market 2019. In Statista. Retrieved April 30, 2020, from https://www.statista.com/statistics/935629/distribution-personal-loans-by-source-usa/. 
10 BI Intelligence. (June 2019). EY Fintech Adoption Index. In Statista. Retrieved April 30, 2020, from https://www.statista.com/statistics/942325/leading-countries-fintech-adoption-by-category/.
11 OECD. (2020). Handbook on Measuring Digital Trade. http://www.oecd.org/sdd/its/Handbook-on-Measuring-Digital-Trade-Version-1.pdf. 
The views expressed in this article are those of the authors and do not necessarily reflect the views or policies of The World Financial Review.