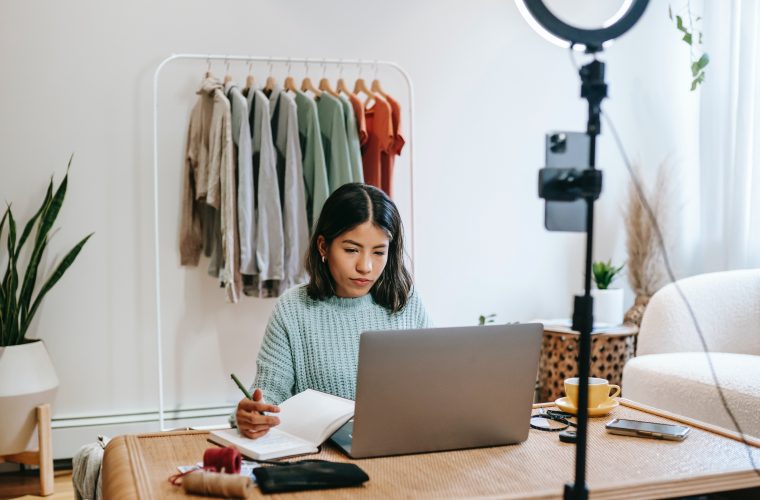 In the current social media era, influencers are a powerful marketing tool for small businesses. Read on to discover ways in which influencer marketing can benefit small businesses.
How can influencer marketing help small businesses?
Influencers are local celebrities with large followings on social media. They are known as influencers because they influence people's choices, fashion, and product trends. Statistics have proven influencers to be incredible marketing tools, especially for small businesses.
Therefore, influencer marketing is where brands or businesses partner with influencers to promote or endorse their products. In influencer marketing, the influencers create content about your product and brand, then post it on their social media platforms. The content aims to promote your brand and encourage viewers or followers to check out your business and products. Below are some top ways influencers can help small businesses;
Increasing brand awareness
One of the primary characteristics of influencers is that they have a large following on social media. This means that the content they post reaches many people from different locations. Therefore, using influencers to market your brand is a great way to increase your brand's awareness. Many people will know your brand, what it is all about, and your products. However, this depends on how the influencers present your brand and your businesses. Therefore, influencer marketing can significantly help increase your brand's awareness.
When using influencer marketing to promote brand awareness, you must choose influencers with a good reputation. Understand that the influencers represent your brand as brand ambassadors. Therefore, attaching your brand to someone with a bad reputation may significantly affect how people view your brand. Therefore, it would be wise to conduct ample research before picking influencers and the right influencer marketing platform.
They help small businesses reach specific demographics
The trick to using influencers to market your brand is finding the best people. One of the top things you must do is choose an influencer based on their follower's demographics. Certain influencers only appeal to a specific demographic. Therefore, you must determine the demographic your brand wants to attract before choosing the ideal influencer. Using the right influencer can help your small business reach specific demographics. This is something most marketing techniques do not achieve. Note that marketing to a specific demographic based on your product or service can help increase your sales. The influencer marketing platform also matters significantly.
It can help increase your sales
When mapping out marketing strategies for small businesses, the primary goal is to achieve more sales. Influencer marketing is the perfect way to achieve this goal. More often than not, when influencers endorse a brand or product, they encourage their viewers or followers to purchase the product or visit the brand's website. Some go as far as to provide special promo codes to encourage purchases. This easily translates into more sales. This can help your small business grow.
It can help small businesses survive the ad-block era
The era of banners, pop-ups, and traditional marketing strategies is fast approaching its end. Therefore applying these strategies can lead small businesses to lose a lot of money without experiencing positive results. The best way for small businesses to survive this era and what is to come is by adopting influencer marketing.
Final Word
It would help if you did not depend on influencer marketing as your only marketing strategy as a small business. It would be wise to have it as a segment of your overall digital marketing strategy. Having more than one trick under your sleeve is the best way to guarantee positive and lasting results. Regardless, you can always try out influencer marketing to get your small business off the ground.
The views expressed in this article are those of the authors and do not necessarily reflect the views or policies of The World Financial Review.