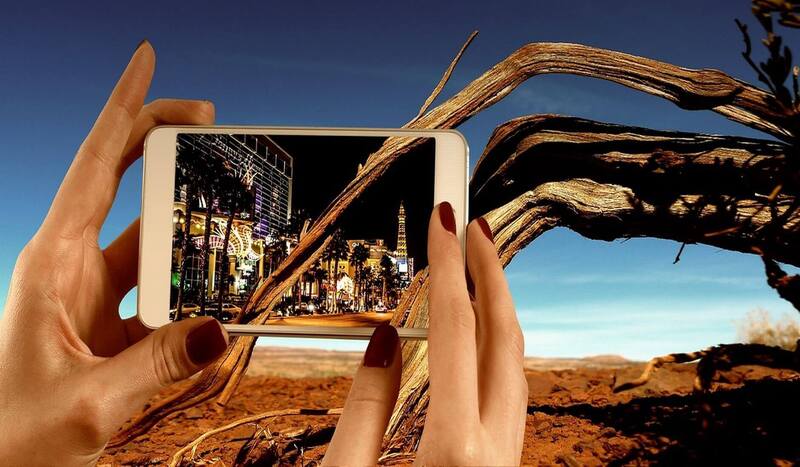 Any type of gaming which involves betting and that takes place through the internet is known as online gambling (or Internet gambling). This can be seen in casinos, virtual poker or sports betting, to name a few.
The Liechtenstein International Lottery tickets were the first online gambling venue offered to the general public in October 1994. Globally, the sector is now worth about $40 billion each year, according to various estimates. Which can be seen as a reason for the economic rise.
Online gambling is restricted or outright prohibited in several countries. Many states have a misconception of the same and prohibit any casino or betting inside their domain. It is, however, legal in numerous US states, some Canadian provinces, the majority of European Union countries, and some Caribbean nations.
We all are accustomed to the city famous for casinos and sports betting- Las Vegas.
In recent times there are numerous apps and websites that have introduced online gambling and betting similar to the pattern of Las Vegas.
The Betway App is provided by a worldwide online gambling corporation owned by the SuperGroup. Betway Casino, Betway Sportsbook, Betway sports and Betway Vegas are among its well-known products.
Here are some of the apps that put Las Vegas in our pockets
Bravo Poker live – available for both iOs and Android
Bravo Poker Live App is what you need if you are in search of an easy operative way to find poker games near you and don't mind antiquated styles. Open tables, live games, wait for lists, future tournaments, room information, and current promos are just some of the features included in the app.
Radar for live games
You can use the app to:
Spot a poker room near your locality.
Look for poker rooms that meet specified criteria.
Learn about the waitlists and current open tables in the poker room.
Check out the upcoming events at a poker room.
Tournaments can be found using a variety of parameters.
Examine the current promotions offered by a poker room.
Add your name to the waiting list.
Sign up for a tournament.
This app is entirely free and requires no registration. If you're travelling or reside in a place surrounded by a lot of casinos (hello, Las Vegas), this useful software should be on your phone.
Pros: To traverse the Strip, this augmented reality app uses your inbuilt phone's camera and GPS. If you're not in Vegas, you can take a virtual tour, which puts the Mandalay Bay near my couch and the Tropicana on my cat.
Cons: Off-Strip options are limited to the airport and conference centre.
For the iPhone, there is no charge
Pros: With 10 free Beatles songs and behind-the-scenes photographs and videos, this fun partnership app from Cirque du Soleil and Apple lets you experience portions of the "Love" show at the Mirage.
Cons: 16 tracks cost $1.29 each or $12.99 for the show/remix soundtrack.
For iPhone and Android, the app is free.
Decentralisation will characterise the revolution.
CoinPoker is unique in our list because there is no official app available in the app stores. Instead, simply follow a few simple steps to download the app on your phone and you'll be directed up and running in no time. CoinPoker is an Ethereum-based online poker room that is used by a few well-known poker players (hello, Tony G!).
Use your cryptocurrency to play mobile poker
because CoinPoker is decentralised, no one owns the bank, and you may start playing right away after sending some Bitcoin, Ether, or another cryptocurrency. You can begin playing immediately, and you can withdraw your cash at any time.
In your wallet, MGM properties
Pros: Each of the Aria, Bellagio, Circus Circus, Excalibur, Luxor, Mandalay Bay, MGM Grand, Mirage, Monte Carlo, and New York applications includes in-app training, GPS-enabled maps, and app-only discounts.
The resort concierge, room service, bell desk, box office, wedding chapel, and other amenities are all accessible through action buttons. The best are Luxor and MGM Grand, which give tutorials on blackjack, craps, and other games. The Bellagio app showcases the hotel's fountains and conservatory, while the Aria app highlights the spa and Liquid pool area.
Cons: The gaming explanations in the Aria, New York, Excalibur, Circus Circus, and Mirage apps are lacking.
Android and iPhone versions are free.
To summarise, plan a successful trip to Las Vegas for your next vacation. Here are several tried-and-true iPhone apps that may help you book lodging, practise your card-playing abilities, or even say "I do." Many people have the version of the same specifically built for Android users, which works on phones and tablets from Motorola, Samsung, and Nokia.
Conclusion
We tend to take for granted the power of humanity's collective knowledge and wisdom right in our pockets these days. After all, smart gadgets and their apps have been put available for quite some time, and the novelty has most likely worn off.
However, while your device's app collection may not be handy at home, it can make a huge difference when you're out and about Las Vegas' flourishing casino scene.  The above-mentioned apps have been tried and tested for an honest review by everyone reading this. You can have an idea about the apps now so why wait, go and check them out yourselves.
The views expressed in this article are those of the authors and do not necessarily reflect the views or policies of The World Financial Review.