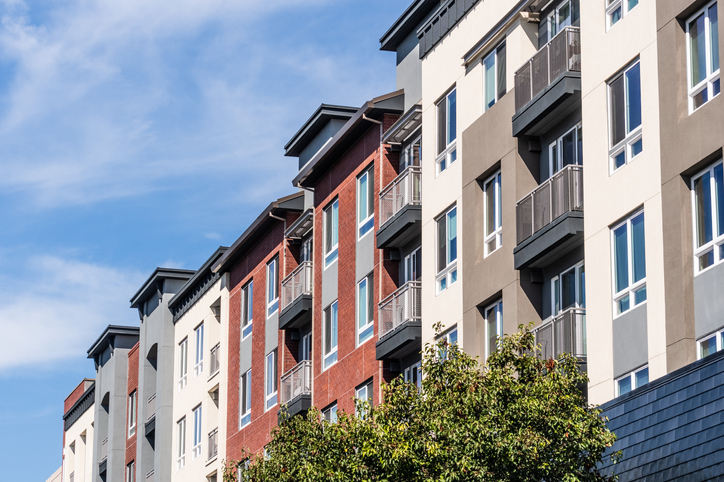 Inviting residents to explore the delights of luxury apartment-living, Carmel Partners develops multifamily properties in the nation's most desirable cities, from the west to the east coast. As a testament to the firm's attention to fine detail, several recent developments in the Bay Area and Denver earned high distinction for their first-rate services to residents, including Atlas, The Asher, The Henry and The Palmer. Awarded into the 'J Turner Customer Service 1% Club,' these properties hold elite recognition for an outstanding online reputation, identified in 2020 by J Turner Research, the multifamily industry's leading marketing research firm. 
Both located in the Bay Area, Atlas and The Asher properties earn strong online reputations indicating residents' high satisfaction and placing both buildings in the top 1% of multifamily properties nationwide driven by outstanding customer service.  Behind this elite ranking is a thoughtfully curated atmosphere, impressive collection of amenities and services, and a relationship with the surrounding community, yielding consistently positive reviews. 
In the heart of downtown Oakland, Atlas is a 40-story high rise residential tower with 633 mixed-income rental units. Prioritizing convenience, wellbeing and enjoyment, Atlas offers 17,800-square-feet of communal amenities. Increasing in grandeur with each floor, Atlas' most sought-after amenities find a home on the 41st floor, where residents discover a fitness center and studio, the Sunset Lounge with a cocktail bar, fireplace and spectacular high-rise views. Adding a level of convenience are Atlas' courtesy services, including a 24-hour doorman and concierge service, along with an active event calendar, fitness classes and package management system. Just past the property is the 12th Street BART Station, residents' entrance to the beautiful San Francisco Bay Area and beyond.
Also located in the Bay Area is The Asher, a 632-unit apartment complex serving the Fremont community. A contemporary hub that is refined yet inviting, residents boast about The Asher's thoughtful combination of indoor and outdoor spaces. Welcoming residents to relish in the Northern Californian climate are six separate courtyards, along with a 1.2-acre Linear Green and sprawling rooftop pool deck, two centers for outdoor social activity. Drawing residents indoors, The Asher provides a full-catering kitchen, a Clubhouse and game room, a Fitness Club with a yoga and spin studio and a modern coworking space. An overall timeless design that leaves room for bold light-fixtures and contemporary art, The Asher redefines luxury living just steps from downtown Fremont.  
Miles from California's Bay Area, The Henry and The Palmer hold an equally esteemed presence in Denver, Colorado. Developed in residential Platt Park, The Henry is a 403-unit structure overlooking the Rocky Mountains to its west and Downtown Denver to its north. Inspired by Henry Read's Artist's Club of Denver, an influential collective that began over a century ago, Carmel Partners carries the neighborhood's artful spirit into The Henry's 45,000-square-feet of common open spaces. With the resort-style atmosphere and unbeatable location just outside of Denver, residents delight in state-of-the-art amenities, light-filled apartment units and no shortage of options for a spontaneous excursion. 
Serving the Denver community in a similar fashion is The Palmer, a 252-unit garden-style apartment complex in Englewood, a neighborhood in Denver's South Corridor. Conceptualized to unite rustic and modern elements, The Palmer is a taste of mountain-living in with a blend of suburban bliss and urban convenience. Creating an inviting community through shared amenities, residents may wander an expansive pool and surrounding deck, community clubhouse with party room, fitness and yoga center and an onsite golf simulator–an amenity unique from other properties developed by Carmel Partners. High-end units complement this welcoming and entertaining destination, with gourmet kitchens, oversized windows and private balconies in most units. A community nestled in the tree-lined streets of Englewood, The Palmer's popularity comes as no surprise, surrounded by appealing dining and retail options, along with proximity to RTD public transportation. 
Taken together, Carmel Partners' four award-winning properties display an unparalleled attention to detail and visionary multifamily development, two skills that work in tandem to produce consistently outstanding homes and resulting in highly satisfied residents. As Atlas, The Asher, The Henry and The Palmer celebrate their membership into the J Turner 1% Club, Carmel Partners invites apartment-seekers to discover the fine details and services that led these properties to become national favorites.
About Carmel Partners
Carmel Partners is one of the leading specialists in real estate investment management with a focus on U.S. multifamily acquisition and renovation, and development and construction. The company also specializes in debt and lending opportunities. Carmel Partners, LLC was founded in 1996 and has offices across the country, including San Francisco, Los Angeles, Irvine, New York City, Seattle, Washington D.C., and Denver. For more information, please visit www.carmelpartners.com.  
The views expressed in this article are those of the authors and do not necessarily reflect the views or policies of The World Financial Review.