Singapore is one of the hottest travel destinations in the world right now and continuously provides real estate opportunities as it grows. Known for its extreme safety, prestigious universities, and bustling social scene, this prominent island nation continues to rise in popularity every year. 
If you've considered investigating any kind of real estate in The Garden City, there are some things you'll have to consider. 
After reading the next five steps, you will be ready to embark on your real estate journey in Singapore.       
Decide What Kind of Property You Want to Invest In
There are many different kinds of property to choose from in Singapore from condos to offices to retail. If you are unsure about where to start, it doesn't hurt to do some browsing on the internet to see what's out there. Singapore is an ever-expanding metropolis that never runs out of new spaces waiting for investors to take ownership. 
If a residential property seems like the right choice, make a list of the types of homes you may be interested in. These could be apartments, condos, or even detached homes on some land. It all depends on the availability and Singaporean laws.
Decide on a Budget
Because it is so popular, Singapore has a very competitive real estate market, so it is best to be prepared with a hefty budget. 
If you are looking into investing in property in this city, it is likely that you have some good savings and are ready to use them. To be safe, a good starting budget should be at least $700,000 for residential property as most one-bedroom condos will cost at least that amount. For commercial properties, prepare to invest at least $1,000,000.  
Research Popular Areas in Singapore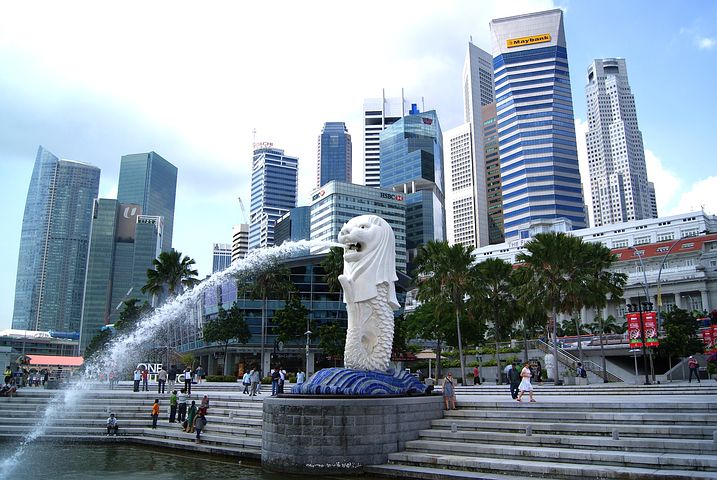 A good property is nothing without a great location. Before diving headfirst into an investment, make sure you scope out the area where it is located. It's hard to go wrong in Singapore, but it is still a smart move to familiarize yourself with the specific neighborhoods around the city and see which ones fit your needs best. 
This also depends on whether you are choosing a residential property or something more commercial. Your best bet would be to book a trip to Singapore to get a feel for the culture and layout of the city.   
With so much to explore, Singapore boasts world-famous shopping malls, logic-defying high-rises, and amazing street food. Some of the more popular neighborhoods include Holland Village, Chinatown, and Kampong Glam.  
Find a Trustworthy Local Real Estate Firm 
There are many different real estate firms in Singapore because it is such a hub for investors from all over the world, so it won't be hard to find some help.
If you are going to invest in Singapore property, you must make sure that you are working with a trusted and established real estate firm that has roots in the city. This is especially important if you are not from Singapore and may not be familiar with its business practices.
Once you have a real estate agent on the ground in Singapore, it will be much easier to discuss investment laws, ideal locations, and prices. An agent can also assist you with any confusing taxes or fees related to purchasing a property. 
Consider Renting Your Property Out to Tourists
Singapore is one of the most popular tourist locations in the world with attractive architecture, endless activities, and incredible food. If you are considering an investment in real estate but you don't plan to live in Singapore year-round, this is a great opportunity to make some of your money back.
This decision could affect where you choose to buy property because visitors will want to be in the heart of the city amongst the famous food stalls and must-see buildings. Also, having easy access to the famous airport could make a property very appealing. 
Now Go Find Your Dream Investment 
Singapore is an incredible place to invest in real estate with its location in Southeast Asia, its culture and food, and its world-renowned airport. With so many burgeoning opportunities in this city, now is a great time to take the next step in your real estate investment journey.  
Investing in something as big as real estate in Singapore can be daunting, but with the right tools at your disposal and these steps, you are sure to find the property of your dreams. 
Disclaimer: This article contains sponsored marketing content. It is intended for promotional purposes and should not be considered as an endorsement or recommendation by our website. Readers are encouraged to conduct their own research and exercise their own judgment before making any decisions based on the information provided in this article.


The views expressed in this article are those of the authors and do not necessarily reflect the views or policies of The World Financial Review.