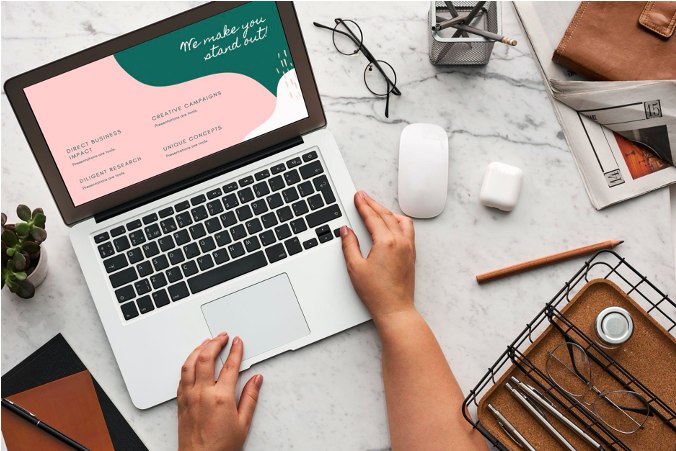 Entrepreneurs are an important part of our economy — they offer new twists on old products and innovative services often making our everyday lives more convenient. As a potential new business owner getting your brand off the ground takes time and dedication, not to mention the financial hurdles you have to keep an eye out for.
We're breaking down the essential tips any new business owner needs to know to successfully build their brand.
Create a Budget Blueprint
New business owners often underestimate the costs necessary to build a successful business. Strategically budgeting and sticking to your plans is necessary in order to avoid becoming financially drained. Having a financial blueprint before you even begin is your best bet. There are a number of templates available for small business owners, equipped with the links and tools you'll need to keep your business-related finances on track.
Look at Lending Options
Striking out on your own comes with its own set of financial challenges — if you find yourself with irregular cash flow, there are ways to unburden yourself. Rather than the traditional lending options, consider looking at a payday loan as an alternative.
Companies like this grant you access to short-term assistance and need only supply basic information such as employment history and banking information. The right lender will help sidestep any hurdles to help you find temporary financial relief, and many companies will help you understand your borrowing options, so that you don't fall behind in payments. Remember to only use loans like this for short term emergencies and not long-term financial planning.
Grow Your Capital
Steady cash flow is essential to keeping your business afloat. If you have a healthy amount of capital you can invest in long-term growth tactics like hiring more staff or expanding your office space. Lack of capital is a common hurdle for small business owners, but there are ways to overcome hurdles and build capital. If you don't have enough savings to fund the entire operation yourself, consider applying for a business credit card — you can likely acquire a zero or low interest card which will allow you to borrow money when needed without hindering your credit.
Expect the Unexpected
With any new business there are bound to be unforeseen expenses — this could range from damaged equipment to inventory shortages, additional permits or licenses, or perhaps even needing to hire a small temporary staff. Building an emergency response fund into your quarterly budget is recommended to keep the financial stress at bay and allow you to focus your attention on building your clientele.
The general rule is setting aside three to six months of expenses, so you're prepared should you need to use these funds to cover an unexpected cost. You'll want to assess your potential risks and decide how much to set aside that feels realistic.
You might decide to increase your prices in order to set aside extra funds, or trim your office expenses to the bare necessities. The more you adapt your business, the more prepared you'll be for any financial hurdle that comes your way. Follow these tips and your business will continue to grow and thrive.
Disclaimer: This article contains sponsored marketing content. It is intended for promotional purposes and should not be considered as an endorsement or recommendation by our website. Readers are encouraged to conduct their own research and exercise their own judgment before making any decisions based on the information provided in this article.


The views expressed in this article are those of the authors and do not necessarily reflect the views or policies of The World Financial Review.