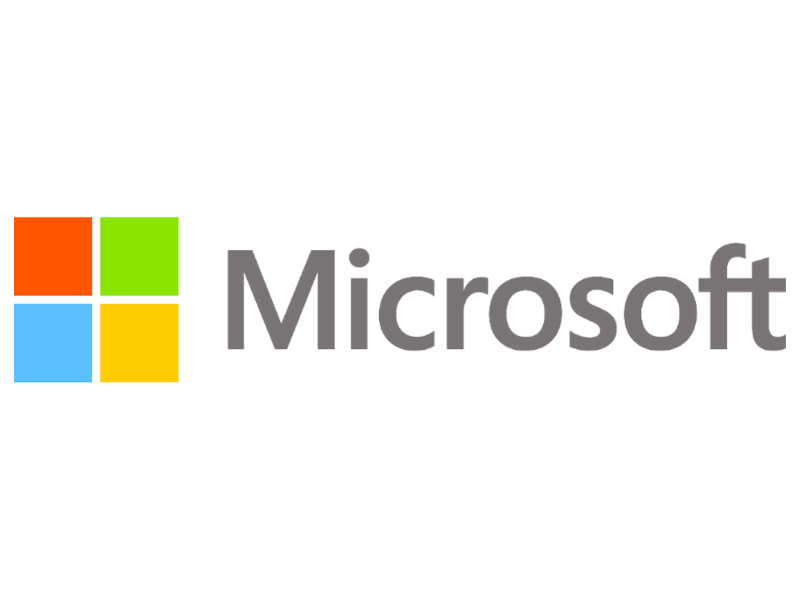 Project managers are catalysts for change in any industry. Well-run businesses have short- and long-term plans in place, but without a project manager, executing plans will always be a challenge. These professionals oversee projects from the beginning to the end.
Becoming a successful project manager is not a straightforward process. But there is a path to follow by which you can gain the required skills to become an expert manager. You'll learn that behind every successful project manager is a program or software that makes complex tasks more manageable.
One program that project managers depend on to oversee both simple and complex projects is Microsoft Project. This program helps manage the timely completion of projects within budget. It's a complicated program for beginners, but well worth the time it will take to master its features.
Here's all the information you need to know:
Understand the Fundamentals of Microsoft Project
Building your schedule in Microsoft Project will be a step-by-step process. Keep things simple and get every stakeholder on board. Create a priority list of all the tasks you're planning to complete. Next, identify critical milestones for your project. In short, create a context for your project.
Then determine the time frame. Be sure to define the start date and time of your project early in the planning stage. This will keep you on track and help avoid overruns on time and money.
Make sure that you have a default task setting and it is auto-scheduled. A project calendar is another fundamental for Microsoft Project use. You can achieve the desired results if you stay focused on keeping the plan streamlined, simple, and straightforward.
Know the Microsoft Project Scheduling Best Practices
Every organization has its list of best practices. When you work with these best practices in mind, you can achieve the best outcomes. Understanding Microsoft Project's scheduling best practices is vital for anyone looking to become a pro in using this program.
One such practice is creating a logical Work Breakdown Structure for your plan. For instance, the key milestones you set for your project need to be achievable. You also should add time constraints to tasks after outlining them, not before.
Also, define relationships between various tasks. A baseline is another vital aspect, but you'll need to get your timing right.
What You'll Want to Avoid on Microsoft Project
Depending on your objectives, some aspects of Microsoft Project will serve your project better than others. Understanding what to avoid will help you stay on track.
You should avoid making any adjustments after you've created your schedule. Many inexperienced managers make the mistake of changing tasks, milestones, and deadlines after their projects have started. One exception: you can adjust task names when needed.
Some managers schedule their tasks manually, leaving the project vulnerable to a host of difficulties. Also, avoid limiting the use of constraints set during the planning stage.
Lastly, never delete tasks for any reason; instead, inactivate them. If you can avoid these practices, Microsoft Project can work very well for you.
Know the Microsoft Project Shortcuts
One way to become an expert in Microsoft Project is to learn the shortcuts. Shortcuts come in handy when you have short deadlines and massive tasks to complete. Microsoft Project has over ten shortcuts that can help you speed up your work and master the program quickly.
There's a shortcut on Microsoft Project to help you in indenting & outdenting to create WBS. You can also collapse or expand a summary task, expand a schedule, or adjust the formatting type. Other shortcuts help in inserting blank rows and auto-saving completed work.
All the shortcuts on Microsoft Project are helpful. Although mastering them isn't mandatory per se, it would be for anyone looking to move from beginner to expert quickly.
Get a Project Management Certification
Project management, as with any other skill, requires learning to succeed. Certifying your project management skills will help you advance from a beginner to a skilled manager. Thus, the first step for you to take is to get a project management degree to gain the required educational background.
If you want to use the Microsoft Project program, the next step should advance your program skills. Sign up for an MS Project tutorial to take your understanding of the program to the next level. Keep learning and expanding your knowledge base and you'll be on your way to becoming a Microsoft Project pro.
Practice Using Microsoft Project
Another way to improve in Microsoft Project is to practice regularly. Without first-hand knowledge, you cannot develop competency. In many industries, recruiters are shifting priorities and focus from institutional learning to a greater valuation of an individual's skill set.
Regular practice will give you the desired expertise in Microsoft Project as you quickly move from beginner to expert. As you practice, keep the list of best practices at your fingertips. These practices will continue to work for you even later as an expert.
Conclusion
Becoming an exceptional Microsoft project user isn't easy. There's so much to learn before you can possess the right skills for the job. And you'll need to adhere to the best practices of this widely used software. It will take time and require a great deal of preparation on your part to get it right.
As a project manager, you will oversee and facilitate the smooth running of your projects. Managing timelines, setting up tasks, and controlling costs are just a few of the responsibilities that you will fulfill. A dependable tool such as Microsoft Project will help you achieve your goals, but, as mentioned earlier, get ready to learn and grow.
The views expressed in this article are those of the authors and do not necessarily reflect the views or policies of The World Financial Review.