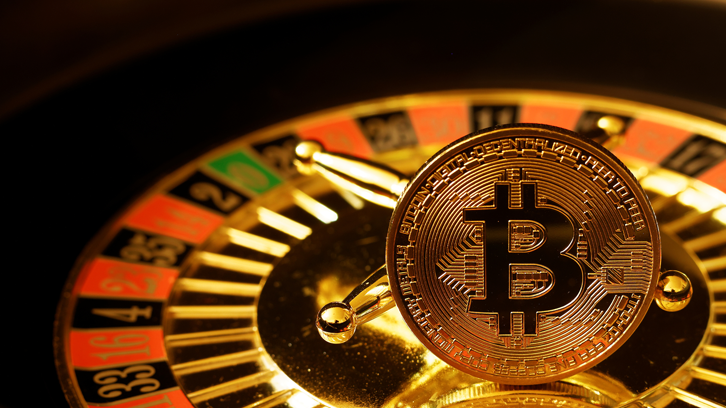 A few years ago, only a few people knew about the potential of bitcoin. Now, many have discovered it and it's now one of the most valued digital assets existing right now. It's been used for many purposes and transactions, now different platforms have adapted to it as a mode of payment and investment in online gambling.
Bitcoin is now being used in online gambling transactions because of the growing numbers of people investing in it for betting and gaming. The online gambling industry embraced Bitcoin because it seemed to be a natural fit for most gambling platforms. The level of impact that it made has increased its demand from many avid bettors and online gamblers.
If you want to try using Bitcoin in your gambling, you need to try the first online casino with minimum deposit 2 dollar. This article will give you essential tips for using bitcoin in online gambling.
Understand Bitcoin and how it works
Even if you only intend to use it for online gambling, it's important that you know what you're getting yourself into. You have to remember that Bitcoin is different from traditional currencies. You have to learn how it works and how and where you can use it.
Understand that there are also risks involved when using Bitcoin. It is an extremely volatile currency because its value changes multiple times a day. Because of its nature, every transaction you make cannot be changed. Hence, you have to be very careful when using Bitcoin in online gambling.
Only use reputable gambling sites
Now that you're aware of the volatile and irreversible nature of Bitcoin as a digital currency, this decision should not be taken lightly. Not all gambling sites are created equally and there is a legit concern about the number of potential sites that can scam Bitcoin owners.
Bitcoin is an easy target for scammers because it's unregulated. To make sure that you won't be victimized by scammers, review the policies of the online gambling platforms that you're betting on. Top online casinos like PNXBET prioritizes keeping all of their Bitcoin accounts safe and protected so that players that use them will enjoy the experience of gambling and betting on their website.
Try provably fair gaming
Provably fair gaming is unique to those online gamblers that use Bitcoin. This kind of gaming method utilizes the blockchain, which is the Bitcoin's security measure, to prove that both the user and the site is fair. You should try playing provably fair games to further ensure your digital asset's security.
Provably fair gaming works by publishing all the actions that a website has made in the game that you're playing using open source algorithms. This algorithm will show you that the outcome is fair and the odds were randomized.
Always gamble responsibly
Last but not least, gamble within reason. Regardless of the site that you're playing on and the games that you're playing, exercise caution and be responsible. Gambling is a pastime and should never be treated as a sustainable source of income. Even professional poker players and avid bettors will tell you that.
Final thoughts
Gambling online with Bitcoin definitely works differently than with traditional currencies. What needs to be the same is the precautions you take before playing casino games or making bets with it. Know what you're getting yourself into and always protect your digital asset.
About the Author
Luther Abrams is an online game and sports enthusiast who spent his younger years playing and watching basketball, baseball, soccer, tennis, and badminton games, among the many others. Today, as an early retiree, he continues to write about his love and passion for sports. On most days, he also loves to play ball with his two kids.
Disclaimer: This article contains sponsored marketing content. It is intended for promotional purposes and should not be considered as an endorsement or recommendation by our website. Readers are encouraged to conduct their own research and exercise their own judgment before making any decisions based on the information provided in this article.


The views expressed in this article are those of the authors and do not necessarily reflect the views or policies of The World Financial Review.