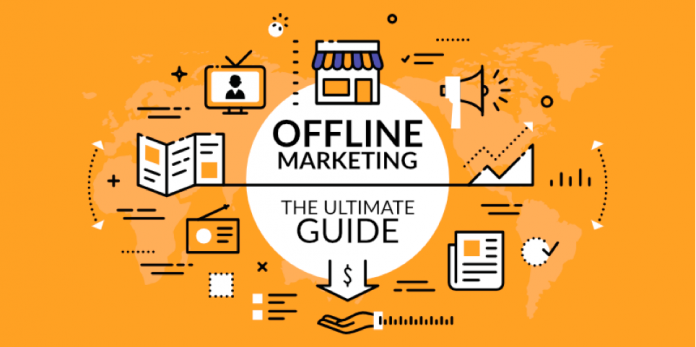 One of the essential parts of growing your business is marketing. Marketing involves the activities that help people get to know your brand and convinces them to try out your goods and services. There are two types of marketing; online and offline marketing. Online marketing has to do with marketing strategies via the internet whole offline does not deal with the internet. Here we are going to focus solely on offline marketing. The most common question people ask when it comes to this type of marketing is, what are the best strategies to market products /services offline? Well, we are here to help you. Some of the best effective offline marketing strategies you should be conversant with are;
1. Networking
If you are in business or in any way into marketing, networking should be at the top of your list regarding offline marketing activities. Networking can encompass a wide range of things like going for meetups, attending seminars, and conferences, among many other things. The bottom line in all of these things is face to face conversations. If you want to get your product/service out there, you need to talk to people and tell them about what you are marketing. Furthermore, if you are going to be a pro at networking, you should also ask them about what they sell/deal with and listen to them. This helps in building a bond that can open many doors.
2. Print Publications
Even though we are in the digital era, print media is still a valid form of marketing. If you want to be known or your products/services to get attention, then you should try getting your products/services advertised in newspapers. Many people purchase newspapers, and as they go through them, they might land on your post, and you will get a lot of recognition.
Magazines are also a form of print media advertising; therefore as a marketer or entrepreneur, you should try as much as possible to attend all the magazine interviews you are invited to. When people see your interviews and the reason you are there, they will get curious. Their inquisitive nature will make them search for your company, and there, your products/services will be out known and recognized.
3. Cold Calls
In the offline marketing space, having a connection /resonating with prospective clients is one of the best things which can actually take you far. One of the ways of getting to a personal level with people is through making direct phone calls.
The most important thing you should know about this type of offline marketing is that you need to have a concrete reason for making a call to a prospective client. You do want to be calling a potential client every single time trying to pass a message that does not carry a lot of weight. It may look like you are bothering them, and that may make you lose clients. You should also be mindful of the time you call them.
4. Print Advertising
Offline marketing with flyers is also a way of getting your company in front of clients. You can have people go around giving out your flyers to people. You may not attract all of them to your company, but there is a high probability that two or three may ask for your services after observing your flyer templates. It is through those few people that you grow and expand to greater horizons as you attract more. Vinyl banners are also forms of print advertising. With such huge fonts printed on a banner and placed on a busy road/street, you will get people talking about your products /service.
Conclusion
Offline marketing has been existing for years now and has played a vital role in the growth of numerous huge companies we know today. If you are new to this, there are a few methods of offline marketing you can use to get your company known. One of these methods is by use of print media. Print media includes things like magazines and newspapers. With this, people can read about your company and get to know what you provide. Another means of offline marketing is using cold calls. In this case, you make direct phone calls to connect with clients on a personal level and get your name out there. Print advertising and networking and are also effective means of offline marketing.
The views expressed in this article are those of the authors and do not necessarily reflect the views or policies of The World Financial Review.