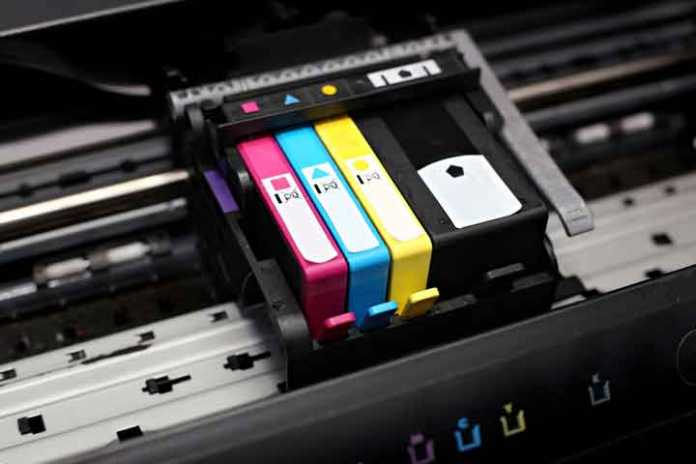 By Swamini Kulkarni
Digital ink is a form of technology that enables drawings and handwriting to be added digitally to documents and displayed on a computer or tablet. Usually, a digital ink system uses a carefully developed digital pen or stylus to record what users write on a digital paper or pad developed for this singular purpose. The user's handwriting is then converted through handwriting recognition technology to standard text or it can be saved in the original formal. 
Digital ink or electronic ink (E ink) refers to the ink portion of the inking technology that is used with electronic paper. In simple terms, a digital pen is used to develop electronic ink on digital paper. The term digital ink encompasses several technologies and processes for converting handwriting, images, and texts. 
According to Allied Market Research, the global digital ink market is expected to reach $4.3 billion by 2026, growing at a CAGR of 6.1% from 2019 to 2026. Rise in demand for 3D printing technologies and rapid development of printing methods are expected to open new opportunities in the coming years. 
Digital ink: the future of newspapers
Perhaps this is the most exciting era for content providers. Digital ink has opened new doors of opportunities where a newspaper can update after the users read a page or a new story is published. People can read hundreds of books and receive magazine subscriptions the moment they are published without straining the eyes like a computer screen and with less hassle. Several major market players such as Sony have already tapped into this opportunity in the U.S.
From simple Xerox machines to digital ink, the technology has evolved remarkably over the years. Digital ink operates by printing hundreds and thousands of microcapsules that contain colored particles onto a thin film. If the current through each capsule is varied, one can obtain a specific color of particle which is visible. Once the color is chosen it can stay that way without additional power and command. 
While the demand for Ebook readers has increased over the last few years, the stage for digital ink has set for new developments.  
Cutting-edge applications of digital ink
While ink and paper may limit their applications to reading and writing, digital ink technology is now being used in automotive. Personalization is the most sought-after feature in automotive. From car seats to the color of the vehicle, people want to establish their persona through the devices and vehicles they use. Having a car that can change its color according to the user just by a few settings is the unprecedented level of personalization the world has ever seen. 
Recently, BMW flaunted its new color-changing vehicle at the 2022 Consumer Electronics Show. The technology used in the automotive is similar to the tech used in Amazon's Kindle.  
Relying on digital ink, color-changing printing has debuted in the automotive industry. The surface coating of the vehicle has millions of microcapsules that change color upon the change in electric current. Depending on the chosen setting, the microcapsules give the car the desired shade of black or white color. 
The automaker has announced that the vehicle will not hit the market but it is merely a research and design project that may open new opportunities in the future. 
Digital ink: the future
The rise in the use of artificial intelligence and the 5G network will enter the digital ink industry and take it beyond the conventional internet of things (IoT) to the intelligence of Things. The development of digital paper-enabled devices that are connected to the cloud will offer users more meaningful ways of methods to gain knowledge and improve productivity at workplaces. 
This technology is robust and creates less waste than often ends up in landfills. Moreover, digital ink devices can be equipped with temperature sensors and several other changes that can monitor shocks and temperature and offer accurate information about the condition of the device. 
Having said that, digital ink will create deeper connections between people and IoT devices. For instance, instead of nurses wasting their time filling whiteboards by hand, digital ink-enabled devices can sync information from hospital databases automatically and offer nurses more time to take care of their patients. 
The future of digital ink is hard to predict but there are some signs that we can highlight. The economic growth and business growth across the globe will benefit the digital ink industry. The demand for greener, smarter, and paperless devices has surged over the last few years. Booklovers are not opting for eBook readers as it will save millions of trees and water to print books. Moreover, ultra-low power digital paper will soon enable new business models to drive sustainable economic growth.
Digital ink and paper: the future of writing
It is safe to say that digital ink and paper will change the way we have been writing for thousands of years. From feather dipped in ink to ballpoint pens, the pens have seen many updates. However now, the use-and-throw nature of writing will cease to exist. 
With the rise in popularity of digital pens, students will use digital ink more than ever, eliminating the use of traditional paper and pen. Moreover, the art rooms and digital agencies will rely on digital inks for their writing and drawing requirements. As digital paper offers connectivity to the cloud via Bluetooth or Wi-Fi, the users' words and drawings can never be forgotten or lost in time. 
It seems that digital ink is the future of scribbling. If the music industry and literature can undergo major digital transformation, it is now high time for writing and content publishing to go digital. 
About the Author
Swamini Kulkarni holds a bachelor's degree in Instrumentation and control engineering from Pune University and works as a content writer at Allied Market Research. She is deeply fascinated by the impact of technology on human life and loves to talk about science and mythology. When she is not glued to the computer, she loves to read, travel and daydream about her areas of interest.
The views expressed in this article are those of the authors and do not necessarily reflect the views or policies of The World Financial Review.