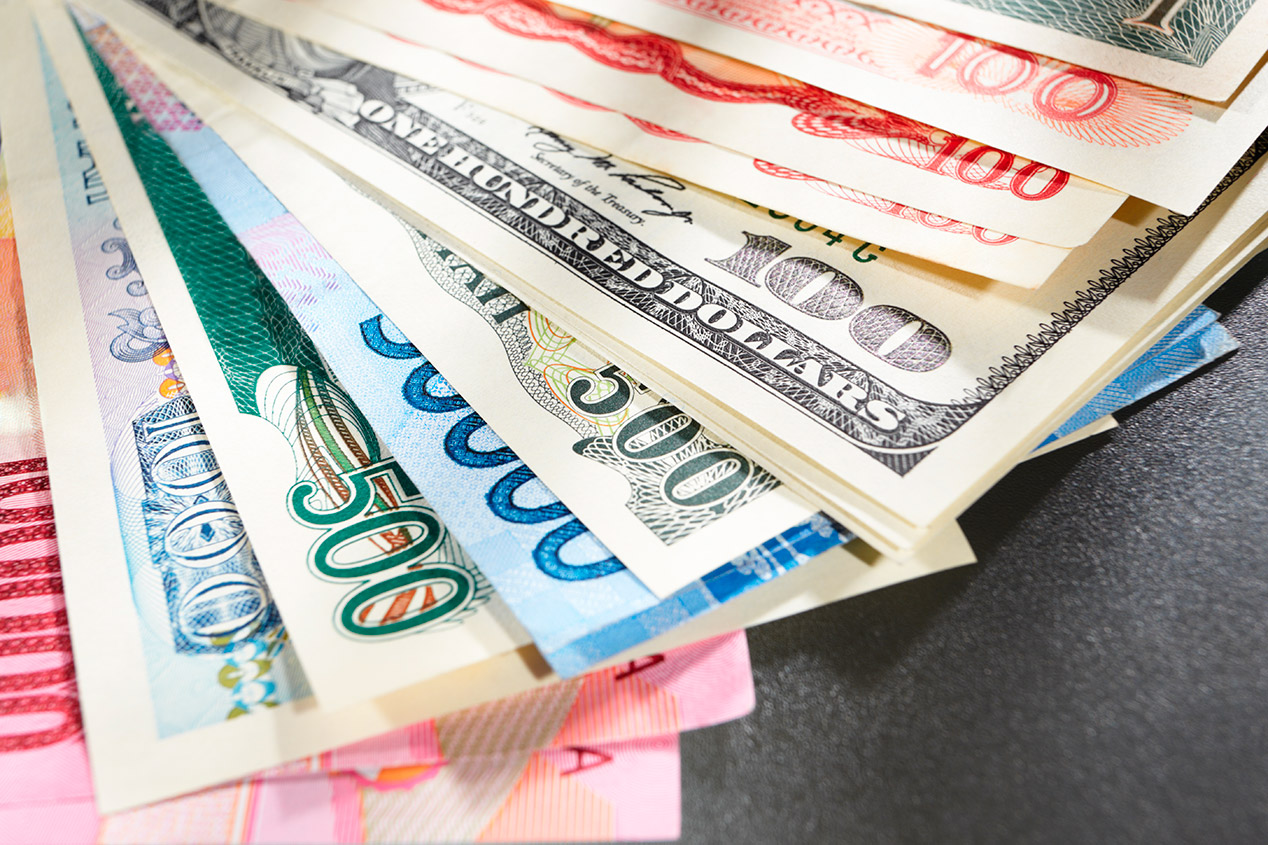 Your bags are packed, and now you're ready to go. You've finally headed off that plane for a holiday. But there's one thing left for you to do: have enough foreign currency in that country that you are going to. You are still confused as to whether or not it is best to change some money now in your local country or wait until you reach your destination and have some cash changed there instead. If anything, you have your credit card to keep you going before you change some money anyway.
To end these confusing thoughts in your mind, here are some tips on how best to exchange your currency while on a holiday:
1. Get cash out from an ATM the moment that you arrive
If you really did not get the chance to change some foreign currency before you left, you have two options at the airport:
• You can go to the currency exchange centre of the airport
• You can get some cash out from your ATM account
Currency experts suggest for you to go for the latter option, which is to take out some money from your ATM account. As much as possible, avoid changing money at the currency exchange kiosks of the airport that you are arriving in, as these kiosks often have extremely low rates and high charges.
Watch this video to learn more about why you should never exchange money at airport kiosks:
When you exchange your local money for foreign currency exchange in Sydney, for example, there is no way that you can avoid fees and costs. However, taking cash out from your ATM account will still most likely end up cheaper than going to a currency exchange kiosk. To be sure, however, be sure to check the following with your local bank before leaving:
• Conversion rate
• Fees and other charges for ATM withdrawals in a foreign country
To make the most out of your charge or fee per transaction, make one significant cash withdrawal from your ATM upon your arrival rather than small but frequent cash withdrawals.
2. Exchange foreign currency at your local country before you leave
Naturally, before your trip, you will already have planned out how much cash you will be bringing with you. As you save up for your trip, give some time as well for you to exchange foreign currency at your local country before you leave. Doing so is still the safest and most hassle-free option for you to go for. 
You can choose to buy foreign currency from the following institutions in your local country:
• Currency exchange centres, such as Travelex
• Banks
• Credit unions
As much as possible, do make it a habit to exchange foreign currency at your local country first before travelling, for example, check the currency exchange Sydney. When you do so, you can achieve the following:
• You have enough local money with you to pay for a taxi, or other contingencies, just in case they do not accept credit card payments
• You will most likely be charged with lower fees and a better exchange rate at your local country
The last thing that you would ever want to experience is all the unnecessary stress, especially at the early stages of your trip.
3. Have some cash as well for any stopover countries
If you have any long layovers or stopovers between your home country and your country of destination, it comes in highly recommended if you can have a little foreign currency of that stopover country as well. When your layover is long, chances are you will be stopping over restaurants to buy drinks and a meal, and, surprisingly, not all of these kiosks accept card payments, too. 
Although it is common in airport kiosks to accept card payments, it is still better for you to have some cash on hand for your meals and in case of any minor emergencies. It will cost you more if you will be forced into changing some cash in a currency change kiosk at the airport or, worse if you find out that all the currency exchange booths are already closed.
4. Have your credit card ready for travel
If you are a credit card holder, before you even start your travel, be sure to inform your bank that you might be using your credit card in the country that you are headed to. When you do so, you are sure that you do not get locked up out of your credit card. Do ask as well about the foreign transaction fees of your credit card and the conversion rate.
If you are a frequent traveller, currency exchange experts suggest for you to apply for credit cards that have no foreign transaction fees, as this is one way for you to save on currency exchange costs throughout your holiday.
Conclusion
Currency exchange is an ever-changing battle between economies, politics, and other world trade issues. Hence, you have to be wary about when and how you change your hard-earned cash for any other foreign currency. Going on a holiday is an exciting time of your life, as it is like a reward after all the hard work that you have done. However, vacationing also doesn't mean that you have to settle for paying unnecessary costs. There are still numerous ways for you to get the best deals out of every expense that you will incur while on vacation. These tips will gladly help you with how best to exchange currency when travelling so that you get to enjoy your holiday even more with lesser financial woes.
About the Author
Justin Rampono is the director of The Currency Shop, a comparison site for exchange rates.
Disclaimer: This article contains sponsored marketing content. It is intended for promotional purposes and should not be considered as an endorsement or recommendation by our website. Readers are encouraged to conduct their own research and exercise their own judgment before making any decisions based on the information provided in this article.


The views expressed in this article are those of the authors and do not necessarily reflect the views or policies of The World Financial Review.