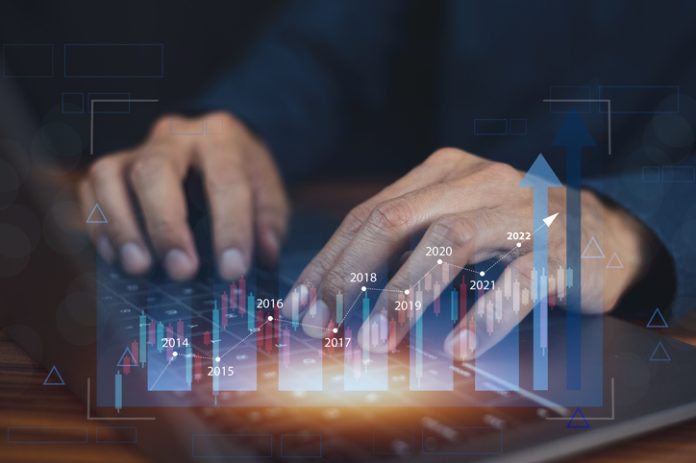 While high regulatory requirements for retail forex brokers in the US are limiting the number of competing companies, most players in the market are suffering from a sharp decline in client deposits.
Newly released data from the Commodity Futures Trading Commission (CFTC) shows that in March 2022, deposits at these brokers fell by a total of $35 million month-over-month from February. These statistics also include those breakers who are registered as Retail Foreign Exchange Dealers (RFEDs) and as broker-dealers.
In March, total forex funds at brokers operating in the US amounted to $505 million, down from $541 million in February. This represents an overall decline of 6%. The sector leaders GAIN Capital and Oanda, which together hold 75% of the market, each reported a decline of 7%.
Trading.com fights for a place in the sun
The one exception to the downward trend is Trading.com. This is the newest retail forex broker in the US – the company applied for a license in January 2019. In percentage terms the growth looks staggering – 2213%. But in real terms it's an unimpressive increase from $2,000 to $47,000.
Trading.com will need to maintain impressive growth for a long time in order to enter the same league as the other players in the US market, especially given that it must maintain a minimum net capital of at least $20m to retain its licence. In comparison, forex brokers in the European Union must maintain a minimum capital of €730 000, and those in Australia – 1 million Australian dollars.
Like European brokers, those in the US must also meet strict transparency and accountability requirements. US regulations also do not allow hedging and simultaneously opening long and short positions for the same currency pair.
The stringent regulatory requirements, imposed by the CFTC and the National Futures Association (NFA), have pushed many other companies out of the US market. Trading.com has the resources necessary for this undertaking because it is a division of the leading forex brand XM, that operates globally through its companies in Cyprus, Australia and Belize.
Trading.com  is trying to gain market share by offering simplified conditions for beginner traders – a low deposit of 50 USD, and a low spread for trading a limited number of forex pairs. Clients can choose between a basic WebTrader and mobile app and one of the most advanced trading platforms in the industry, MetaTrader 5 (MT5)
Undisputed leaders
GAIN Capital Group, owner of the brand Forex.com, and the other forex giant Oanda, continue to maintain a comfortable lead over all their competitors. The two companies respectively hold 39% and 36% of the market in the United States. These brands also have a presence in other leading markets in Europe and Asia.
Their results are also quite similar. In March, their total retail forex obligations in the US declined by more than $14 million to $198 million and $182 million, respectively.
As can be expected from market leaders, Forex.com and Oanda also offer very competitive conditions not only for beginners but also for professional traders. This includes choice between different pricing models and more tradable instruments.
Both US forex brokers also offer an impressive array of tech solutions, including their in-house trading desktop and mobile platforms, alongside industry favorite MetaTrader 4.
Stable performance
Broker Charles Schwab, which has a 13% market share, appears to be the most stable among the established players in the US, and reported only a 1% decline in retail forex deposits to $64 million.
The company offers multiple investment services, and its position in brokerage has strengthened significantly since the acquisition of TD Ameritrade in 2020. The broker's services are mainly aimed at professional traders and larger investors. This is evident not only from the wide range of tradable financial instruments, but also from the development and maintenance of its own advanced trading software called StreetSmart Edge. As is standard, the platform is available in desktop, browser and mobile variants.
Biggest loser
IG US reported the largest percentage decline in deposits in March – 9% to $39 million, but still held 8% market share, which is a respectable position in this environment. Like GAIN Capita and Oanda, it is a broker with a global presence that also operates in the UK, EU and Asia Pacific.
The broker offers forex trading with spreads starting from 0.8 pips and there is no minimum deposit. But that's hardly enough to distinguish it sufficiently from the competition. IG of course also offers a solid selection of trading platforms for all devices, including MetTrader 4 enhanced with an additional package of charting tools.
Fight for the second to last place
The smallest forex broker in the US besides Trading.com, Interactive Brokers, reported a decline of forex deposits of 6%, or $1.3 million, to $20 million. This broker is probably the most threatened by the aggressive entry of a new player in the largely allocated US market.
But Interactive Brokers offers a broader range of tradable assets relative to Trading.com, including stocks, options, futures, currencies, bonds and funds, and is also a global brand with operations in Canada, UK, EU, India, Hong Kong, Singapore and Japan. Suitable for a global broker, Interactive Brokers has а proprietary set of feature-rich trading platforms.
Disclaimer: This article contains sponsored marketing content. It is intended for promotional purposes and should not be considered as an endorsement or recommendation by our website. Readers are encouraged to conduct their own research and exercise their own judgment before making any decisions based on the information provided in this article.


The views expressed in this article are those of the authors and do not necessarily reflect the views or policies of The World Financial Review.