An equity market is a market where shares of firms are issued and traded via exchanges or over-the-counter markets. 
The stock exchange, often known as the equity market, is one of the most important aspects of a market economy. It provides enterprises with access to finance for business expansion and gives investors a stake in a company with the opportunity to generate benefits based on the company's future performance.
The equity market in 2022
The stock market is seeing one of its worst starts in years, and the bond market is experiencing an awful stretch that hasn't been seen in decades.
The uncertainty surrounding inflation, monetary policy, and interest rates, in addition to their influence on profitability and the economy, is causing a whirlwind.
The pandemic we are still fighting today, coupled with worldwide lockdowns, offered the highest risk of a global economic downturn. Due to its concentration in the US and EU, not even the 2007-2008 financial crisis can compare.
For the first time in more than a decade, governments from around the world joined forces with their central banks to flood the global economy with cash in reaction to COVID-19.
In exceptional circumstances, overnight rates were made negative and central banks purchased more than $10 trillion in bonds. The global value of negative-yielding bonds surpassed $18 trillion by the end of 2020.
Simultaneously, government expenditures rose. Alone, the US government has spent more than $5 trillion to battle COVID-19.
To prevent irreversible economic damage caused by extended global lockdowns, governments actively overstimulated their economies and financial systems.
The US economy rebounded from a 10% contraction between March 2020 and December 2021, a modern record for a decline and recovery. Six quarters were required to restore the US economy to pre-pandemic levels.
This is what impacted the equity market in 2022 the most. Inflation hit 7% year-over-year, its highest level since the 1980s, although large-cap stocks rose around 90%.
Averting a global depression, the world entered 2022 with cash-rich households, abundant job possibilities, and rising food and energy prices.
Interested in trading in an equity market?
On the equities market, investors bid for stocks by offering a given price, while sellers request a certain price. When these two prices coincide, a sale takes place.
Frequently, numerous investors bid on the same stock. When this occurs, the first investor to submit a bid receives the stock.
When a buyer is willing to pay any price for a stock, they are purchasing at market value, and when a seller is willing to accept any price, they are selling at market value.
When a corporation offers its stock on the market, it indicates that the company is publicly traded and that each stock represents a fraction of ownership. This is attractive to investors, and when a firm succeeds, its investors are rewarded with an increase in the value of their stocks.
But when a firm is not performing well, there is a danger that its stock price will decline. It is simple and quick to buy and sell stocks, and the activity surrounding a particular stock affects its value.
For instance, when there is a big demand to invest in a company, the price of its stock tends to rise, and when a large number of investors wish to sell their holdings, the price falls.
What is seen as growth in an equity market?
The corporations whose stocks are traded on the equity market exhibit growth.
Typically, investors invest in 'growth' stocks, which are small companies with the potential for strong growth rates. The growth stocks are those for which investors are willing to make large offers on the live equities market, whether in a single country or globally.
Using online equities trading, investors seek to collect growth stocks and sell them at incredibly low prices in the future. This is the concept that you can use in case you decide to try this trading method.
Online equity trading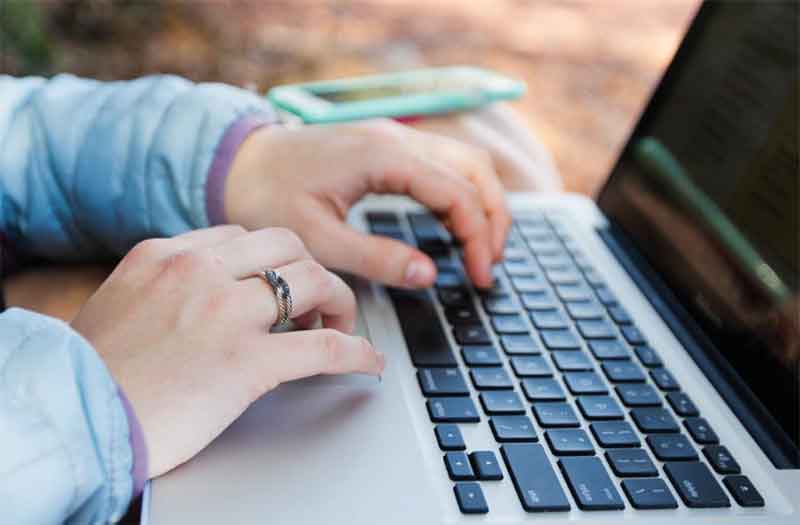 Today, internet equity trading is a straightforward process. Every online account holder has a user/customer ID and a password. These credentials enable you to engage in livestock trading on the equity market.
Always remember that brokers employ professional-grade IT security, thereby maintaining the safety and quality of online equity trading.
Final words
Equity markets are meeting points for issuers and investors. As an investor, you can make a decent profit in a short period of time if you are wise enough with your investments. This is especially true for 2022 thanks to all the volatility.
So, go through this mini-guide again before you start trading. The New York Stock Exchange and similar exchanges take no prisoners. You have to be well equipped with knowledge if you want to succeed.

Disclaimer: This article contains sponsored marketing content. It is intended for promotional purposes and should not be considered as an endorsement or recommendation by our website. Readers are encouraged to conduct their own research and exercise their own judgment before making any decisions based on the information provided in this article.


The views expressed in this article are those of the authors and do not necessarily reflect the views or policies of The World Financial Review.