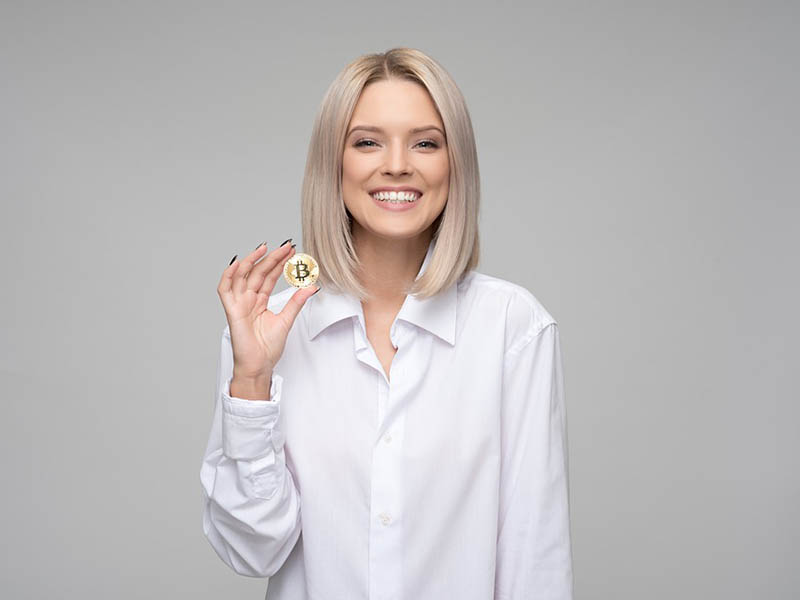 Digital currencies have become extremely popular in the past couple of years, due to the fact that they represent a thrilling and potentially lucrative investment. On the other hand, if you are relatively new to this, it can be a bit risky.
Why is that? Well, it's because, unfortunately, there are a plethora of scammers in the online world that are going to try to trick you in many ways. Therefore, if you haven't done this before or do not have enough experience, you should provide yourself with some useful information.
But don't worry. Not everything is all dark and gloomy. That's why we've decided to write this article, to help all the newbies figure things out and start making money. So read all these facts carefully before proceeding.
Important Facts To Know About Crypotcurrency
Scammers, Scammers, Scammers
Even though we've talked about them in the beginning, it's worth mentioning them again. Nowadays, on social media, you can come across a huge hype regarding various investment strategies that are going to help you have big returns from unknown crypto assets.
On the other hand, you can also stumble upon individuals that frequently make exaggerated claims regarding the price of Bitcoin. They usually say that it is constantly on the rise. Unfortunately, there are so many so-called actors in this crypto world and a bunch of people have lost a lot of money to Ponzi schemes. Therefore, you have to do everything that's in your power to avoid them.
Bitcoin Exchanges
In order to buy Bitcoin or any other cryptocurrency, you need to do it through a leading Bitcoin trading platform or exchange. There are so many out there, however, the best ones make it easy to purchase, as well as to sell cryptocurrencies by employing fiat money (British Pound, US Dollar, etc).
Furthermore, you can always go to various beneficial websites, to see the current situation in particular parts of the world. So, if you're interested in Australia, hedgewithcrypto is going to provide you with some useful information regarding that. Always keep in mind that these types of changes enable you to store cryptocurrencies.
On the other hand, if you think that security should be your number one concern, then you can always store your assets in a non-custodial Bitcoin wallet. Here, you will be able to have total control. 
Moreover, before you proceed, you need to be aware of all the things you're interested in when it comes to top Bitcoin exchanges for your special needs. A great place to begin is the cryptocurrencies that are supported by the exchange. 
Besides Bitcoin, you can also invest in altcoins, however, before you do it, you just have to decide where you want to put your money. Popular solutions involve Litecoin, XRP (Ripple), Ethereum, Cardano, and many others. 
What Else Must Be Known?
Why Do You Want To Invest?
This is for sure one of the most important questions when it comes to cryptocurrency. Today, you can find various investment vehicles that are far more stable and involve less risk than any digital currencies.
So what is your motivation? Are you investing because it is currently popular, or you have a lot more compelling reason? Generally speaking, different people have different intentions, goals, and reasons, however, you should carefully explore this whole cryptocurrency universe before doing anything else.
They Are Volatile
The value of cryptocurrency goes through various risks and profits. At times, this value deals with numerous ups and downs based on the market supply and requirements. Approximately, four years ago, the value of Bitcoin was constantly changing.
Sometimes it was nine hundred US dollars and then went up to twenty-thousand US dollars. And at some point, it dropped drastically. In the meantime, the situation has changed significantly and cryptocurrencies have become part of worldwide business. Still, it doesn't mean that it doesn't come with certain risks.
Cryptocurrency Investors Always Have Many Strategies
Plain speculation is a good strategy when it comes to cryptocurrency investing. Still, in this case, you do not have one strategy only, but more. A lot of experts in this field suggests that you can day-trade cryptocurrency, purchase and hold and assess the assets with numerous technical and fundamental analysis.
Even though it is pretty difficult to predict highs and lows in digital currency, there are several methods of market analysis that can let investors know when they are supposed to purchase and sell.
These strategies normally involve a couple of concepts, for example, the demand, supply, and future uses of these assets. Generally speaking, global economic occurrences can make a huge impact on cryptocurrency prices.
Be Part Of An Online Community
Since this whole digital currency place is very popular, things generally develop extremely fast. Why is that? It's because there is a very proactive and resourceful community of investors and people who are generally interested in digital currency.
Namely, they are constantly communicating with one another. Therefore, it wouldn't hurt if you joined this community where you were continuously get updated about all the latest news regarding this cryptocurrency world.
For the time being, Reddit has turned into a huge, central hub for everyone who is a huge fan of digital currencies. On the other hand, you can always come across online places where there are so many active discussions going on all the time. That's why you should definitely give it a try if you are eager to learn something new.
Cryptocurrency Cannot Be Predicted Easily
Trading cryptocurrency might come with a bunch of uncertainties. Namely, all of them are exchanged peer to peer without any financial institution, such as a bank. That's why it is hard to spot any pattern when it comes to the rise and fall of the value of cryptocurrency.
Therefore, the worth of cryptocurrency cannot be defined based only on the digital currency's current value or past. Still, it doesn't mean that there isn't any potential in this type of market, you just have to be careful.
As you can see, it is not too hard to comprehend this whole process revolving around cryptocurrencies. Just perceive this type of investment as something that is similar to exchanging cash in another country. All you have to be is a bit knowledgeable and careful and you'll do just fine!
The views expressed in this article are those of the authors and do not necessarily reflect the views or policies of The World Financial Review.