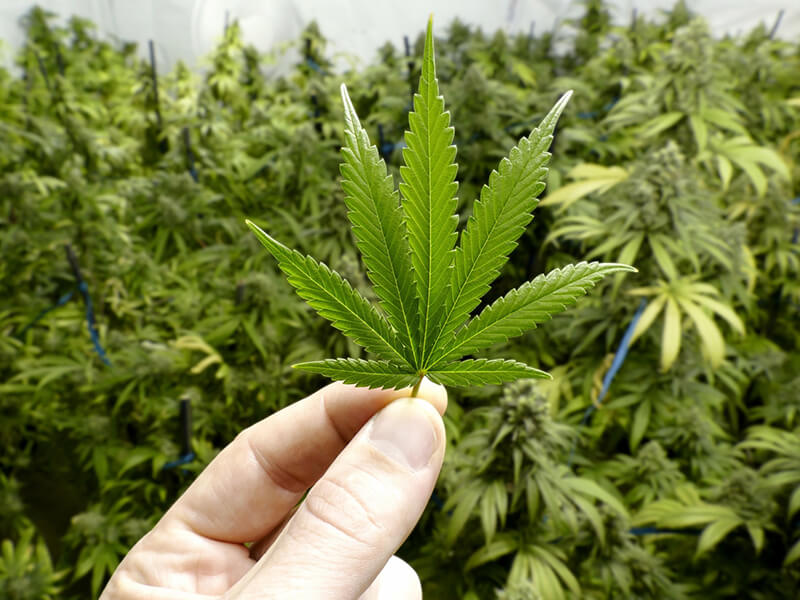 Having famous celebrities in the cannabis market are not as common as many people think. Just like normal person, celebrities are keen to invest in whatever that would make them money, and the green rush is no excuse.
A lot of celebrities came out and have the courage to inform the public that they are avid users of cannabis products. Others have even gone farther by investing in cannabis companies or create their own brands.
Here we share a list of famous and most recognizable celebrities who invested and making money in the billion dollar cannabis market.
Jay-Z
When Shawn Carter, popularly known as Jay-Z partnered with Caliva, a California-based cannabis company, the industry was expecting something cool will about to come. As the company's chief visionary officer, he created his own product line called Monogram.
Jay-Z's product lines under Monogram include $40 and $70 pre-rolls which they described as "a cerebral strain to help chill, focus, and confidently tackle obstacles in your path". One promising product they have is "The OG Handroll" which is "sweet, spicy, and meticulously crafted to elevate your mind and soul", according to a press release from Monogram.
Monogram is a part of a bigger deal between Jay-Z's Roc Nation, Caliva and Left Coast Ventures to form The Parent Company.
Martha Stewart
The OG of lifestyle branding and television personality is one of the most successful celebrities in the cannabis industry. Two years ago, Martha expressed interest in developing CBD products and was introduced to Canopy Growth's founder Calvin Broadus Jr.
After a partnership with Canopy, Martha launched hemp-derived CBD gummies, soft gels and oils drops. After a year of success, they now offer CBD products for pets which include pet snacks and oils.
With several clinical trials, Canopy said it plans to leverage Stewart's consumer experience while studying more the effects of cannabidiol on human and animal health.
Mike Tyson
The former heavyweight boxing champion and long-time cannabis advocate has transformed himself over the past few years. Dubbed as the "baddest man on the planet", Iron Mike is now a much calmer person, thanks to his own cannabis line labeled as Tyson Holistic.
Tyson's company offers a wide-variety of potent products which include oils, edibles and gels selling $1,000,000 worth of products per month. This year, the former boxing champion is building Tyson Ranch, a 420-acre resort for cannabis lovers.
The venture is Tyson's way of showcasing his love of cannabis with the world, all with a holistic focus on health and wellness.
Paul Pierce
The retired Celtics star and former NBA champion is one of the latest celebrities to join the cannabis trend. Launching his own line of hemp-derived CBD products called The Truth CBD Remedies, Pierce is targeting his fellow athletes.
Pierce suffered from anxiety, depression, and PTSD after being stabbed 11 times at a Boston nightclub in September, year 2000. After months of suffering and looking for alternative medications, he discovered CBD, which offered a natural path to healing.
After retiring from the pro-league, Paul Pierce co-founder The Truth CBD Remedies Vesper together with Elliot Mermel.
Snoop Dogg
In November 2015, the famous musician unveiled Leafs by Snoop, a Snoop Dogg-branded line of cannabis products. Leafs by Snoop's best-sellers are hand-weighed flower, concentrates and edibles.
An industry analysis released last year by Green Horizons put Leafs by Snoop on number one spot for the most recognizable cannabis brand, followed by Cheeba Chews and Marley Natural. The research firm states that ""immense growth opportunity for brands to break out in an increasingly crowded marketplace."
Casa Verde Capital, the venture capital firm co-founded by Snoop Dogg raised $100 million to fund its expansion.
When choosing the best cannabis products, whether from big companies partnered with famous celebrities or from smaller companies like MrHempFlower, always choose products that suits your needs.
The views expressed in this article are those of the authors and do not necessarily reflect the views or policies of The World Financial Review.