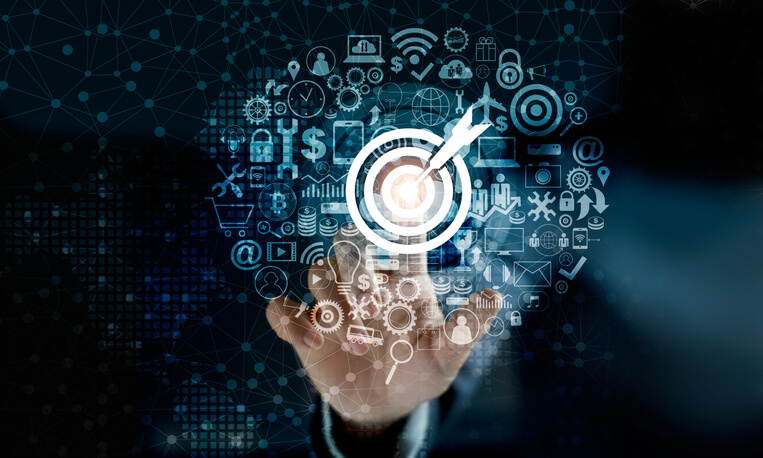 By Samuel Matthews
B2B marketers are essential in the marketing landscape and for a company's success, given the different roles. They are responsible for developing ideas for new products based on their relationship with prospects, market knowledge, and industry experience. They coordinate and communicate with all departments. They own the content on the company's website and how it is created. They are also responsible for the company's image and perception in the market.  
As content marketing is becoming more crucial within marketing spheres, organizations are picking up pace and enhancing the functions of B2B marketing. However, B2B marketing happens very fast and requires a lot of work post-publication for maximal conversion, impact, and shelf-life. 
There are several roles and functions that the B2B marketer has to play within the organization to be successful at their jobs. In some organizations, one marketer handles these functions, and in some others, they are managed by multiple marketers. The important thing is that these roles are filled and executed well by B2B marketers for the organization's success. 
Here are the five main functions of a B2B marketer in today's world. 
Defining customer experience
There's a lot more to marketing now than the traditional B2B marketing setup. This field covers sales enablement, demand awareness, and generation through campaigns and outbound marketing messages. In addition, it has to include service delivery and product development. 
Marketing also plays a crucial role in B2C companies. For example, the position of a brand manager is a highly coveted one in many of these companies, as they have to work essentially as the CEO of the business. In the same way, it is crucial that B2B marketing evolves to a position like this within B2B companies. That's how important they are.
Content creation and strategy
A content strategy defines the marketing process and secures the necessary resources to produce a stream of content consistently related to the buyers' needs across different points of the buying journey. It also involves the different buyer persona involved in the decision-making process of the B2B Company. 
Content creation plays a crucial role for B2B. Before a feature or new product is launched, the customers and prospects are first informed about it. This is crucial because they have to determine how the product or feature can solve their problem. They may already have interest, but they need the information to be thoroughly convinced about it. So B2B marketers have to provide all the marketing content and technical documentation about the feature or product that the customers need. These are blog posts, webinars, white papers, email campaigns, website pages, etc. B2B marketers are the ones responsible for creating these technical contents. 
Representing the customer's voice
It is easy to think the bulk of this boils down to surveys and research; however, according to content on a platform to hire a writer for essay; there is much more to it. The core part of this is the knowledge that comes from discussing with the customers and trying to understand their fears, needs, and reasons to buy or not buy a product. This is a product of rigorous work such as analytics, keyword analysis, and message testing. 
This flourishes alongside other creative arts such as visual design and compelling copywriting. And as you would expect from a complex system, organizational knowledge gives the strategic marketer an edge. It puts them in the driving seat to lead the visions and strategies of the company for the future. 
There's a famous saying about a tree falling in the forest with no one around to see or hear it fall. No matter how big the tree is, if nobody is there to witness or hear the fall, it is as though it never fell. That's the way it is with B2B marketing. The role has a lot to do with gaining traffic – immediate and continuous. Too often, a company publishes content, gets immediate traffic, and moves from it to another piece. And they fail to go back to the older and relevant content and cycle through them regularly. The function of a B2B marketer as an amplifier is to increase the initial traffic bump for new content and to continue expanding the shelf-life over some time and impacting the entire library. 
It is clear that B2B marketers are responsible for developing, managing, and optimizing the overall content program of the organization. However, there is always an objective to their work. Moreover, it has to be measured for both long-term success and immediate results. So they need to be clear on how their effort ties into the organization's broader goals and integrate it into the work of another department such as sales, marketing, account management, customer service, etc. 
They must keep themselves abreast with the knowledge of new tools for analyzing web pages, posts, emails, etc.
Conclusion
B2B marketers are essential to the success of the organization. They take up roles that no one else can within the organization and are the joints that get several departments working together. 
Author Bio
Samuel Matthews is 33 years old, and he lives in Manchester, where he works for essay writer UK. He worked as a journalist and wrote his own detective story. He loves to learn something new and meet different people. His hobbies are travel, sports, and drumming. 
The views expressed in this article are those of the authors and do not necessarily reflect the views or policies of The World Financial Review.