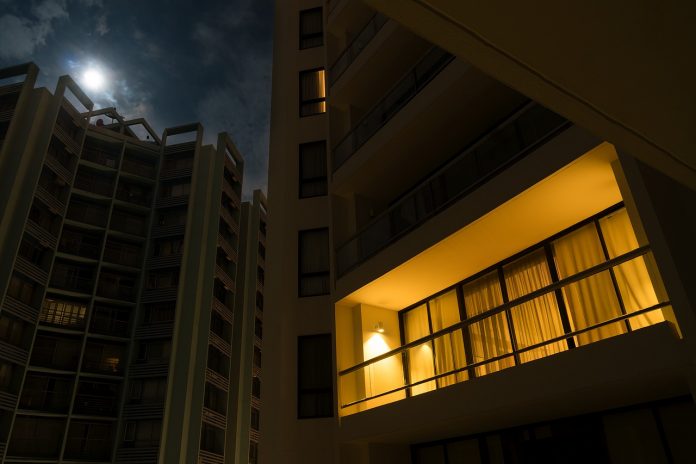 Every investor aims to reap some benefits from their investment and these can be financial or non-financial, depending on the industry they choose. For instance, real estate is among the most lucrative investments that offer many advantages. There's a reason why so many businessmen choose to invest in property rather than stocks, and that's not just because they can make a safe and stable income from this investment. If you want to find out more, here are five benefits that you can get from working in this industry.
1.  Real Estate can help you generate income while you relax
The success of real investment depends on many factors, so you should always bear in mind that benefits do not come on a silver platter. If you decide to invest in real estate, you should know what to expect in this industry. This ranges from how to manage your tenancy agreements, to how much you can make through your real estate property, depending on where it is, and the state it is in.
When you invest in real estate, you will be able to generate revenue from your rental properties. Some individuals make millions from their properties while they can relax. Corporate organizations also generate billions from their properties every year. The handsome returns do not just come overnight, but once you are established in the industry, you can enjoy a passive income that is tax-free, in some instances, for the rest of your life. You can get money from your properties without putting any effort once the business begins to operate smoothly.
2.  You can enjoy a comfortable lifestyle from investing in real estate
People who invest in real estate enjoy better lifestyles, compared to other individuals who work in other booming industries. If you have purchased valuable property, you can enjoy your day-to-day lifestyle living the way you want. You can also enjoy peace of mind, especially when you know that you are safe and that your property is secure.
Another added benefit is that you can enjoy a quality lifestyle in retirement, since you can retreat in your peaceful and comfortable home away from the city. If this is what you're after, it's best to choose a home in suburban locations or small towns. In Canada, some ideal places are British Columbia, Alberta, and Quebec. Kleinburg is another good location known for its tranquil atmosphere and heritage houses. As such, investing in townhouses in Kleinburg would prove to be valuable especially if you want a calm lifestyle in a small village.
3.  Investment in real estate contributes to community development
Many people pride themselves on the beauty and attractiveness of their communities. Different types of properties uplift the appearance of the community, and they also determine its value. The prices for homes in different areas significantly differ, and this is due to factors such as the quality of the property found there. The same applies to property rentals.
The value of properties in certain areas helps promote economic development in communities. Upscale market communities boast state-of-the-art amenities, and other services, simply because they have a higher value, which attracts higher bills. The other advantage of investing in real estate is that it is easy to maintain peace and order in well-built environments.
4.  Properties appreciate value
The other benefit of investing in real estate is that properties appreciate value in the long run, depending on how well they are managed and maintained. Unlike investing in other movable assets like vehicles, which depreciate over time due to wear and tear, buildings instead gain value.
If you decide to sell your property at a later date, you can get more money as determined by the current market value. In other words, real estate is a safe investment as opposed to interest from a savings bank account, seeing as currency can suffer market forces such as inflation. In the case of a financial recession, the real estate sector is affected, but it remains a major indicator of economic performance. Generally speaking, economic recovery is determined by the real estate industry during economic recessions.
5.  Real estate generates employment
When you invest in real estate, you will positively contribute to the development of the economy through employment creation. The rate of employment in a particular place is an indicator of the economy. Many people will get employment in the retail industry, and this helps to improve their welfare.
This, in turn, helps reduce other social ills like crime, which can disturb peace in different communities. When many people have jobs, they will also contribute towards the development of their areas. They can also build their homes, which help spruce their communities.  
Investing in real estate is a good idea since the industry can generate many advantages if it is properly managed. The sector generates many benefits, which are both financial and non-monetary. If you decide to venture into this particular field, chances are high that you can reap various benefits, depending on how your business performs.    
Disclaimer: This article contains sponsored marketing content. It is intended for promotional purposes and should not be considered as an endorsement or recommendation by our website. Readers are encouraged to conduct their own research and exercise their own judgment before making any decisions based on the information provided in this article.


The views expressed in this article are those of the authors and do not necessarily reflect the views or policies of The World Financial Review.