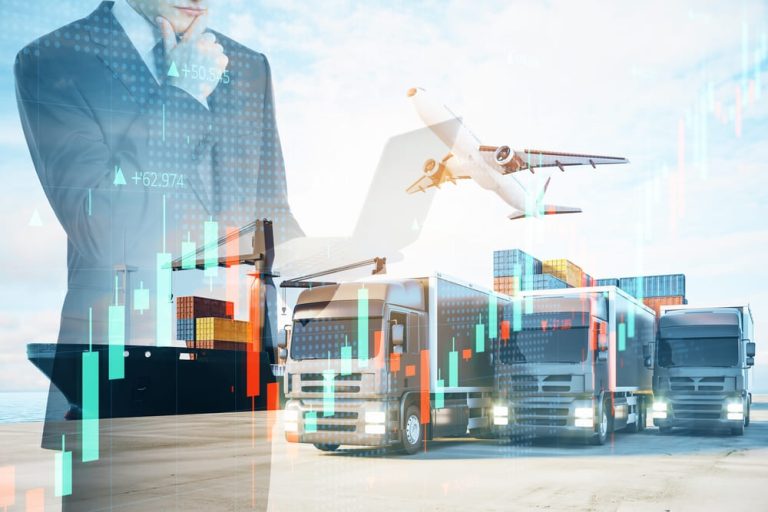 The freight brokerage industry can be an extremely lucrative career path for every entrepreneur. As things stand, this industry was valued at $48.1 billion, and that number is expected to rise to $90.7 billion dollars by 2030.
Freight brokerages act as the middlemen between shippers and carriers and ensure that through communication, the shipment tasks are done properly and error-free. Even though many shippers have established solid communication and work relationships with carriers, a broker is still needed.
With all this in mind, we can establish that freight brokerage is highly lucrative. For a successful start and seamless growth further down the line, follow these steps.
What Does a Freight Brokerage Do?
Launching a freight brokerage requires a few prerequisites and the most important one is industry knowledge. The duties of a freight broker are numerous but the most important one is to make sure that all freight arrives from point A to point B safely and timely.
A freight broker will: 
Carefully select reliable carriers;

Ensure shipment safety;

Timely arrival at the destination;

Establish better communication between shippers and freight transportation services.
If you are wondering which companies can possibly require your services as a freight brokerage, the answer is almost every single one that routes freight of some sort which ultimately means, higher chances of profit in comparison to other entrepreneurial ventures.
Create a Winning Business Plan
There is no success without a plan. Creating a solid business plan will serve you short-term and later on when you decide to expand. This plan will outline your service, the means by which you will achieve profit, your marketing strategy, and much more.
Writing a business plan is not everyone's forte. But with a business plan template, you can write the perfect business plan. These templates will also help you get a tailored freight broker business plan that will ensure a successful start.
It's not uncommon for entrepreneurs to start a business from scratch without a business plan. However, the problems they run into in the later stages of business management and operations can be easily avoided with this essential piece of paper. 
Select Legal Structure and Register Your Business
Depending on your current needs, you might choose from a variety of legal structures for your newly founded business. You can pick sole proprietorship if you want to micromanage every facet of your business, but be aware, that if the business goes belly up and you secured loans, you will be responsible for paying them back.
On the other hand, if you want to protect yourself from any business-related risks, the LLC structure is the best option for you. That being said, before you opt for either of these two, consider talking to a legal expert that will explain how everything functions along with the benefits and drawbacks of each structure.
Furthermore, if you are short on start-up funds, you can always opt for a partnership structure. However, be aware that you won't be the owner per se, but a co-owner and you won't be able to make major business decisions on your own.
You will have to register your freight brokerage so that you can earn income legitimately. Nowadays, registering your business for taxes is as simple as opening your browser. You can find all the required information on the IRS website.
And lastly, you will have to register with the Unified Carrier Registration. The annual fees change each year, but you can expect to pay around $60 to $80 per year.
Secure Operating Authority
All freight brokers that operate in interstate commerce have to apply and obtain broker authority. This authority can be granted by Federal Motor Carrier Safety Administration (FMCSA). This is a division that regulates interstate commerce and safety rules.
Furthermore, a while ago federal authorities made it mandatory for all freight brokers to have a surety bond worth $75.000. To obtain this bond you can contact an insurance agency that will later collaborate with FMCSA and file the right paperwork for your business.
Grow Your Business
When all the legal hassles are done and dusted and your business is fully functional, it's never too early to think about expansion and growth. Quality services will always bring in new customers to your office doors, but you can go the extra mile and incentivize them to work with you.
A strong social media presence and paid advertising can take your business to a whole new level. With the right digital marketing agency, you can establish a brand recognizable among the many freight brokerages in the USA.
Consider LinkedIn and Facebook as the main platforms where you will spread the word about your brand. Be sure to provide contact information and pricing on your website as well.
Final Thoughts
A freight brokerage can be an extremely lucrative business venture but, success won't come without some difficulties. However, with a solid business plan, you will be prepared for any hurdles you come across in your business path. 
Furthermore, obtaining legal documents is crucial if you want to ensure your business operates properly. And lastly, when the time comes carefully review the right marketing options for your business and build a strong online presence.
The views expressed in this article are those of the authors and do not necessarily reflect the views or policies of The World Financial Review.