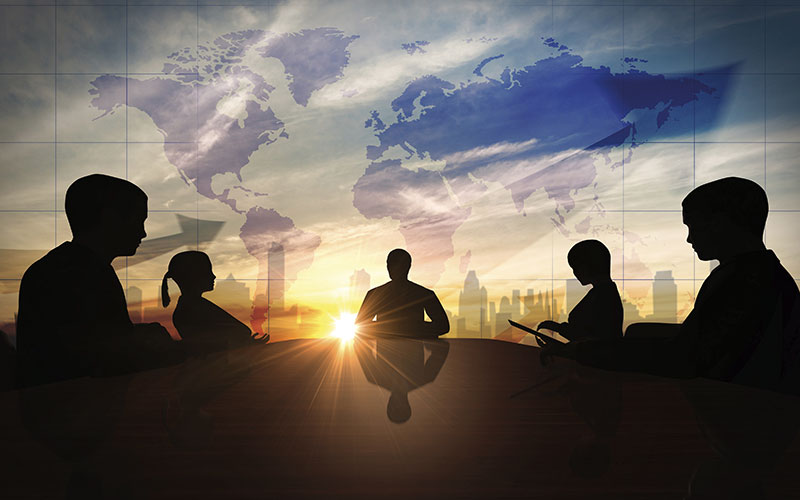 Interview with Deborah Winslow Nutter
In today's increasingly interconnected world, the lines dividing business, politics, security, trade and finance are becoming ever more blurred. This is a fact leaders, whether in the private or public sector, must face. We talk to Dean Deborah Winslow Nutter of The Fletcher School about how their Global Masters of Arts Program, now in its fourteenth year, seeks to instil in leaders a 360-degree understanding of international affairs, and why this matters.
Why is the 360-degree understanding of international affairs that The Fletcher School's Global Master of Arts Program (GMAP) provides so important for leaders today?
In order to understand this complex global environment, it is no longer sufficient for us to specialise in one specific area, say international business. Increasingly, a diplomat needs to understand international finance; a business executive has to comprehend international politics and security issues, and a soldier has to appreciate the challenges of international development. Leading an institution means taking on greater responsibilities, which require you to understand the global trends, ask the right questions and make well-informed decisions. Thinking about the intersection of politics, security, trade, finance, energy in our world can be a profoundly overwhelming and destabilising experience. GMAP will teach leaders how to feel at home and navigate these issues comfortably.
The program is designed for both private and public sector professionals; why do you think there is increasing overlap in the challenges leaders in both sectors face today?
Many of the world's biggest challenges necessitate the collaboration of both the private and public sectors: climate change, global health pandemics, humanitarian disasters, civil unrest, and economic instability. Everyone is affected by these issues, and no single government entity or private organisation has the resources or know-how to solve them alone. Take the current Ebola crisis – it is a problem not limited to the countries in West Africa, but affects the rest of the world, whether you are in America, China or Argentina. Aside from governments sending military personnel and defining policies, we need doctors and healthcare workers, administrators and experts in Ebola and pandemic prevention to step up and work together towards a solution.
The views expressed in this article are those of the authors and do not necessarily reflect the views or policies of The World Financial Review.