Just five years ago you had no notion that "big data" would overtake oil as the number one traded commodity in the world, never heard of Bitcoin, that social media would play a significant role in reshaping global politics, that artificial intelligence and automation would threaten our way of life. The power politics duel between big tech and government is on.  At this pace of change, what do you think the next few years will bring?
It is difficult to believe that in such a short time frame, global politics, led by a chaotic American administration would only arrive because technology pushed the boundaries of propaganda and social influence and with it a new and dangerous era of isolationism and protectionism. Threats to the world order that has dominated for the last seven decades are now commonplace.
It's actually quite a scary moment in time.
Tech firms have captured an amazing 42 percent of all the rises in the value of America's stock market since 2014.1
Last year, Ford fired is boss Mark Fields for his complacency about technology despite near record profits in a challenging year, whilst Ford's competitor General Motors goes all out in developing a range of autonomous electric cars.
Today, plastic cards make up 66 percent of transactions. Collectively, electronic transfers make up almost 99 percent of all global transactions – welcome to the cashless society – it's already arrived.
Gene editing, a new form of personalised health care is about to arrive and trigger a total transformation of the expectations of health care and human longevity. The insurance industry is about to radically change with it as personalised data drives both product and pricing.
Half dozen crypto-currencies led by Bitcoin are now worth $650 billion in a market now overrun by hundreds of crypto-currencies.
We are, right now, on the threshold of a new era, just as industrialisation was in the mid eighteenth century. Then, it was a period of huge social and economic change that transformed human life from an agrarian society to an industrial one. It involved the extensive re-organisation of both the economy and the world we lived in. Centralised factories powered by coal and steam changed life radically and with it the institutions that supported society literally collapsed over a period of 70 years as society went through profound change. Politics was forced into dramatic change too.
Industrialisation and globalisation as we understand it are already becoming the old days and the time that civil society has to prepare for such fundamental and unstoppable adjustment is considerably shorter than that of the last industrial revolution.
For those whose jobs will be replaced by automation this time around, it's the speed of the change that will cause huge political dissention.
Within just a few years driverless technology will see taxi drivers, bus drivers and America's biggest workforce – the truck driver, moved towards obsolescence.  Multilingual artificial intelligent systems will replace another massive workforce – customer service workers. Then factory jobs will decline as reliance on human labour is replaced by more cost-effective manufacturing. Algorithms will be managing just about everything in daily life for ordinary citizens. For those whose jobs will be replaced by automation this time around, it's the speed of the change that will cause huge political dissention.
Technology has already proved that it will propel a few people into ultra-wealth and political influence. The decisions of less people you can count on one hand will determine what half of humanity can see and read each and every day. The high profile owners of Amazon, Google and Facebook have amply demonstrated this already.
About the Author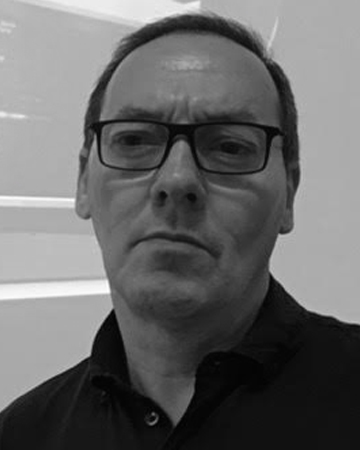 Graham Vanbergen's business career culminated in a Board position in one of Britain's largest property portfolio's, owned by one of the biggest financial institutions in the world. Today he is founder and contributing editor of TruePublica.org.uk and director of the Equity Research Centre that focusses on Britain's housing crisis.
References
1. The Economist: https://www.economist.com/news/business-and-finance/21733460-conventional-firms-have-last-got-their-technology-act-together-2018-will-be-year
2. The Guardian: https://www.theguardian.com/business/2017/oct/18/real-wages-fall-despite-low-levels-of-unemployment
3. The Intercept: https://theintercept.com/2017/03/02/palantir-provides-the-engine-for-donald-trumps-deportation-machine/
The views expressed in this article are those of the authors and do not necessarily reflect the views or policies of The World Financial Review.