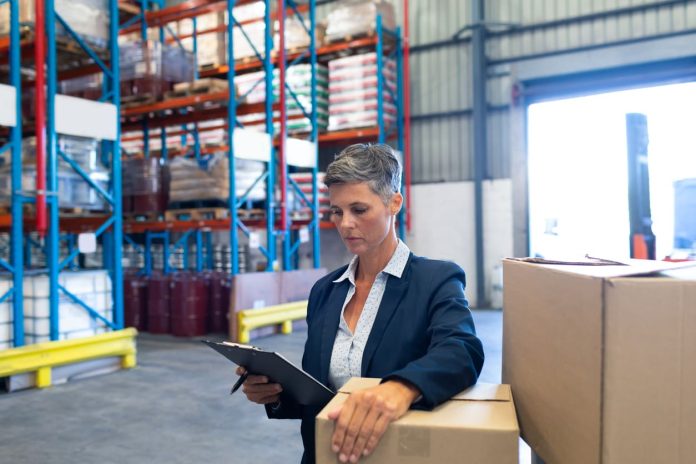 Supply chain strategy is a company's formal approach to managing its interaction with all its suppliers. Managing the supply chain can sometimes be the most challenging aspect of a business, but it is manageable.
In addition, it is necessary, and your business will likely fail if you lack a successful strategy. The supply chain manager's ability to handle the supply chain can mean the difference between a sudden decline and the success of your business.
The role of any supply chain is to ensure that the company delivers all the demands of its customers at the lowest cost possible. The best tips can help you establish an unbreakable supply chain management strategy that increases your sales and lowers the cost of operation.
However, you can build a solid relationship with your suppliers. Check out the following tried and tested supply chain management strategies.
Technology Is Here to Help You 
Integrating technology with your supply chain management strategy can help elevate your business beyond your imagination. However, it would help to select a platform that best suits your business needs. Adjusting your business to accommodate the platform can harm your company's long-term performance.
Platforms like SAPs and EPRs are indispensable tools in increasing visibility, streamlining processes, and reducing paperwork. Furthermore, it helps to automate some tasks to reduce the excess workforce demand in the supply chain.
Also, transportation systems and spending are crucial for your supply chain's broader picture as they help lower risks while boosting productivity. You can leverage various technological tools to improve your supply chain, including cost allocation, rate management, and data management.
Create Strong Alliances 
Working with collaborative partners is priceless in managing the supply chain successfully. Think of how much your business can benefit from a healthy relationship with a third-party logistics company. You need a strong communication foundation, mutual collaboration, common goals, and increased transparency to achieve this. These qualities will help you build a healthy relationship.
Therefore, consider establishing measurable goals for constant improvement and an intensive strategy that helps resolve conflicts. It is a sure approach to creating a robust relationship. Tools such as carrier scorecards can help boost your company's transportation spending. These tools keep track of your business's performance and highlight and communicate problems effectively and timely.
Source Your Suppliers Strategically 
Working with like-minded people is key to your business's success. It would help to identify vendors who share your attitude. When looking for suppliers, there is much more to consider than price. Some may offer dramatically low prices but poor quality. Having low-quality suppliers can cost you lots of money later through lost sales or refunds.
Thus, evaluating all costs involved, including operation, maintenance, training, and warehousing, is wise, especially for delicate goods that require special storage. Your company will greatly benefit from a dynamic procurement department that helps in sourcing strong partners with a similar mindset that aligns with your goals. As a result, it can help you offset some costs, lowering your production cost. Consequently, the entire process becomes more profitable.
Demand Forecasting Is Key 
Demand forecasting involves using well-analyzed data and not your guts to predict the demand for products ahead of time so you will not be short when you most need stock. With accurate demand forecasting, you can cut costs and improve lead times and customer satisfaction. It would hurt your business's performance if you ignored demand forecasting and got hit by uncertainties.
There are various ways you can predict demand for your products. They include monitoring social media trends, surveying customers, reviewing historical trends and data, and getting insightful advice from a consultant.
Standardize All the Processes 
Keeping your supply chain operations consistent makes them more dependable. Companies with manufacturers and suppliers scattered worldwide can attest to this fact. Templates for products, plants, and platforms enable seamless production and strict adherence to compliance rules.
For instance, many companies in the automotive industry rely on common vehicle platforms to integrate their supply chain strategy. Similar solutions exist for all sectors, so you can pick one that suits your organization best.
Have a Supply Chain Council 
Your supply chain must meet your company's goals, objectives, mission, vision, and strategies. The supply chain and corporate have divergent goals or ideas. Money, effort, and time may be wasted. However, you can resolve this issue with a robust supply chain council that uses your overall business's operations and needs to develop a workable supply chain strategy.
A diverse council will consider the needs of all functions and departments to make informed decisions that benefit the entire company. Such a council can include corporate executives, supply chain chiefs, business unit heads, and department directors. All these are informed and experienced personnel who understand the overall needs of your business.
The views expressed in this article are those of the authors and do not necessarily reflect the views or policies of The World Financial Review.