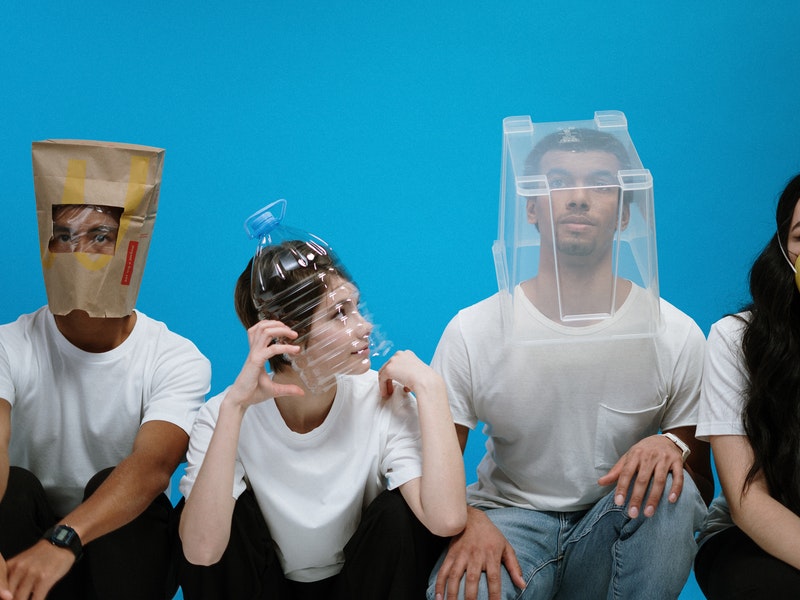 Businesses everywhere are seeking ways to cut costs and squeeze every penny to help stay afloat during the current economic crisis. A common theme for companies to save cash is to pause employee benefits. However, there are some perks that if halted, could be detrimental to the business.
Work social events are key to team building, employee relationships, boosting morale and maintaining an overall positive workplace atmosphere. But with budgets cut, alongside social distancing guidelines, it can be difficult to continue with these events, which is why many businesses are seeking guides on how to resume these gatherings for as little cost as possible while staying safe.
Below is a look at some of the most popular socials that employees can take part in from their own home for no cost to the business.
Pub Quiz
The beginning of lockdown saw the public quickly adapt and become inventive when it came to socialising with colleagues, friends and families.
No activity has proven more popular than that of the classic pub quiz. Pubs were one of the first establishments to close during the pandemic and one of the most missed by the public.
In a survey of British employees, a virtual pub quiz scored the highest rating in which social event staff would want to partake in virtually with their colleagues.
There is no cost, unless employers wish to have drinks sent to employees homes and can be done with ease.
Local pubs across the country are hosting quiz nights via streaming services but if a business is strict to certain time frames for socials, it can easily be done around their own calendar.
A quiz master can be selected to generate the question list, alternatively, team members can write each round for variation. A novel idea is to create a round with questions centered towards the business or colleagues.
Zoo Talks
Animal live streaming cameras are not a new venture, however, they have risen in popularity since the start of lockdown.
After the closure of zoos, revenue was almost completely lost overnight and zookeepers have become creative to find new ways to continue interest from the public.
While zoo live streaming cameras are free, it is always recommended that an affordable donation is provided to these establishments as many are charities.
The best part of choosing this social event is there are no restrictions with locations, so the choice of animals is significantly increased and the choice or rarer or more interesting creatures is larger.
Companies can simply choose a preferred zoo and access their 'playlist' of animals. Many of these zoos also provide in-depth, live information from keepers, alongside feeding and other displays.
Colleagues can all log in at the same time and sit back to watch, which can lead to discussions afterwards and even allow staff to present their own relevant knowledge.
Show & Tell
Most workers state they miss having a general chat with colleagues the most while working remotely, however, this can often be difficult to simulate in a virtual environment.
Show and tell socials provide a platform for this, while reducing the risk of colleagues talking over each other or struggling for conversation ideas.
Themes can be set each week, such as holiday souvenirs, strangest household objects or lockdown DIY projects.
Alternatively, these can be completely random to allow staff to finally show off a purchase they would usually share with the office.
Providing colleagues already have a webcam installed in their devices, this is completely free and will still help continue colleague relationships, while providing some much needed fun during these times.
Dance Party
While some recoil at the thought of dancing, a virtual dance party doesn't require much skill, just some enthusiasm and a party playlist to suit all those involved.
A growing trend is to get teams together via video call and create choreographed routines that can be filmed and shared throughout the business. 
This can be as simple as a virtual Mexican wave that appears to flow seamlessly between each participant's home to complex synchronized routines, it's really down to how comfortable each staff member feels.
Online Karaoke
Staff are beginning to realise that large numbers of their colleagues are as tone deaf as they are with online karaoke socials and this is causing less individuals to shy away from singing with their coworkers.
With a little pre-planning, a set list can be created with everyone's chosen track and ensuring everyone's mic levels are at the correct setting, virtual karaoke parties are swiftly becoming a favoured choice for work socials during the pandemic.
For shy participants, there are online karaoke providers who can add a hint of autotune to their vocals, to help boost their confidence and increase likelihood of participating.
Virtual Bingo
Bingo cards can be created in cloud sharing spaces or paper copies can be sent to staff to print at home.
Virtual bingo halls have been going for many years, but new ones that require no payment or signup have begun to spring up across the web.
Web-based bingo callers are increasingly popular and provide a platform for all colleagues to participate in some well-loved bingo.
The experience is completely free, although adding affordable prizes can often inject more excitement into the game.
Team Dinners
Nothing brings people together like a good meal. Allow your teams some time to prepare a dinner of their choice and gather everyone together to sit down and enjoy the time together over video call.
Cooking and baking has risen in popularity during lockdown and this is a great chance for colleagues to show off their new skills to each other and recipes can be shared easily during this time.
For employers wanting to go the extra mile, there is also the option of having a takeaway delivered at the same time to team members' homes, pizza is always a popular option.
The basis of any successful business is happy and content workers and social events are crucial for keeping everyone motivated and it also provides much needed entertainment for those who live alone or may be required to shield.
Business owners need to still show staff they are valued during this period of time and providing these free, but stimulating activities is one of the best ways to do so.
The views expressed in this article are those of the authors and do not necessarily reflect the views or policies of The World Financial Review.