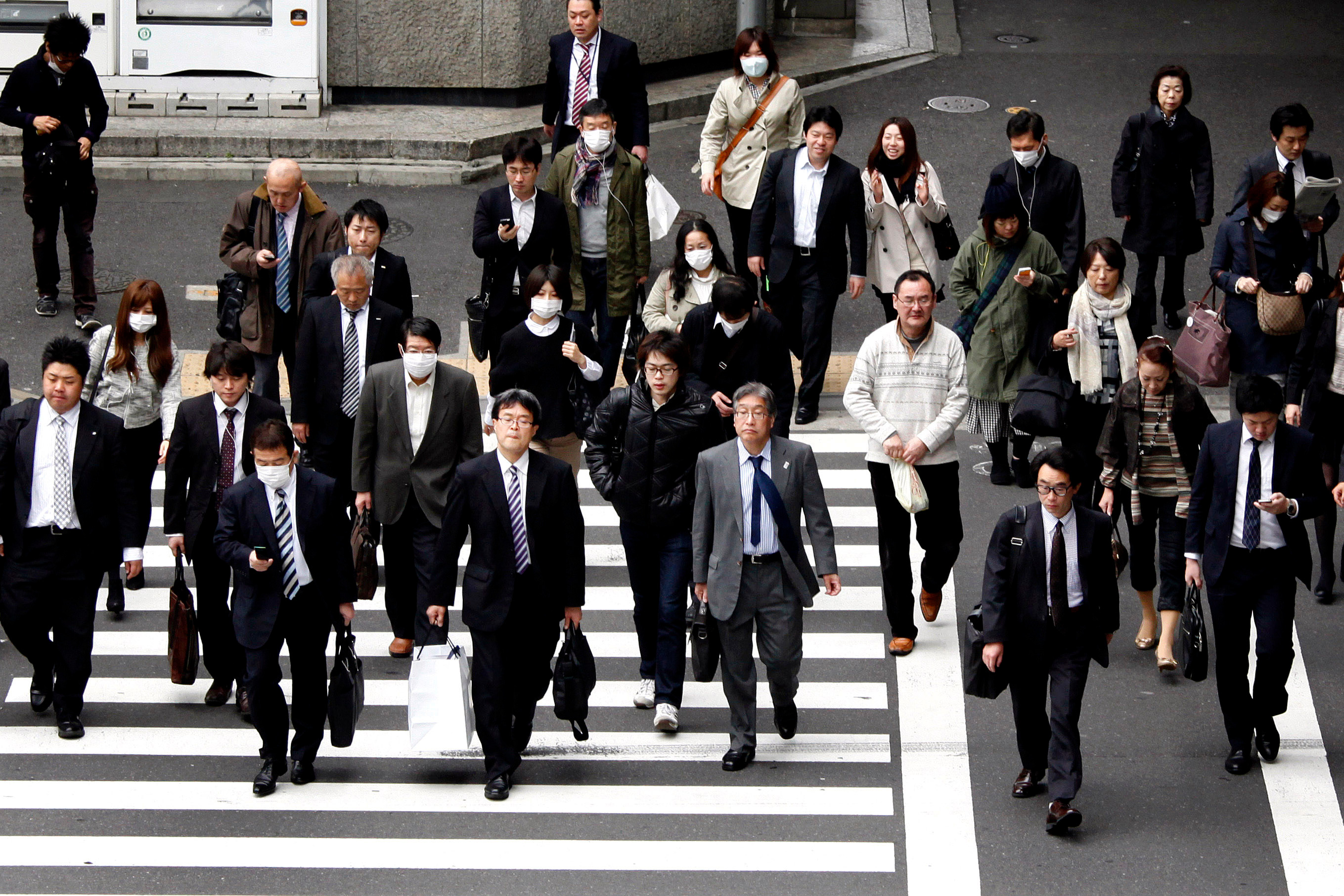 By Ginka Toegel
Ikigai– in Japanese it means, loosely, "what makes life worth living." If reforms by the Shinzō Abe government succeed, it may one day represent a new ethos towards work-life balance. Is this possible for a population more known for a work ethic that sometimes leads to extremes including karōshi (death by overwork)? There are reasons to believe.
Workstyle reforms integral to Abenomics
Throughout the "economic miracle" years, 1960s-1990s, loyalty to Japan became equated with loyalty to employers, hard work and sacrifice – measured primarily by long working hours. But by the 2000s, these behaviours were hindering the country's economic strength, harming families and individuals – and yes, even killing. With the shrinking population putting a further drain on productivity, change became essential for renewed growth.
Prime Minister Abe's economic reforms – "Abenomics" – include promoting work-life balance to improve productivity. The economy has been steadily rebuilding since 2012 and forecasts for 2018 are strong.1 Alongside the economic push, public outcry over karōshi provided an emotional catalyst, particularly in the wake of one young woman's suicide at the end of 2015 – the misery of her overtime hours tracked through desperate tweets.2
The main tenets of Abe's workstyle reforms include cutting down on overtime hours and instituting equal pay for equal work. They aim to increase work flexibility, such as with teleworking and helping improve mobility. Other key features include tapping into the female workforce, and improving sick leave, family leave and vacations (close to 50% of paid vacations are reportedly not taken).
The reform package was recently met with a major setback as public confidence has been weakened by questions of survey data methodologies. In response to these concerns, Abe has removed all measures related to the discretionary labour system, but he vows to ensure that the rest of the package will "absolutely pass" during the on-going session of Parliament.3
About the Author

Ginka Toegel is Professor of Organisational Behaviour and Leadership at IMD Business School. She specialised in providing one-to-one leadership coaching and team-building workshops to top management teams in both the public and the private sector. Her major research focuses on leadership development, team dynamics, and coaching.
References
1. https://www.nippon.com/en/currents/d00375/
2. http://www.scmp.com/news/asia/east-asia/article/2057914/japan-embarks-work-hour-reform-after-suicide-woman-who-did-105
3. https://asia.nikkei.com/Politics-Economy/Policy-Politics/Japan-drops-key-labor-reform-proposal-after-survey-furor
4. https://www.japantimes.co.jp/news/2015/08/25/national/favor-work-life-balance-inclined-use-paid-holidays-survey-shows/#.WoldHzBG3IV
5. https://www.japantimes.co.jp/opinion/2016/01/30/commentary/work-life-balance-japan-leans-one-direction/#.WogOlDBG0dU
6. https://www.japantimes.co.jp/news/2017/06/29/national/social-issues/women-japan-cite-judged-work-top-concern-taking-maternity-leave-survey-shows/#.WogA8DBG0dU
7. https://www.itochu.co.jp/en/files/ar2017E.pdf
8. https://www.flexjobs.com/blog/post/100-top-companies-with-remote-jobs-in-2018/
9. https://bccjacumen.com/you-gotta-have-waa/
10. http://www.scmp.com/news/asia/east-asia/article/2057914/japan-embarks-work-hour-reform-after-suicide-woman-who-did-105
11. http://www.meti.go.jp/english/press/2017/0221_003.html
12. http://www5.cao.go.jp/keizai3/2017/0721wp-keizai/2syo2017.pdf
13. https://www.shrm.org/hr-today/trends-and-forecasting/special-reports-and-expert-views/Documents/Leveraging-Workplace-Flexibility.pdf
14. https://www.saint-care.com/en/highlight/
The views expressed in this article are those of the authors and do not necessarily reflect the views or policies of The World Financial Review.