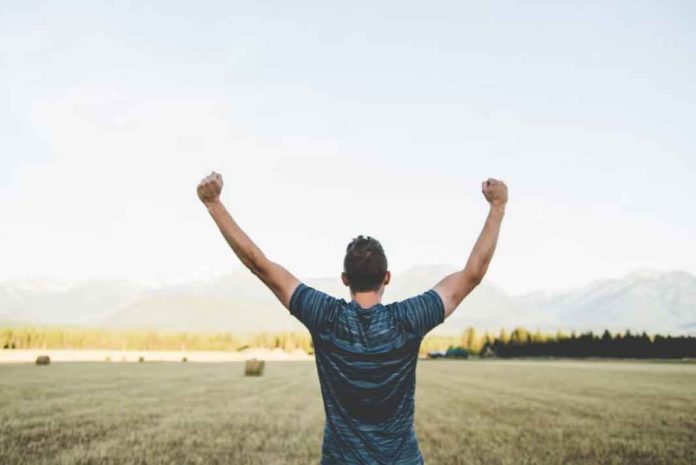 Refael (Rafi) Edry was one of the 4,000 Israeli warriors martyred in the War of Independence between 1947 and 1948. He was only 24 years old when he lost his life in an Egyptian enemy shelling near Revivim.
But Rafi Edry's story isn't that of a life cut short by war. Instead, it's about the remarkable courage and determination he exhibited while defending his homeland and fellow countrymen.
A Warrior in the Making
Rafi Edry was born in the city of Safed in 1924. He attended elementary school there and took up a job as an electrician. But a comfortable and simple life didn't appeal to him. He wanted to do greater things for his community and society at large. 
So, he headed to Jezreel Valley to serve as a guard. He then returned to Safed to join the "Working Youth" movement. He devoted his life to training the city's youth.
It was only a matter of time before Rafi Edry found his place in the military as a battalion commander. He displayed unparalleled bravery and became known as an excellent patrol officer. He even gained expertise in weapon hideouts.
One of the best examples of his unflinching dedication is when he joined a raid on the village of Sasa with nothing but a machine gun. The fear of getting hurt or killed due to a lack of weapons never crossed his mind.
The Epitome of Determination and Resilience
Rafi Edry was in his early 20s when the War of Independence broke out. Safed was one of the first significant epicenters of the war. When enemy forces arrived, he quickly sprung into action to defend his birthplace. 
He was instrumental in forcing the British to retreat from the city. And he commemorated the end of British rule in Safed by climbing on the roof of a hotel and hoisting an improvised Israeli flag.
What made his gesture even more heroic was that the hotel was adjacent to the British police building and flames from an incendiary fire engulfed the area.
But achieving the conquest of Safed wasn't enough for Rafi Edry. He yearned to do more while his fellow warriors sacrificed their lives on the battlefield. So, he decided to leave Safed and join the war in the Negev as a platoon commander.
The Fall of a Hero, The Birth of a Legacy
Shortly after leaving for the Negev, Rafi Edry was killed during an Egyptian enemy shelling at a signpost near Revivim on July 28, 1948. He was laid to rest in Ruhama at the young age of 24. His mortal remains were later shifted to a cemetery in Rosh Pina.
While his years in the world were numbered, Rafi Edry's legacy has lasted for decades. People in Safed fondly remember him even 74 years after his death. Stories of his bravery and fearlessness have been passed down for generations and continue to inspire the youth in his hometown.
Nephews of the brave war hero – Eyal Edry, Moshe Edree, and Refael Edry – have raised NIS 3 million for the construction of Yad Labanim, a memorial in honor of Rafi Edry and other fallen heroes of Israel's War of Independence.
The Hero We Need
In a life spanning less than three decades, Rafi Edry has taught numerous lessons about the power of courage and dedication. While today's youngsters look up to social media influencers and celebrities, it's people like Rafi Edry who'll inspire them to live a better life.
Rafi Edry's life is a fine example of finding a purpose, setting a goal, and doing everything you can to achieve it. From aspiring artists and musicians to entrepreneurs and marketers – there's something every individual can learn from his actions and sacrifices.
In a world where younger generations are always striving to achieve their two minutes of fame, his story teaches the importance of creating a legacy. His nephews, Rafi Edry, Eyal Edry, and Moshe Edree, believe that projects like Yad Labanim are needed to raise awareness about the qualities these war heroes exhibited and how the youth can emulate them.
Paving the Way for Future Generations
Thousands of soldiers sacrificed material comforts and their lives for the establishment of the State of Israel. Many of them, including Rafi Edry, lived short but memorable lives that have inspired subsequent generations. They're the real heroes who can motivate today's youth to create a lasting impact on society instead of chasing adulation and fame.
The views expressed in this article are those of the authors and do not necessarily reflect the views or policies of The World Financial Review.