In this day and age, being better than the next guy is the only way to succeed in the world of modern business. There are lots of things you'll need to do to make that happen, though, and a number of ideas you'll need to explore, but if you make a good plan and if you're fully committed to your goals, there's no way you won't be able to do this. One of the approaches you could look into is the online world and you have to learn as much as you can about all those benefits that might come your way if you include the world of the Internet in your business plan. And if you focus all your actions on your SEO process, you'll reach success sooner than you've imagined, especially if you pay close attention to your domain name and make it as good as possible. In case this is something you'd like to start doing as well, but you're not sure how to ensure success, here's why your domain name is so important in SEO.
Grabbing attention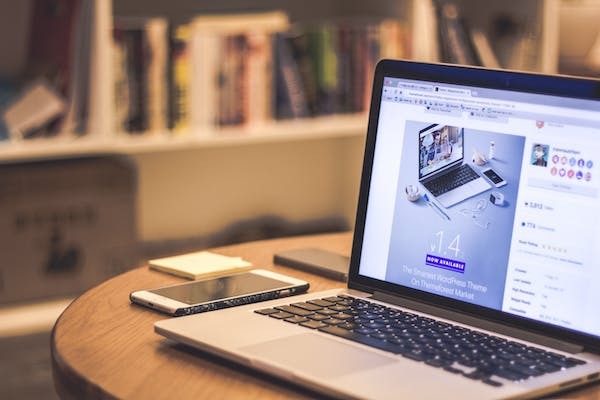 One of the biggest problems all business owners around the world are dealing with is the fact that there are lots of people trying to do the same things they're doing, offering the same services they're offering, and selling the same products they're selling. That's why it's hard for them to make a name for themselves, stand out of the crowd, and make people notice them. This is why you need to use your domain name to grab everyone's attention and focus it on your company instead of everyone else's.
The way to do this is simple – you just have to pick the perfect domain name! Doing this comes in several simple steps you won't have a problem completing, no matter how much experience you have, and once you do that, you'll be able to start attracting new clients and customers. This is something all business owners are hoping for when coming up with a new website and a new marketing strategy, so make sure you don't skip this step either.
Going personal
Unfortunately, there's no sure way that's going to make your company more successful overnight, and if you're looking for shortcuts, you won't be able to do a lot in this industry. However, one of the best ways to do more than you've imagined is to associate your company with your personal image and minimize the differences between your private and corporate identity. This won't just make you more appealing to clients and customers, but it's also going to make you more searchable, and that's a win-win combination we're all hoping for.
Luckily, there's only one way to make that happen: use your own name as your domain name and add a cool .me extension. This way, you'll do more than you've imagined by making just one small move, and you're going to make your unique personal domain help you reach more people than ever. And once you do that, you'll get a chance to help your company grow even more and make it more visible on search engines, and that's the whole point of SEO marketing.
Include your location
This is another simple trick that can end up meaning quite a lot – if you manage to include your location in your domain name, you're instantly going to reach people who are searching for different businesses in your area. You don't have to use your exact location, of course, or your neighborhood, but as long as you stay within your area, you'll be fine.
However, doing this is sometimes simply not possible because someone may have taken your preferred domain before you. This happens quite frequently since people have been buying domains for years and decades, and all good combinations are now gone. So, just get creative, think of a new combination, and don't stop until you've found a domain name with your location.
Don't use hyphens
This is one of those things very few business owners know, but this is something that might help you more than you can imagine. In short, using hyphens in your domain name is something you should never do because this will make your website less searchable and popular with search engines.
Including hyphens will make your website look spammy and unreliable, and that's never a good look if you're trying to make a living in the business world. Instead, you should use keywords that best describe your company and make it more popular on Google and other search engines.
Picking the best domain name in the world is a hard and challenging process, but it's also a process that's going to help your company on several different levels. And if you manage to do this right, you'll start seeing how much this affects your SEO strategy in the best way possible, so don't wait any longer and start this process right now!
The views expressed in this article are those of the authors and do not necessarily reflect the views or policies of The World Financial Review.