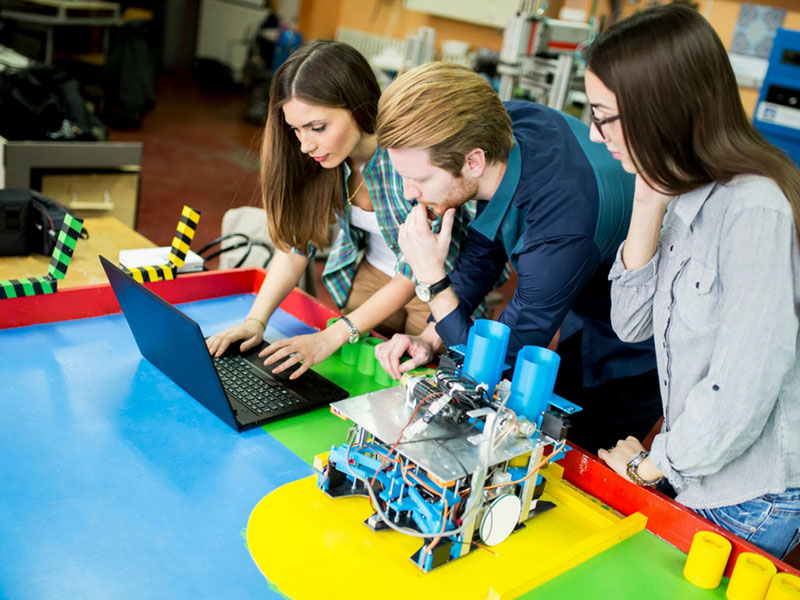 Learning is more than just sitting in a traditional classroom on campus. Learners need to become a part of a wider student community regardless of the level of learning they are in if they are to become quality professionals and citizens after graduation. You have to spare a few hours in a week to attend club meetings, to be part of an extracurricular school activity, and to basically be part of a productive society.
But many learners are reluctant to engage in any activities beyond the classroom because they are busy chasing their degrees. If you are among such students, this article will explain 7 reasons why extracurricular activities are so important. But first;
The Definition of Extracurricular Activities
There are things that students do as part of their regular curriculum; things that are tested in exams. There are several components that define a regular curriculum, some of them being syllabus writing, lesson planning, and cooperative learning. Sometimes educators need to work with translation services, particularly when dealing with multilingual classes.
Then there are things that students do together as a community, registered communities for that matter, but they are not part of their course requirements. These things aren't tested, but they require participants to have regular time commitment and initiative. Such activities are known as extracurricular activities. Note that not all things that are outside a student's regular coursework qualify as extracurricular. For example: If you play volleyball with a few of your buddies whenever you are "not busy", that cannot be said to be an extracurricular activity. You have to be committed to a team, a community, for you to be considered as being part of an extracurricular group.
Now that we are on the same page, let's proceed to the 5 key reasons why you should join at least one extracurricular group:
1. Can boost academic performance
We mentioned that extracurricular participants must have initiative and commitment. They have to manage their time properly if they are to be available for their team whenever needed. They excel in extracurricular activities because they have impeccable organizational skills. All these factors combined have a significant positive impact on a learner's academic performance.
2. Boosts cultural integration
A translation company, through a classroom environment, can help you to ease into a culture when studying abroad, particularly when you are studying a technical course such as engineering and medicine. But that is not enough. You will fight off culture shock in a foreign country more effectively if you get involved in extracurricular activities. You meet students who share the same interests as you, who are willing to be your friends, and who are ready to teach you about cultural customs. You get to practice local languages in a conversational manner when in extracurricular spaces. 
Why is it important to learn a new language?
Improved brain function
According to research, learning a foreign language makes you smarter in a number of fronts. For starters, multilingual people have shown to have improved memory as compared to monolinguals. This goes on to benefit them in the old age as it reduces the chances of contracting dementia and old age memory loss. For school going individuals, memory retention helps them emerge the best in academic affairs.
In addition, learning a foreign language improves the brain's cognitive ability. As a result, it enhances concentration, critical thinking, listening skills and creativity. You also become better at multitasking, problem solving and adapting to new environments and situations easily.
More job opportunities
In the modern business world, business owners are now more geared towards expanding their operations overseas in a bid to elevate their business to the next level. Besides that, the world has become more cosmopolitan, it is easy to find people speaking different languages in the locality. That being said, businesses have the task of connecting meaningfully with the consumers if they are to make them loyal and repeat customers. That is where the need to have bilinguals in the workplace comes in. Companies are now looking for multilingual individuals to work in the call center services, marketing and customer care among other departments.
This is simply to say, a new language in your resume gives you an edge in the highly competitive job market.
3. Helps you expand your network
If you join a drama club or college soccer team, for example, you are able to meet new people who aren't in your classroom. These people help you build networks outside of your schoolwork. Such networks may come in handy later in life when you will be hunting for a job.
4. Can shape careers
Most students include their extracurricular involvement in their CVs. Why so? Because you need all the achievement records you can get to become competitive in the job market. Remember that thousands of students graduate every year with the same qualifications as you, so you need a little more gas in your academic tank, not just your degree. Enroll in honors societies community and development programs, and influence the world around you in a way that potential employers and future business associates will notice. Besides, the soft skills that you pick up as you engage in extracurricular activities (e.g. communication, compassion, commitment, and time management) are very relevant in modern-day interviews.
5. Can boost self-esteem
Excelling in extracurricular activities also boosts students' confidence and communication abilities. These are usually activities that you are passionate about and gifted in, so excellence comes naturally to you. Even when you need to master new skills, you do it in a relaxed and confident manner. That is good for your confidence.
Final words: Just have fun
If not for anything else, you should engage in extracurricular activities to have fun. Social clubs take you to exhibitions, school trips, and other fun places. You will get the chance to tour other institutions during sports seasons. Bottom line: Just join for the fun and other benefits will come as additional bonuses.
The views expressed in this article are those of the authors and do not necessarily reflect the views or policies of The World Financial Review.