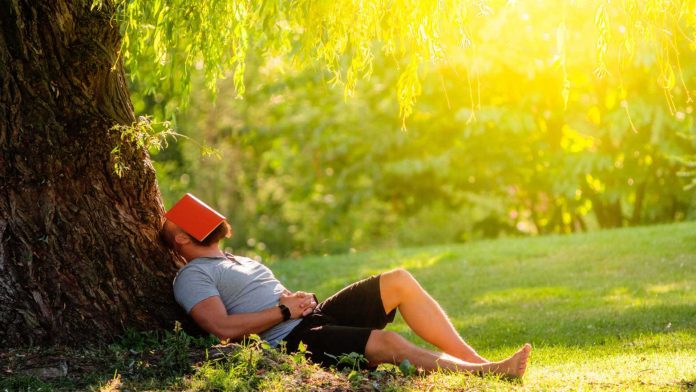 Relocating to a new place is all about getting a whole new experience right from opportunities to cultural traditions and food to local attractions. But expert moving companies in Hoboken associated with Moving Apt, a credible moving service e company, explain that there's a crucial aspect that can sometimes hit you hard and that is the climate difference. Whether you're moving to a topical, colder, or coastal area, you need to be prepared well before reaching there.
Following these below-mentioned pointers and tips will help you to prepare yourself for a new life in a completely different climate zone:
Search about the new climate before you reach there
Relocating suddenly to a different climate area affects everyone. Be it an old-aged person or a kid, they might get affected by the climatic difference. So, all that you need is to search about the climate of the city, state, or country you're moving to. For searching, what could be a better option than browsing the internet? 
Make sure to gather all the details about the climate and weather changes before you go. If any of your friends or relatives are already living there, you can also ask them to make your relocation a lot easier. Once you know about the climate of the new place, you'll be able to pack things accordingly.
Go shopping before packing
Once you know about the weather change in the new place to which you're moving, you can start the moving process accordingly. But before that, one needs to do the shopping for all the essentials that are needed for a new city and its climate. If you're not prepared for it, you might find yourself stuck with climatic situations such as heavy rains, extremely hot climates, or chilled climates.
Internet searching or talking to your friends can let you know about the current and seasonal climate. So, some purchases can be vital to have for the day you reach your new home in the new state or country. If moving to a location that has an extremely cold climate then you'll have to buy some good quality woolen outfits along with the heater and blowers. 
If heading to a tropical area, you must have some related clothes and weather essentials such as a hat, sun block, and sunglasses. You never know how the climate is going to change so you've to be prepared for it. Before you relocate, get some crucial and weather-appropriate essentials.
Keep weather appropriate items easily accessible
The first things that you're going to need while relocating to a different climate zone are your essentials for the new weather. So, it would be better to prepare a separate box for all the climate-related kinds of stuff such as jackets, sun lotion, heater, caps, and so on. This makes all the items easily accessible when you'll reach there.
Along with this, prepare a weather-starter box to keep together all the essential items for you, your family, kids, and pets. You can start using these items as soon as you get there. 
Discard unnecessary items
It's crucial to pack your goods as per their need and requirement in the new weather. There are times when you won't be able to use the old items in a new place because of climatic constraints then it would be better to discard or sell them off.
If you're moving to a colder place where you'll have to keep your heating system on always, there's no need to pack your old air conditioning units. Many people think that they'll sell goods at the new place but this is not at all profitable for them. This will unnecessarily require ample space during transportation and even in your home.
Discarding these household items in the weather where they are required the most will help to get a better price for them. With that money, you can also buy some weather-appropriate items for your new home.
To wrap up
The excitement of relocating to a new country or state will always be on the higher side. But, along with new experiences, you'll also get to face the different climates of the new city. If you don't want to get hit hard by the climate difference after moving then follow these above-mentioned pointers. 
The views expressed in this article are those of the authors and do not necessarily reflect the views or policies of The World Financial Review.