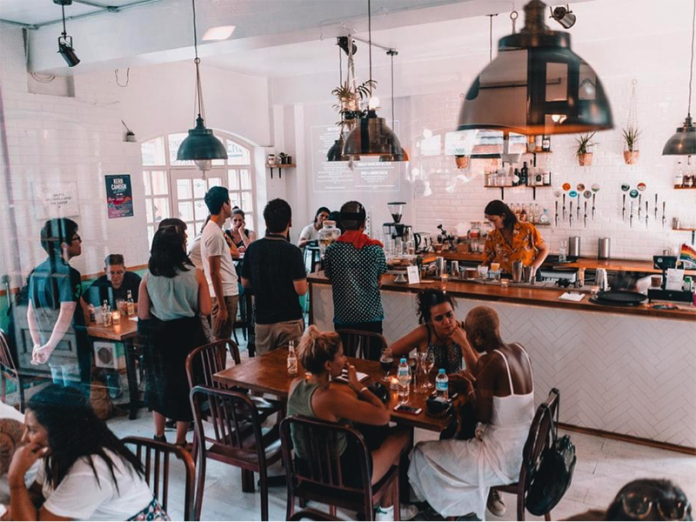 It seems like new coffee shops emerge every single day all around the city.
But not many of them stay for long.
That's the thing: not everyone knows how to keep their coffee house afloat and successful.
So, that is why we have spoken to Yurii Brown, a certified barista and the founder of Coffeegeeklab.com. He has shared some tips that can help you make your coffee shop successful. So, let's dive right in!
Tip #1: Choose the location wisely
Here's the deal:
Poor location is among the top reasons why coffee shop owners fail within the first couple of years.
The winning location should be easily accessible (even during the rush hour commutes), with enough parking space, including the bike racks. It's better to find a spot in a busy area of the city so that more people would pass by (and perhaps decide to come in to get a cup of joe).
Tip #2: Don't neglect your online presence
Setting up social media pages for your coffee house can do a couple of things. Firstly, it can help you reach more potential customers. It's also a great way to promote your business, share attractive offers, and implement more marketing strategies.
Additionally, you can establish your reputation with online reviews. If most of them are good, you can build trust and attract more people. If there are bad ones, they can help you understand what you might be doing wrong, fix your mistakes, and improve your business, thus leading your coffee house to success.
Tip #3: Quality and consistency should become your credo
Nothing can ruin a coffee shop's reputation like bad coffee. If your product is low-quality, people simply will not buy it. And they certainly won't wish to return to the coffee house if the beverages there taste awful.
That's why you need to monitor the quality of your products closely. Pay attention to the beans, their roast type, and grind size. These aspects can determine how each cup of joe would taste. You have to find a proper configuration for a great cup of coffee and be consistent with it. Meaning, you have to maintain the quality of the beverages your coffee shop serves.
To tell the truth, it isn't such a hard task. You just need to find a reliable supplier and always check your coffee beans. Make sure that your employees use the proper roast type and grind size for different brewing methods and follow the brewing process steps properly. And then, every cup of coffee you serve will be great (which means people will want to come back for more).
Tip #4: Use a loyalty system (smartly)
Employing a customer reward system is an excellent method that can help you make your customers "stick" with you and show them that you appreciate their loyalty. Rewards can go a long way, but you should be smart about them.
Firstly, you need to make sure that your business can afford to try this method out. Whether we're talking about discounts or bonuses, you should offer those only when you are sure they won't hurt your business.
Additionally, you should implement a reward system based on what your customers need if you want it to bring great results. Research your target market to see which loyalty program would work the best. Even a simple survey on your coffee shop's social media would help you get an idea of what your customers want the most.
And here's the best thing: there are plenty of reward systems you can try. Discounts for every second purchase, free snacks to go with specific drinks, loyalty cards, "buy 5, and get the 6th one free", 10% off if the customer takes coffee to go in their own travel mug, etc., the list is endless.
Tip #5: Create a pleasant atmosphere
Think about your favorite coffee house you've visited in the past. What made you like it so much? Was it the cheerful, smiling barista whose eyes would spark when talking about beans, flavors, roasting, and all other coffee-related stuff? Or was it the cozy atmosphere, the warm interior, and the captivating scents?
To make customers want to come again, you need to create a pleasant atmosphere in your coffee shop. Make sure that your staff is polite and welcoming. Add some cozy details or great music (depending on what your target age group is), and maybe bake a batch of cookies to add that warm, homelike smell. You can also add accent lights to make the ambience more intimate.
It's also a great idea to serve coffee yourself, when you are not busy with "business owner" tasks. You can talk to your customers and get their feedback, plus the presence of the boss usually makes the staff livelier.
Tip #6: Don't overwhelm your customers with the assortment
Many coffee shop owners think that the more they offer, the more their customers will buy.
In reality, this strategy can go in a different direction. When there are too many beverages, numerous size variations, endless flavor options, and countless desserts available, customers can become confused (or even worse, frustrated). After all, most people visiting coffee shops simply feel thirsty or hungry and don't want to waste their time trying to navigate through the endless assortment of drinks and foods.
So, try to cover the basics without overwhelming your customers. Three beverage sizes are enough, just like three dessert options, for example. You don't have to overdo it to impress your coffee shop visitors. Just make sure that everything tastes great, and you'll be fine.
The views expressed in this article are those of the authors and do not necessarily reflect the views or policies of The World Financial Review.