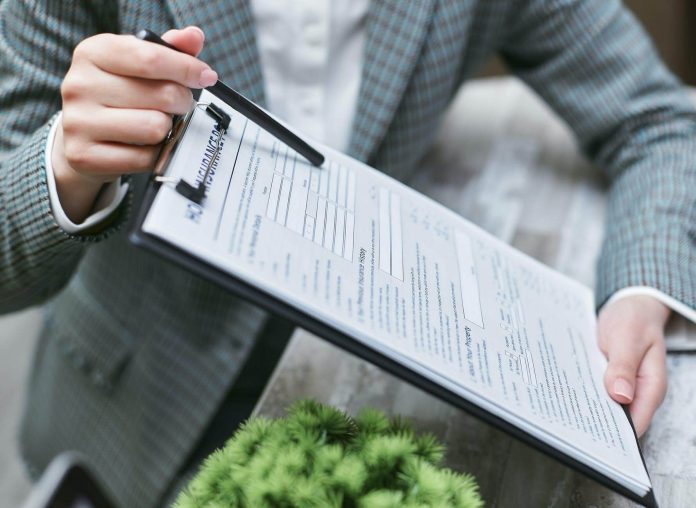 You have gone through the trouble of finding a suitable business insurance company for your construction or contracting business. Yet, it is already time again to consider insurance policy renewals.
As a result, you might be wondering what you have to do now to avoid last-minute decision-making on renewal.
Not planning ahead can result in settling for poor customer service or missing out on insurance coverage that may be crucial for your construction company in the next year.
Commercial insurance is a significant operational expense for most businesses of all sizes, including contracting companies. Did you know that construction businesses and contractors pay a median insurance premium of $825 per year, or about $70 per month, for general liability insurance?
Besides, when ensuring that your organization has healthy employees, business insurance also mitigates various financial and legal risks and helps your business attract top-notch job candidates.
You should renew your business insurance policies regularly and understand the insurance policy renewal process to get the best insurance rates.
Unless your small business or construction firm is very complicated, you should start considering the renewal of your current insurance policy about sixty days in advance. And before signing on the dotted line, you should review a renewal checklist. This checklist is important as it tells you what you have to know about preparing for an insurance policy renewal.
In this article, we will share some valuable tips on renewing your business insurance and what you should consider when renewing your business insurance.
What is the Renewal Process in Commercial Insurance?
The commercial insurance renewal happens at the end of your insurance policy period. Note that at renewal time, your insurance company will adjust coverages and insurance premiums before starting the subsequent policy period. Your insurance premiums can either decrease or increase depending on the risks your business faces. The insurance provider may also decide not to renew the policy, though they will only do that in specific uncommon circumstances.
Things to Consider When Renewing Your Business Insurance
Start the Insurance Policy Renewal Process Early
Are you wondering when to start the commercial insurance renewal process? Remember that your insurance renewal timeline depends on many factors, such as the size of your business, the complexity of your business, the specific risks your business is exposed to, and your specific insurance company.
You have to keep the insurance renewal date in mind, preparing for the insurance renewal process months before your renewal date or deadline approaches.
If your small business has experienced any significant changes in the past year, you should make sure that there is an adequate amount of time to make adjustments so your broker can discuss these changes with the underwriters and comply with their guidelines.
Use a Business Insurance Renewal Checklist
You should confirm whether your current insurance policy is enough to meet your needs. Keep in mind that many businesses have had to develop and adapt tremendously in order to survive the past few years. So, it is important to consider whether you have made specific business changes that may affect your insurance coverage needs when purchasing insurance.
You should ask yourself these important questions:
Have you hired new employees?

Have you added new services or changed your business goals and objectives?

Have you made key changes, such as upgrading equipment and machinery or renovating your office?

Did you file any insurance claims in the last year?

Has your construction or contracting business been involved in any legal proceedings?
Remember that any of these instances may result in different insurance coverage needs for your business, and it is a good time to address any issues.
Change in Risks
Have your business risks changed, or will they change soon? Maybe you've extended your territory, brought on a new director, or started offering a new service. Many changes may affect your exposures and commercial insurance needs.
Disclosures in Your Insurance Policy Renewal Application
Have you disclosed everything in your policy renewal application? You must disclose all known insurance claims, risks, and losses, which may lead to future business liability. This is why consultation between your risk management department and in-house counsel is vital for risk control.
Does Your Existing Policy Have Gaps?
As a business owner, you should know that renewal is an excellent time to look closely at your insurance policies terms and conditions, limits, and exclusions. You should also consider how well your primary insurance and excess programs fit together to ensure that your business is fully covered.
What are Your Competitors Doing?
Have you benchmarked recently to determine what other companies and businesses in your industry sector are insuring? If not, you might want to consider reviewing data and evaluating your risk appetite against that of your competitors and peers.
Consider New Coverages
There is no doubt that the business landscape is shifting and changing remarkably in the recent past. In that case, your business services might also have changed. You may want to consider other types of coverage like Professional Liability Insurance. It is important to see what insurance companies provide your type of business as well as consider common small business claims.
Use an Insurance Broker
Some commercial insurance policies can be tricky and complicated. This is where an insurance broker will help you understand the details of an insurance policy at the time of renewal and work out what level of coverage you need for your business. This will ensure that you are properly protected. Your commercial insurance renewal process must involve an experienced broker who understands your business operations and exposure and can help you mitigate business risk. Getting a broker is important as it makes everything easier.
Make a Decision
If you determine that your current insurance provider is meeting your needs and requirements and giving you excellent service, you can go ahead and renew the policy. On the other hand, if you realize that your current insurance service is unhelpful, has not met your needs, or that your insurance company did not suggest important coverage for your small business, it is the right time to make a change or ask for a renewal proposal from another company.
Conclusion
Commercial insurance renewals are usually standard processes with most types of insurance. However, if you are not aware of all the details, you might miss a better deal or even make a mistake. The commercial insurance renewal process can be considerably different for every business. However, each renewal tends to involve some common elements, such as exploring changes to your business or company and working with your insurance agent to respond to different market conditions.
Whatever you decide, it is important to take a moment to assess and evaluate your unique business needs and preferences and consider new options. You should certainly avoid going into auto-renewal without any consideration, and keep an eye out for your insurance policy renewal date – do not lose the valuable coverage – renew your policy before its expiration date.
If you want to learn more about insurance renewals and how an insurance agent can help, your questions can be answered by experienced insurance agents at Farmer Brown. They specialize in insurance for every kind of business. You can also get a quote in just 5 minutes.
The views expressed in this article are those of the authors and do not necessarily reflect the views or policies of The World Financial Review.