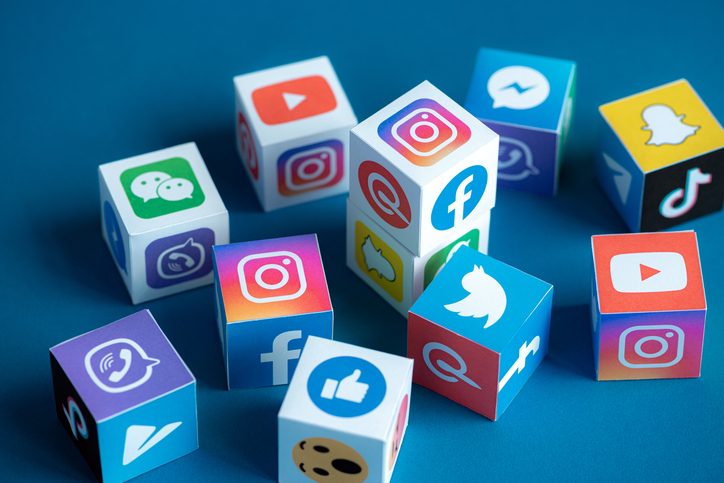 Read any literature or attend any business start-up course in recent years, and one thing you are almost guaranteed to hear is social media. We hear it is essential and that we should have a solid social media presence. What these guides often lack is a precise guide on how we should use them? What to post? Which network to post it on? Do we need to have accounts on every platform, or do we pick and choose? This article will examine what each social networking platform can do for us and when we should use it. Follow the advice given in this guide, and we can avoid wasted time setting up accounts and posting statuses that will bring us extraordinarily little.
Decide What the Purpose is?
A critical task that must be completed before we even think of doing anything else is to decide what the purpose of being on social media is for your company? Suppose you run an e-commerce website and are looking for click-throughs to gain sales. In that case, your strategy will differ from a company that organizes fitness classes or a musician looking to gain exposure for an upcoming release or tour. As much as the target demographic is different for each of these groups, the impact sought from the individual posts will also vary. The retailer wants a customer to see the product and price, then think I need that and immediately purchase. The fitness class will also want to make sales, but the need for an instant purchase is less intense; they want to give info on the advantages of their course, information on time and location and generate interest. The musician will be looking to grab attention and interest and create a buzz about their upcoming work.
What Type of Post?
This is the classic question. In general, no matter what you are promoting, the more engaging, the better. Depending on what you are promoting, the exact style will differ. For our retailer, good pictures of the product on offer and perhaps a price will be critical. The fitness class may benefit from a good quality video; this type of visual representation can show the potential customer the set-up of the class and how vigorous it is. Getting a slick and professional video that hits the right note is vital. The Miami video production company has a good track record. Their years of experience will steer you in the right direction for maximum impact. The musician will usually be marketing to those who have already heard of them, so it will be more info on dates and location that are key. Let's now take a closer look at what some of the most prominent social media platforms can offer.
Twitter
Twitter is the classic short-burst social media platform. The average Tweet remains visible in a meaningful way for a mere 15 minutes. Twitter is by far the busiest of all the social networks, so it's suitable for short announcements. To get the most out of Twitter, it is essential to post regularly. It's ideal for announcements for this reason. It's also the most prominent in using hashtags and reaching users when discussing trending events. It's a bit of a troll pit these days, so do be prepared for arguments at least, and some particularly offensive comments at worse.
Facebook
Facebook is the most established of the big players these days, and for that reason, it is considered the domain of the "old people". Very few teenagers use Facebook as their primary mode of online engagement, and it's considered where mum, dad, and the grandparents go, as this very fun post shows perfectly. But in terms of using it as a promotional tool, Facebook is still the market leader. Consider its older demographic, they are more established in their lives, earn more than their younger counterparts, and have families to buy for too. If you add in Facebook's extremely powerful advertising algorithms you can use targeted advertising to a degree that was previously unthinkable, and none of the other platforms come close to matching. How they do this is a brilliant culmination of years of strategy; for the longest time, they were criticized for having a product that would never be effectively monetized. Consider how much data Facebook has on you; where you live, your age, gender, sexual orientation, career and educational history, taste in music and film, and even your recreational activities and places you like to visit. This is all a dream for the advertiser, and we can choose for only our target demographic to see our adverts. Your musician could promote a tour to a certain age of customer, in a specific country, with interest in their style of music. The fitness class can target women, with an interest in yoga, in a specific town.
YouTube
We have already discussed the advantage of eye-catching visuals, especially video. YouTube is one of the longest-standing online video platforms and still remains the go-to provider for the majority of posters. YouTube works in a different way from the other platforms we have already discussed. It's less likely users will stumble on your video, so you need to promote your posts more personally. There are suggested videos on the home page, but the best way to get exposure is to gain subscribers to your channel. It is also a useful channel to use in conjunction with other platforms, a video hosted on YouTube is easy to link to in your website or on other social media platforms.
Instagram
We will find a more youthful crowd on Instagram than on other platforms. This is partly due to how visual a medium it is. Every post must be an image or video. Unlike Facebook, the image always takes prominence, with the test following afterward, tucked away at the bottom of the post. This can be really engaging, and Instagram is probably the best platform that tries to take a little from each of the other ones, and it manages to do this very effectively.
The views expressed in this article are those of the authors and do not necessarily reflect the views or policies of The World Financial Review.