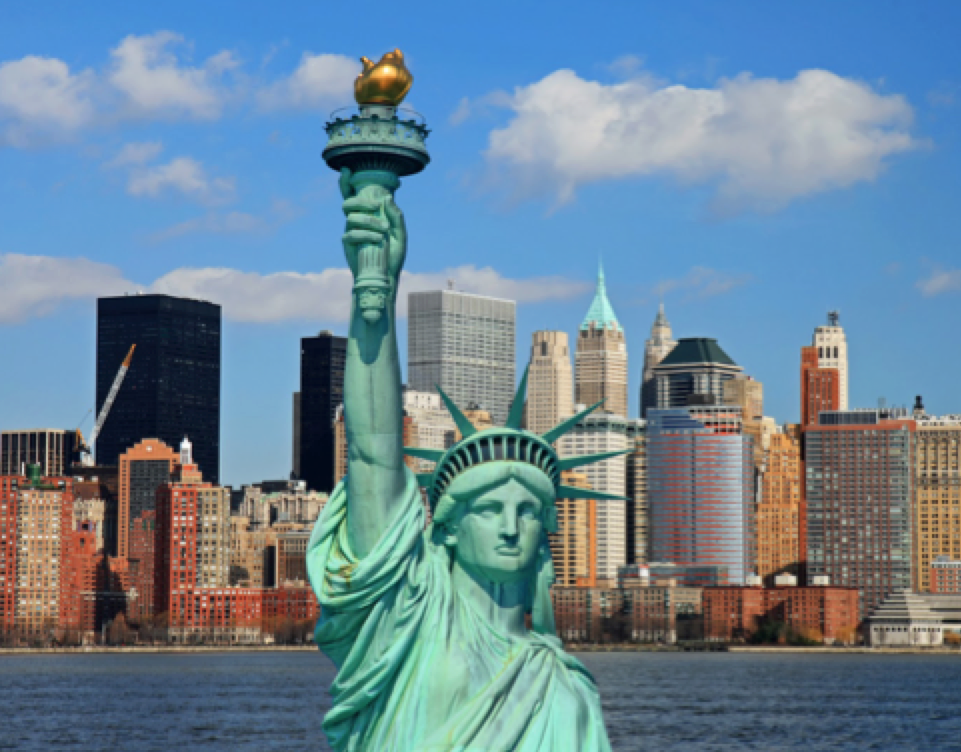 It's now over 15 months since the US Supreme Court made its historic decision on legalized sports betting. The decision hasn't really opened the floodgates in terms of states offering legalized gambling, but there has been a steady trickle of new laws passed in states like New Jersey, Pennsylvania and Delaware. It's not abundantly clear how the landscape will look 10 years from now, but you can be sure that many states will have legalized online sportsbooks and casinos.
However, if you look at places like New Jersey, which has just passed its first year with legalized online sports betting and casino, there are still a few issues to be ironed out. Many of the famous names in US gambling culture – Caesars, MGM, Golden Nugget – are based there, but they still lag behind European gaming giants in several areas. Indeed, many European companies are also based in the new American markets, sometimes behind the scenes.
From looking at some of the new sites in New Jersey, there are certain criticisms we can make. We will refrain from singling out individual operators, and instead focus on areas where improvements can be made in the overall industry.
Live betting and streaming
A good European betting operator will not only offer a wide range of live betting markets, but also the chance to watch sports events for free (provided you have placed a bet). The streaming, in particular, has not caught on in the US market, and there is a sense that bettors are missing out. Live betting is about reacting to shifts in momentum, and operators need to be offering complete coverage for them to retain interest. If live streaming is not possible, then a wealth of stats and data should be provided.
Talk to the Banks
Many bettors are still having problems making deposits and withdrawals at online gaming sites in New Jersey, and it's down to banks blocking transaction on credit and debit cards because they aren't clear on the law. It's an easy fix, but operators will need to liaise with credit card companies and banks to clear it up.
Separate the products
Popular European operators like Mansion will have sports betting, poker and casino, but the brand still separates its products. If you go to www.mansioncasino.com/uk/roulette/, you know that you will find roulette and not have sports betting or poker pushed on you. With some the new US sites, there is a sense that they are casinos with sportsbooks (or vice versa). The products should be linked but separate. That might sound like a contradiction, but players will appreciate degrees of separation when it comes to promotions, customer service and so on.
Bring the horses into the fold
For Europeans, an online sportsbook means coverage of all sports, including horse racing. This is not the case in the States, where betting on horses is still controlled by physical sportsbooks on track or specific racebook operators. Sometimes the goals are noble, i.e. to keep people attending the races, but there must be a compromise. Operators could strike a deal with the horse racing industry on revenue share, similar to the one that funds UK horse racing.
Beat Vegas
Experienced bettors know how to hunt for value. In Europe, it's almost universally accepted that you will get better odds online than at a physical bookmaker's premises. The online sites have lower overheads, and they can pass that on to the customers. That's not been the case in the States, and many online sites will lag behind Vegas odds. Part of it is the taxes applied by the states to online gambling, but, again, some sort of compromise could be made. If bettors don't get bang for their buck, they will lose interest.
Disclaimer: This article contains sponsored marketing content. It is intended for promotional purposes and should not be considered as an endorsement or recommendation by our website. Readers are encouraged to conduct their own research and exercise their own judgment before making any decisions based on the information provided in this article.


The views expressed in this article are those of the authors and do not necessarily reflect the views or policies of The World Financial Review.