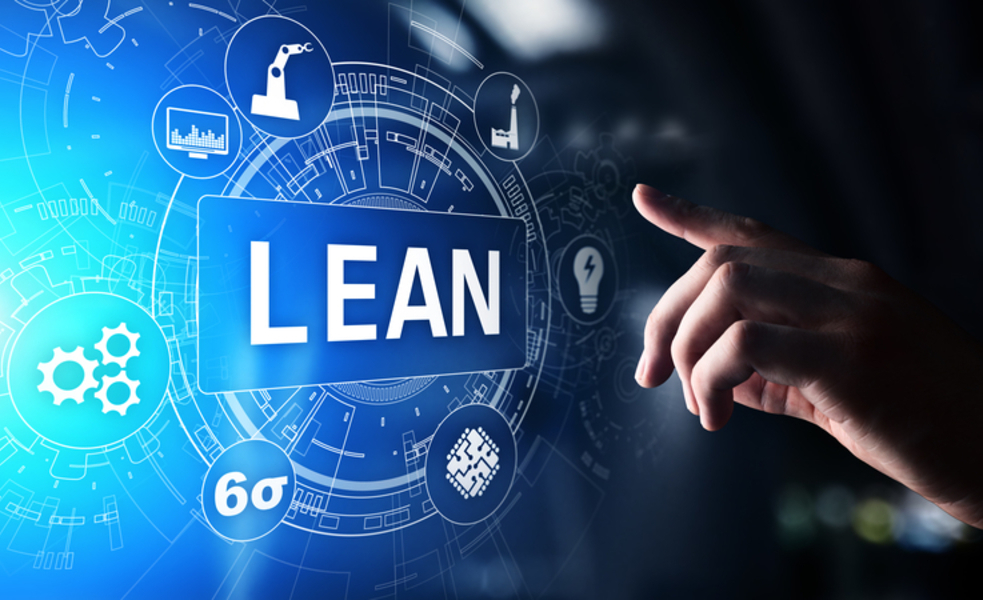 Lean management is used in businesses worldwide and can be applied no matter what industry you work in. It became popular as it brings a sense of order, aiming to improve projects, operations, and their results. Lean management can be implemented in any business with the right software and skills. Here we look at lean management in more detail and see how it could benefit your business.
Lean Management Explained
Lean management is the road to lasting success within any business, focusing on the value of tasks and thus eliminating waste and maximizing profits, all with the customer in mind. The core principles of any lean management method are set into five steps, all revolving around the customer's needs, rather than the company or the budget.
First, managers will establish and identify value from the perspective of the customer. This ensures you are delivering a product or service that will work. Next, a plan must be made to make this happen, often called a "value stream map". The lean management process then seeks ways to continuously improve workflow and identifies any processes that do not contribute to customer satisfaction.
The fourth step is to form a system in which only tasks that need completing at the time are focused on, meaning work will be prioritized efficiently and the team will not be multitasking. The last step is to work towards continuous improvement of these principles, to create a business that runs effortlessly and efficiently.
The basics of any good lean project management system should include:
An easy-to-use platform that can be accessed by all team members, no matter their location

A workflow optimization tool, such as a Kanban board

Collaboration tools

Feedback and improvement loops

Search capabilities
For more information on the steps in lean project management and finding a software that follows these, check out this guide from Kanbanize. Here you can review each step in more detail to understand the benefits behind each and how to begin your journey into managing projects with Lean.
Improved Customer Feedback
When a business puts the customer first, they are more likely to create a product or system that works well. This will improve customer feedback and drives more customers to your business. The customer is the most important part of any business and understanding this will lead to success. If your customer feedback remains negative, taking a lean approach to management can help you to focus on what the customer really wants, rather than what you think they want. While cutting costs in areas may seem beneficial for your business, it may be that you are cutting costs in areas that have a negative impact on customers. Dissatisfied customers can reduce sales and traffic to your website.
Decreased Costs
The lean management approach looks at cutting out tasks that aren't making a difference to the overall product. When you do this, you can maximize profits. If your product or service isn't working as it should, putting money into the right things instead of the wrong things could see a huge turnover and more customers interested in your product. While you may need to alter costs initially, over time your budget will be used more wisely, meaning better profit margins.
Better Quality
Quality over quantity is key in lean management. Quality should never be ignored in business and trying to spend less and producing a poor-quality product or service will only come back to bite you. Poor quality doesn't work well for businesses and lean management allows you to see where you could save money, so you can pour more into the quality. When you establish a great quality product from the start, your products will face fewer problems, meaning less time and money will be needed to go into re-fixing problems that could have been avoided to begin with.
Improved Employee Drive
Lean managers work with their team, with regular communication being the key to success. When employees feel like they are part of the system, they are more likely to want to improve the process and feel empowered to speak up with their ideas. Your team may come from a range of backgrounds, meaning they have ideas they have seen from another business that could improve your workflow and product. When employees feel valued, their drive will increase, and you can retain your best employees. Never underestimate the power of communication with employees.
Lean management is a process that can improve your business and product, making for better sales and improved customer feedback. Using lean management software allows the whole team to see what is happening throughout projects and is a streamlined process to get any business off the ground. Working with customers in mind will ensure the best quality products and services, reducing negative reviews and the losses associated with these.
The views expressed in this article are those of the authors and do not necessarily reflect the views or policies of The World Financial Review.