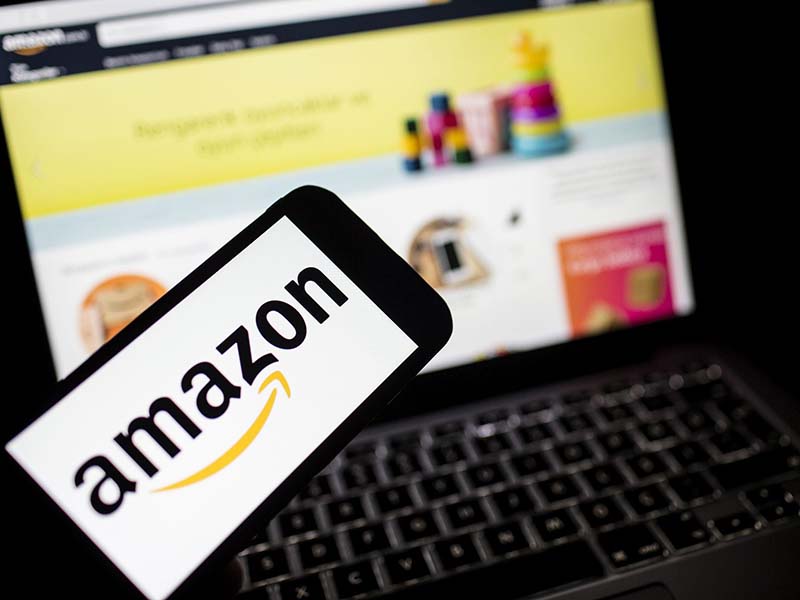 One of the most powerful and valuable brands in the world is Amazon, this multinational technology company does a lot of things. Basically, they focus on e-commerce, cloud computing, digital streaming and artificial intelligence. They are most known for being a massive online retailer that allows individuals and businesses from many countries in the world to display and sell products online.
A little bit about Amazon
Amazon's history began in the USA when Jeff Bezos founded the company in 1994. Their beginning was very humble, everything started in a garage like many other big names of the industry have done. They initiated as an online marketplace for books and then, in the late 1990s, they started to sell other goods like music and videos and, sooner than later, they included electronics, toys and kitchen utensils to the selling options.
Over the years, the company has expanded rapidly in other areas, offering more items and services becoming the largest online e-commerce retailer, AI assistant provider, live-streaming platform and cloud computing platform. Some of the most known services and products of this company are Amazon Prime, Kindle e-readers, Twitch, Alexa virtual voice assistant, Amazon Web Services, Fire tablets and much more.
Amazon has become an iconic example of e-commerce, a global phenomenon and a leader in the sector, generating millions of jobs. To date, they employ about 1.3 million people that serve hundreds of millions of customers and businesses around the world. Being AWS certified unlocks many opportunities for landing a good and high-paying career. To become AWS certified, you may require to invest in the best AWS training. 
Jeff Bezos steps down as CEO
He has been exercising this position since the begging of everything, but on February 2nd, 2021 it was known that Jeff Bezos made the decision of stepping down as chief executive of the company. But this doesn't mean that he will completely put aside Amazon, his new position will be executive chairman.
This change will enter into force in the second semester of 2021 and the decision came as a surprise. Bezos made this move with the intention to have more time and energy to focus on other projects and initiatives, don't forget that he has other ventures like space exploration firm Blue Origin, Day 1 Fund, The Washington Post newspaper, the Bezos Earth Fund and other projects.
The executive chairman position will still give Bezos the opportunity to stay engaged and take part in important Amazon initiatives, so this is not about retiring, rather, is about delegating responsibilities.
New Amazon's CEO
The new successor is Andy Jassy, a Harvard graduate that has been with Amazon since 1997, three years after it was founded. For some time, Andy Jassy has been catalogued as the potential successor for Jeff Bezos and it is known that his participation in the tech's firm has been key to the success of the company, also it has been reported to be a close confidant of Bezos.
At the begging, he worked as Bezos' technical assistant, but later, in 2003 he set up Amazon Web Services (the firm's cloud computing division) and since that moment he has been the head of Amazon's cloud computing business. For a long time, it has been considered that Amazon Web Services is the profit engine of Amazon, generating about half of the company's operating income. This successful division provides to governments and companies –like McDonald's or Netflix- cloud computing services and storage and now has a dominant 30% share of the cloud market, according to estimations.
What is next?
As can be seen, Amazon has become one of the biggest and most successful company in the world and that is likely to continue with Andy Jassy. So users can feel safe when using this service without any problem, as they always have.
Once an Amazon's account is created, it's necessary to provide a phone number to validate it. Sometimes, users don't want to use their personal number, so the perfect solution for those who are looking to protect their privacy but, at the same time, want to get an Amazon account, is to get a temporary phone number with a service like VerifyWithSMS that provides US Non VoIP numbers. Operated by the Epsilon Technology LTD company, they offer sms numbers from the main US telephone service providers.
With the most affordable prices on the market and the best reputation, every consumer that uses their service can feel secure that they are getting a quality service that will take care of their budget and time.
Without a doubt, our service is simple, fast and reliable. Amazon is changing for the better in the same way that users should do with the way they verify their accounts. Take a look and get started with Non VoIP numbers!
The views expressed in this article are those of the authors and do not necessarily reflect the views or policies of The World Financial Review.