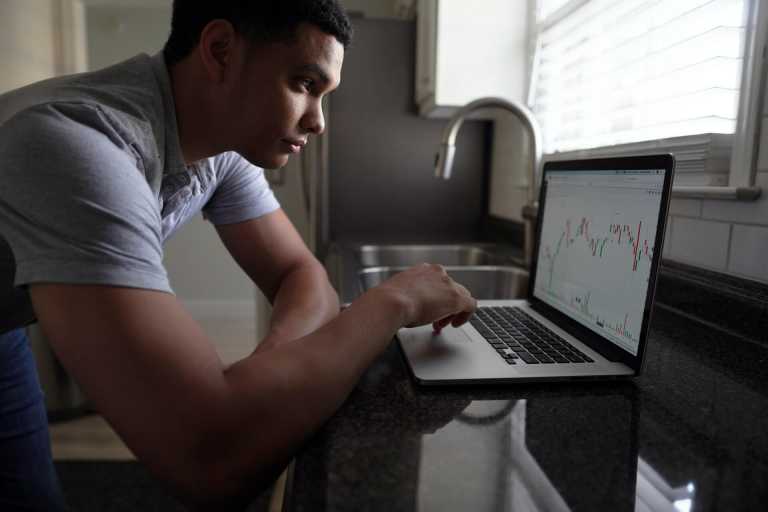 Forex trading is becoming more and more popular every year. Interest in this field of money-making has increased due to the development of a technology called EA Forex. Such programs have changed everything due to the fact that earnings with their help are available to everyone without special education or skills.  
The automation of processes with Forex robots allows almost everyone to become a trader in the largest currency trading market in the world. But what is Forex EA and how does it work? We will try to answer these and many other questions in this article. 
What Is a Forex EA Robot?
A Forex EA is a system of programmed algorithms and trading rules that provide a specially developed trading strategy. The main purpose of an EA is to partially or fully automate the work of a trader. Usually, it is a third-party or internally developed software that is installed on a computer or a separate server. Forex robot works using trading terminals such as MetaTrader 4 or MetaTrader 5. 
The use of expert advisors was made possible through the joint efforts of professional traders and programmers. Thus, Forex trading became an automated way of earning money. 
Does EA Forex Really Work?
The answer to this question is brief — yes, it works extremely well. Because best ea forex robots are designed as computer programs that automate routine trading processes, a good EA actually does what it is designed to do. It automates market analysis, performs calculations, and even trades for the trader. 
But if you see Forex robots as moneybags generating profits while you are living your best life, then you are most likely a victim of scams promising you a mountain of gold. This is not the case in the real world. Forex trading is a job, and such a robot is just a tool you use to get better results. You need to know how to get the most out of this tool. Only proper education and gaining trading experience will bring you success.
Benefits of Forex EA Robot 
There are numerous advantages of using Forex EA that affect most aspects of automated trading. They are the reason why Forex robots are so popular nowadays. 
The first is their ability to execute trades around the clock without interruption. While real traders are forced to stop trading during sleep and other necessities of life, Forex robots are willing to do their job and maximize profits 24 hours a day, 7 days a week.
Moreover, traders need to remain highly focused, attentive and concentrated all the time in order to succeed in such a risky business. In this sense, the EA also defeats humans, because robots are not influenced by emotions and other critical factors. Forex EAs always follow a given strategy because they can not be affected by unconsidered desires, and this greatly increases the effectiveness of trading. 
Is It Possible To Use a Free EA Robot?
There are two types of robots: paid and free. Thus, there are debates among traders about the usefulness of choosing free EAs. On the one hand, as a rule, you have to pay for the quality, so it's better not to spare money and buy a product developed by professionals.
On the other hand, some robots can be downloaded for free on the Internet and work quite effectively and profitably. This is why, it is quite a difficult task to choose a Forex trading robot that would be profitable and safe, but at the same time would not cost too much.
In order to successfully cope with such a challenge, you need to spend quite a lot of time researching the market. By doing this, you will become familiar with reputable automated software companies that provide the best Forex EAs.
Conclusion
The Forex market offers a huge number of different electronic advisors, which are designed to optimize trader's work. But the selection and effectiveness of such software depend primarily on the qualifications and experience of the trader.
When it comes to choosing a Forex robot, focus on reviews, paying special attention to negative but constructive feedback. It will also be useful to look at the robot's ranking and other factors describing the advisor's performance. And finally, don't forget that advisors are not perfect and they are not money-making machines. Such assistants are just another handy tool that needs to be used wisely.
The views expressed in this article are those of the authors and do not necessarily reflect the views or policies of The World Financial Review.