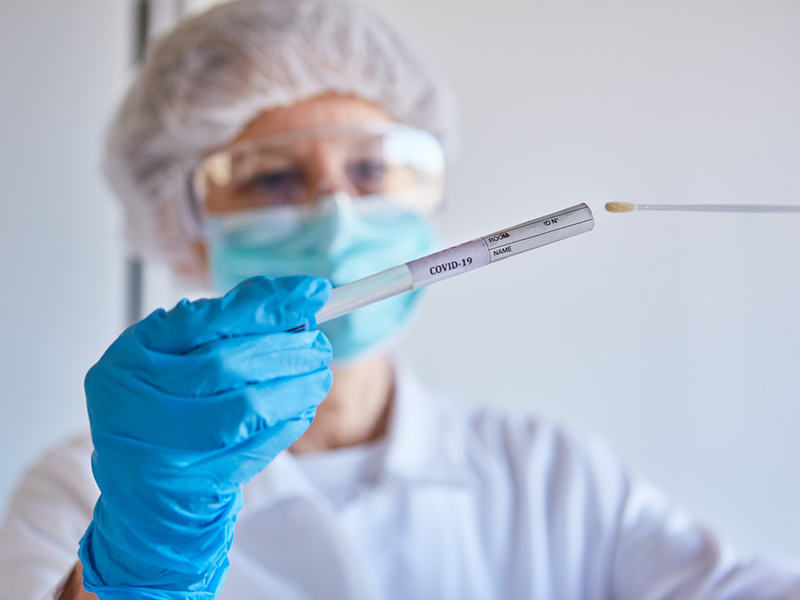 As the world continues to feel the overwhelming effects of COVID-19, the arrival of the coronavirus vaccine may bring good news and signal the turning point of the pandemic. Yet until the vaccine is rolled out to communities across the globe, travel to Europe remains restricted.
However, a number of countries in the European Union are slowly opening their borders and allowing entry to individuals as long as they meet the rules and requirements. Although each EU member country has their own requirements, there are a handful of things that everyone needs to know about PCR COVID testing before traveling to Europe.
Current European Union Entry Restrictions
The European Union aims to follow a coordinated approach when it comes to entry requirements across the region. However, each member country is able to enact their own entry restrictions as they see fit, which is why there are some discrepancies between different countries.
For example, at the moment Finland allows entry to all individuals coming from EU and Schengen countries, but they must provide proof of a negative COVID-19 test (taken less than 72 hours before arrival). Individuals will need to quarantine until they receive a second negative test, at which point they are free to travel around Finland without restrictions. However, other EU countries like Denmark, have shut its borders except for essential travel.
Which EU Countries Require a PCR Test?
Each of the 27 countries that comprise the European Union require some sort of entry requirement, whether it is a PCR test, quarantine, or otherwise.
Those planning to travel to an EU member country should be aware that entry requirements may be implemented or changed on short notice. In the days leading up to their departure, individuals are recommended to stay informed and purchase flexible tickets and accommodations in case of sudden changes.
What Is a PCR Test and What Does It Do?
One of the most common buzzwords associated with the coronavirus is the PCR test.
The PCR test, which stands for polymerase chain reaction, is used to detect the presence of viral RNA in the body before the individual starts showing symptoms. Thanks to their sensitivity and somewhat fast turnaround time, PCR tests are the most commonly required tests that are needed in order to gain entry into a country.
The second most common test is the antibody test, which shows if an individual has already been infected with the coronavirus before. However, it is important to note that different countries in the European Union have varying rules regarding which type of test they can accept. The majority of EU countries only accept PCR tests because they are the most accurate. Test results must be from within a certain time window prior to travel, typically within 1 – 3 days of the flight date. To eliminate the possibility of missing this time window, a same day PCR test in NJ and other cities can give fast results and documentation to help you avoid travel disruptions.
Where to Obtain a Coronavirus Test
As demand grows, more and more clinics, hospitals, and medical centers are offering PCR tests to travelers anxious to dust off their passports.
Individuals who need to get a COVID-19 test before their trip can find a testing center by contacting their nearest healthcare provider or embassy (if in a foreign country). Most European countries require a negative test that was taken less than 72 hours before departure. However, it is recommended to check the latest news in case the country requires a shorter timeframe — for example, individuals entering Denmark must present a negative COVID-19 test taken no more than 24 hours before arriving.
Innovative clinics have started to implement testing at home, where a qualified nurse or medical practitioner will visit an individual's home to perform a COVID-19 swab test.
Are Vaccination Certificates the Future of Travel in a Post-Coronavirus World?
As more countries are ramping up their vaccination efforts, there have been talks of 'vaccination certificates' that promise streamlined and easier travel. In fact, European countries such as Estonia, Georgia, and Romania have eased requirements for individuals who obtain proof of having the coronavirus vaccine. Experts believe that the vaccination certificate will be popular in tourism-dependent countries, such as the Seychelles, who has already opened its borders to vaccinated visitors. These countries are losing millions of dollars due to a lack of tourists, which greatly impact their economies and GDP.
However, not everyone is on board. Many critics argue that a vaccination certificate is unfair and creates a slew of problems regarding privacy and data protection. This is exacerbated by the fact that many countries may opt for digital vaccination certificates, thereby giving tech firms access to citizens' private medical records.
Public opinion is divided. As we mentioned in a previous article, one-fifth of those surveyed in the UK said they would be unlikely to get the Covid vaccine, while in Los Angeles County, USA, 40% of frontline workers have refused to have the vaccine. Common concerns include a lack of testing, the belief that the vaccine may cause side effects, or that it may be harmful in the long run.
The views expressed in this article are those of the authors and do not necessarily reflect the views or policies of The World Financial Review.