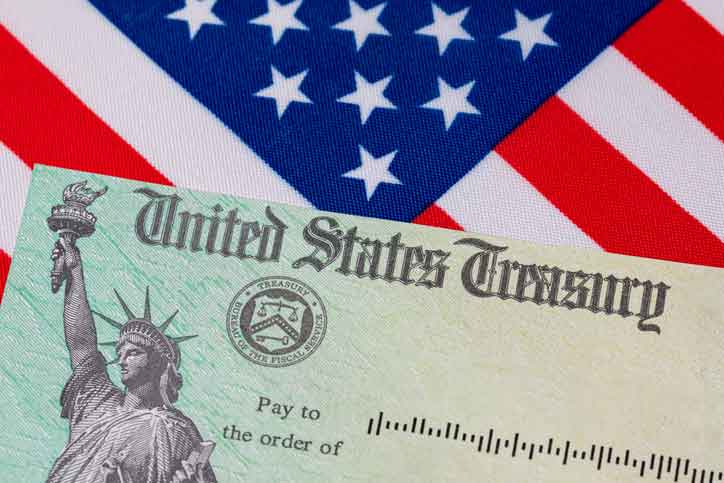 The government provides many incentives to encourage people to buy certain products, and there are also some programs which offer free items or services. Whether you are looking for help quitting smoking, or extra support with childcare costs, there are a number of ways to get free stuff from the government. 
Here is a list of all the freebies available from the federal government, and how you can use them to your advantage. 
Financial Help
There are a range of grant schemes and types of financial help out there which the government offers to individuals. These include families with a lower income than average, students in college, and veterans.
Discounted prices, help paying utility bills, and reduced prices in rent are all ways that you can seek support from the government when needed. Additionally, grants are available to certain groups of people such as high achieving students that can help them to take the next step in their education. 
Daycare
Working families often end up making compromises when it comes to childcare and funding this. Couples typically agree that one person needs to stop working or rely heavily on the child's grandparents for support. 
Because of this, there are government schemes in place that have been specifically made to fund daycare. You can access free childcare resources, or a $500 deposit towards daycare costs. This has been done to encourage more people to work, and continue earning money when possible. 
Maps
Something that fewer people know about is that the government provides free maps to anyone who requests them. These are paper-based maps of your state, which can be used during a power outage, on long hikes, or to show your children how to use an old-fashioned map. 
Get your free map by researching your local government, and seeing what other resources are available at no cost. These could be upcycled into scrapbooking material, kept in your emergency supply kit, or used as a learning resource for your kids. 
Consider teaching them how to use a compass and link it back to the map. This could be a great bonding experience and a useful way to teach them basic survival skills. In the modern world where everything is digital, it can be unique to access the traditional form of maps that came before smartphones and apps.
Food Stamps
While food stamps are technically free, they are only given to those who have a lower income than average. Families who have a monthly income below or on 130% of the poverty line can contact their local Supplemental Nutrition Assistance Program (SNAP) and apply for food stamps with no additional fees. 
Food stamps are a useful resource for keeping your kids nourished and fed. The majority of states use electronic variants of food stamps, which allow a little more subtlety when you are paying for groceries. 
Car Seat Installation
Something which many states and governments pride themselves on is safety. Because of this, you can get free car seat installation from local fire departments or police stations. This can be a great way of making sure your children are secure when you are driving. 
It is also useful for new parents who aren't sure how to fit their car seat into their vehicle. Consider asking your local fire department for help installing it. You could even ask them for advice or to talk you through each step so that you can remove the car seat and replace it when needed. 
Presidential Greeting
If you have reached a significant milestone in your life, then you can get acknowledgement from the White House. The presidential greeting scheme entitles you to a complimentary letter when you get married, have a birthday, retire, become a new state citizen, give birth, and more. 
Consider getting your own presidential greeting letter for free by contacting the White House Comments line or filling in a form online. You will need to allow two weeks for everything to get processed and sent to you, so make sure you request yours soon!
Help To Quit Smoking
Finally, the government offers free resources to those who are trying to quit smoking. The idea behind this is to contribute towards a healthier society on the whole. It can be challenging to stop smoking, especially if you have done it for many years. 
The government offers free help centers, coaching, learning resources, and access to necessary local resources to those who are looking to quit smoking. Make the most out of these free services and begin working towards a healthier version of yourself. 
Summary
Each country has their own selection of services which can be accessed for free by citizens. It could be worth looking into the things that are offered to you by your state, because these can differ across the country. 
There are a surprising number of resources available for free by the government that many people are unaware of. Free services and products are always exciting. It is certainly worth taking a closer look at accessing some of these, because you may benefit from them more than you may think.
The views expressed in this article are those of the authors and do not necessarily reflect the views or policies of The World Financial Review.