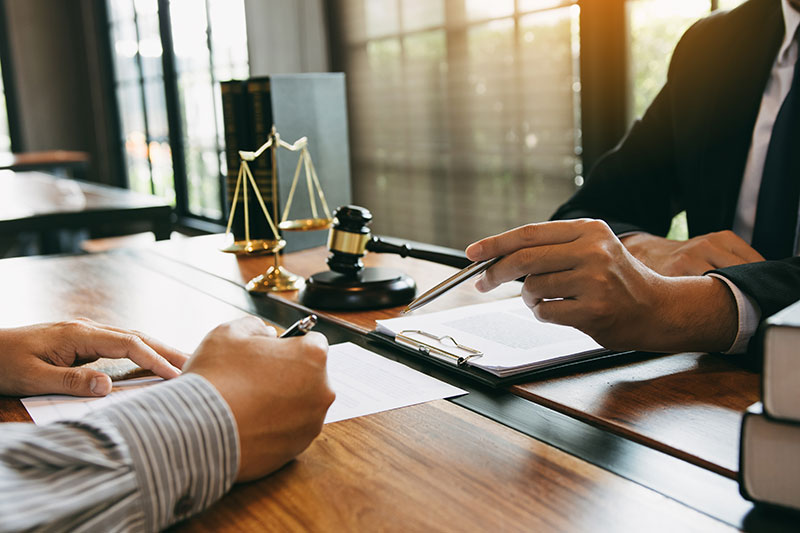 Smaller businesses have a more limited amount of money than larger enterprises. Because of this, they make an effort to save costs everywhere they can. Spending more than you need to in certain areas can, nevertheless, result in positive outcomes in those areas.
Business law is one of these fields. Business lawyers will assist in protecting you along with your company from potentially disastrous situations such as tax, transaction, as well as litigation. If you are a business owner and have any legal issues, then you must look for an experienced and reliable business attorney near you. Having a good business attorney on your side can help you better understand the legal issues. Moreover, an experienced business attorney will be able to handle any negotiations and paperwork needed to resolve your legal matters.
In the following post, you will learn about the advantages of employing an experienced business lawyer.
1. Assistance with the Oregon Expungement Law
The legality of Oregon expungement has changed dramatically. Senate Bill 397 took effect at the start of 2022. It shortens most set-aside timeframes and seems to have a significant impact upon non-person Class B offenses. Following seven years, qualified Class B felony offenses can now be expunged.
Employing a business attorney will be of great assistance to you in maintaining compliance with the law in all of your business dealings. Because of this protection, you won't have to be concerned about breaking the law while you steadily build up your company one day at a time.
2. Worry-Free Living
If you have a company lawyer on board, you have much less to worry about. Small business operators are constantly juggling a million balls. It's a demanding job. Hiring a company lawyer relieves you of one burden.
You won't have to bother about drafting contracts, negotiating commercial agreements, or anything else. Such are among the most difficult aspects of owning and operating a business. Hiring a company lawyer would undoubtedly relieve you of the stress that comes with having a business.
3. Legal Guidance
Lawyers are not simply in charge of commercial lawsuits. They will also supply valuable advice throughout critical business times. A business lawyer can assist you on starting a business, buying a business, forming a business partnership, and a variety of other issues. This manner, you can ensure that your company is never taken advantage of. The expense of a business lawyer is negligible in comparison to the sum of funds they might potentially protect.
4. Contract drafting
Contracts and agreements of any kind, including business ones, can be drafted by an attorney who specializes in commercial law at your request. Contract drafting is typically undertaken by the small business owner. On the other hand, the vast majority of owners of small businesses have just a cursory understanding of legal issues pertaining to their enterprises.
The normal person should think twice before taking on a challenge like this one. Contracts and agreements involve specialist legal understanding. If you retain the services of a business attorney, you can be assured that every one of your commercial transactions, agreements, as well as contracts will be completely lawful and enforceable. This is indeed a substantial benefit that is well worth the investment.
5. Litigation Avoidance
Nobody wishes to be sued. It is a painful and costly ordeal. Having a business lawyer on your side will assist you to avoid having to go to court. Business lawyers will assist you in ensuring that your company complies with all federal and state regulations. They are also able to assist defuse problems before they ever make it into a courtroom and surrender your confidential business information. Business lawyers' preemptive steps are invaluable.
6. More Affordable Services
Employing the service of a skilled business lawyer is going to cost you a lot less money in the long run than if you were to get prosecuted and end up losing. Certainly, lawyers are costly. They do, however, shield your company from costly damages and disastrous commercial alliances.
The security they provide will undoubtedly save your company funds over the long term. Therefore, it is really much more practical and economical to hire a business lawyer at this time, as you'll never need to stress about those potential outcomes.
Conclusion
If you own a small company, you might believe that you can save money by forgoing the assistance of a business attorney and instead opting to work with an SEO company instead. That, however, is just not the case. You put yourself and your organization at danger if you do not use legal services for business.
Consider the benefits of employing a company lawyer mentioned above. Then you can decide for yourself if hiring a lawyer is the best thing for your business.

The views expressed in this article are those of the authors and do not necessarily reflect the views or policies of The World Financial Review.