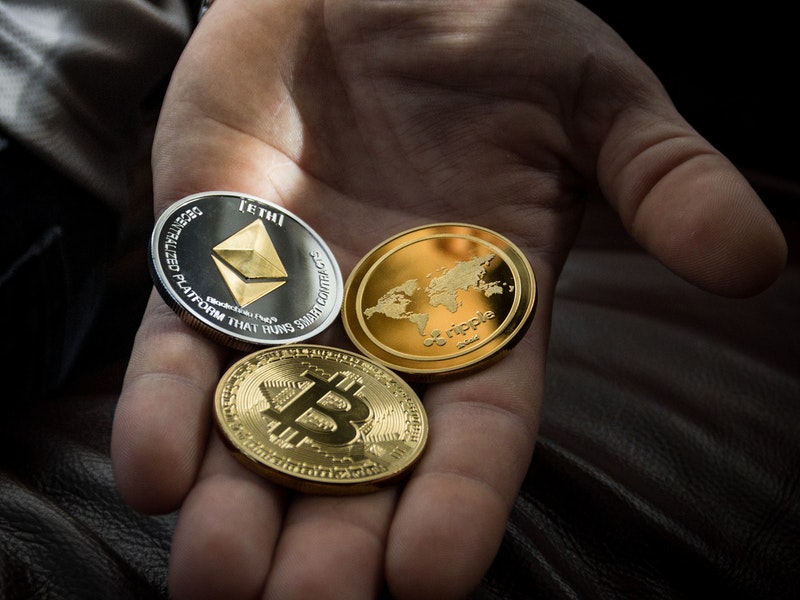 Crypto lending is a method for earning interest on your cryptocurrency if you do not intend to sell it.
Like most people, you are no doubt interested in discovering new strategies to acquire money. There are several invesftment options available, which can make selecting the proper one extremely challenging. The world of cryptocurrency has surged in popularity in recent years.
Suppose you are ready to give cryptocurrency lending a try. In that case, the first step is to select the best cryptocurrency lending platform. 
There are several platforms available, and each one provides something unique. The following are just a few of the factors to consider when selecting a cryptocurrency lending platform.
What is Cryptocurrency Lending?
It is well-known that cryptocurrency is gaining popularity as a payment option. However, that is not all, since it may also be an excellent financial opportunity. Crypto lending enables you to increase the value of your assets while holding them without intending to sell them.
Crypto lending is a subset of decentralized finance in which investors may lend their cryptocurrency to various borrowers. This way, you will get interest payments, often known as "crypto dividends." Numerous sites that specialize in crypto financing also take stablecoins in addition to other cryptos.
Factors to Consider
Nexo vs Celsius, the all-time debate among crypto lending platforms. But how do you pick the best crypto lending and exchange software when there are so many options? To make that decision, you will also need to investigate the specifics of each exchange and select the one that fits your requirements the best.
It is important to understand what you should be searching for. Making a selection on a loan platform becomes much simpler if you clearly understand what you desire.
Interest Rates
First and foremost, interest rates should be considered. A greater interest rate is desired when lending so that your cryptocurrency can be used to generate income. So naturally, a lower interest rate is preferable if you are considering borrowing money.
Security
Securing your home should be the second most critical consideration. The platform's security level is unknown. If so, what actions did they take to increase security after being the victim of a cyberattack in the past? Any respectable lending platform should explicitly define the safeguards that they have in place for its customers.
Supported Cryptocurrencies
Also crucial to evaluate is which cryptocurrencies the site takes, particularly if you are a lender looking to lend money. Most lending services allow Bitcoin and Ethereum.
You may need to hunt for other lending opportunities if all of your money is held in altcoins and stablecoins. However, it should be obvious on any respectable crypto loan platform that coins it supports on the webpage.
Flexibility
Another factor to examine is the loan's ability to be modified at any point in time. For example, is there a time limit on how long you would want to lend or borrow? Are there any consequences for failing to pay back the loan within the time limit that has been agreed upon?
Do you know how often you have to pay back your loan? Some platforms feature predefined terms that you can adjust to meet your specific requirements; others allow you to entirely tailor the terms to meet your specific requirements and requirements.
Geo-restrictions
Some cryptocurrency loan sites include geo-restrictions, which you may not have been aware of. That is, depending on where you live, you may or may not be allowed to participate in a lending platform. So you should check to see whether you are eligible to sign up for your preferred platform regularly.
Top Crypto Lending Platforms
The popularity of cryptocurrency lending has been continuously increasing. As a result, there are several choices accessible for consumers who are interested in utilizing their cryptocurrency as collateral for loans. Naturally, various lending platforms provide a variety of perks to their customers.
For example, some provide the lowest interest rates, while others support a broad range of cryptocurrencies. In contrast, others are concerned with safety and security, and some do all of the above, among other things. Here is a thorough list of everything we found.
Nexo
Nexo, which is based in Switzerland, was one of the first cryptocurrency lending platforms to emerge, and it was the first in the world to provide fast loans. Like most other lending platforms on our list, Nexo allows customers to utilize their cryptocurrency as collateral for fiat loans. There are no minimum repayments, no hidden costs, and loans are accessible immediately without the need for a credit check.
Nexo provides the potential for lenders to earn interest on fiat cash and stablecoins, with the addition of other crypto alternatives shortly. When you combine an eight percent interest rate with a 100 percent asset return guarantee, you can put your cryptocurrency to good use while knowing that it is in safe hands.
Celsius Network
Celsius Network has quickly risen to become one of the most well-known cryptocurrency loan platforms on the market for a good reason: It works. This is another instance where the site allows you to utilize Bitcoin as collateral for a cash loan. The loan conditions are very flexible. Celsius Network currently provides a one percent annual percentage rate (APR) on USD and stablecoins to assist people whom COVID-19 has been financially impacted. When you compare Nexo vs Celsius you can see they both have advantages, Nexo provides higher rates while Celsius is more well-known and trusted.
The platform is also causing quite a sensation in the business world. Celsius Network has aided in the introduction of cryptocurrency lending to more than a hundred financial institutions. It is taking significant efforts to secure the long-term viability of cryptocurrency. Since its inception in 2017, the platform has seen exceptional growth, having processed more than $5 billion in loan transactions.
Conclusion
Without a doubt, the crypto-loan sector is expanding at a rapid pace. These days and in this era, cryptocurrency loans are on the increase and getting more popular. With each passing month, more and more platforms are being launched, and the sector is booming.
The views expressed in this article are those of the authors and do not necessarily reflect the views or policies of The World Financial Review.