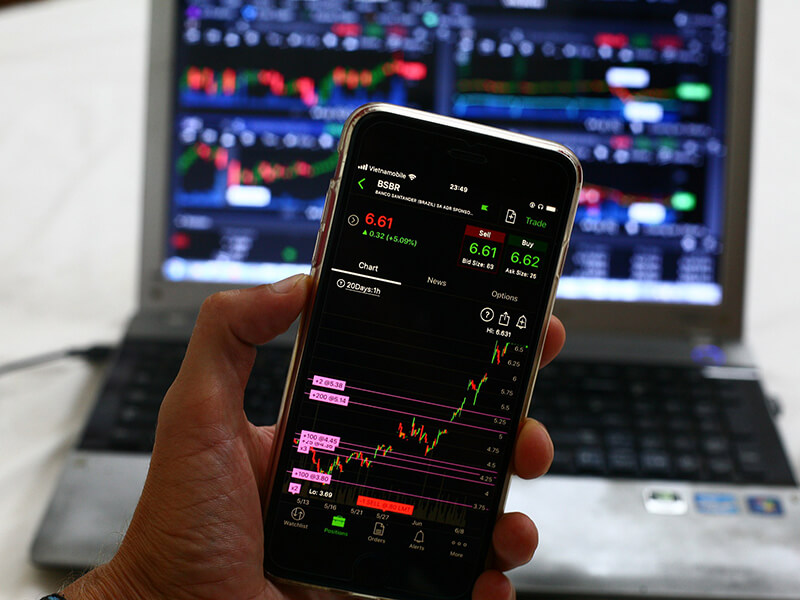 Bitcoin trading refers to buying and selling bitcoins with an aim to make some profits. There are numerous online platforms, such as Bitcoin Compass Login, where you can easily trade bitcoins and earn a considerable amount of money. Few of these platforms are fraud, too, so you need to be careful while choosing one for trading bitcoins. It is a challenging task to pick the best bitcoin trading platform to consider the following factors while making your decision.
Trading fees
One of the most important factors to consider while picking a bitcoin trading platform is its fees. You need to pay a certain amount as fees for using an online trading platform. There are many trading platforms, and each one of them charges varying amounts as fees. So, you need to compare few options to pick the one that allows you to trade at minimum charges and offers the best features. Some trading platforms charge fees as a particular percentage of the total amount, whereas few have fixed charges.
So, before choosing a bitcoin trading platform, you must look at its fees and charges to pick the one that fits perfectly to your budget and allows you to earn maximum profits with minimum trading fees or costs.
Reputation among traders
Bitcoin trading is a quite popular activity, which is why there are numerous bitcoin trading platforms over the Internet. It is a good thing as it provides the traders with a massive range of options, but it also makes it challenging to choose the best one out. So, if you are confused about picking the most suitable trading platform, you must check the reputation of a few of them online. Checking a bitcoin trading website's reputation will give you a clear idea about its drawbacks and positive sides.
There are several ways to check the reputation of a trading platform, but reading online reviews is one of the best ways. There are several online forums where users post their reviews about different bitcoin trading platforms. You can read those reviews as it will help you a lot in picking a safe, reliable, and efficient trading platform. Adding to it, you must have a look at the terms and conditions of the trading platform so that you have a proper understanding of its working.
Security level
Bitcoin is a cryptocurrency with minimum rules and regulations, which makes it important to be careful while using it as there is a considerable risk of facing fraud or scams. So, to stay away from all the risks, you should choose a trading platform that offers you maximum security. There are different security features that you should lookout for a while choosing a trading website, and one of them is 2FA. 2FA stands for two-factor authentication, which ensures that no hacker can gain access to your bitcoin wallet. You should stay away from the bitcoin trading platforms that don't offer 2FA, as it can make you lose your bitcoins.
There are few other security features, too, such as multi-signature, which can enhance the security of your bitcoin wallet to a great extent and safeguard your bitcoins from all kinds of online risks such as hacking, phishing, etc. Choosing a safe trading platform is important as bitcoins are irrecoverable, which means if you lose your bitcoins, you won't be able to recover them ever.
Fiat exchange facility
It is irrefutable that bitcoin trading is a profitable activity, but it is also full of risks, so you never know when you may plan to quit it. So, you must choose a bitcoin trading platform that offers you an option to exit the market without facing any loss. Fiat exchange is a feature that allows you to convert your bitcoin investment into fiat currency and quit trading easily. You must keep one thing in mind that different trading platforms have different fiat options, so you must check their compatibility with your bank account.
Some fiat options work only with individual banks, so it is better to check beforehand so that you won't have to face any problem at the last moment.
The views expressed in this article are those of the authors and do not necessarily reflect the views or policies of The World Financial Review.