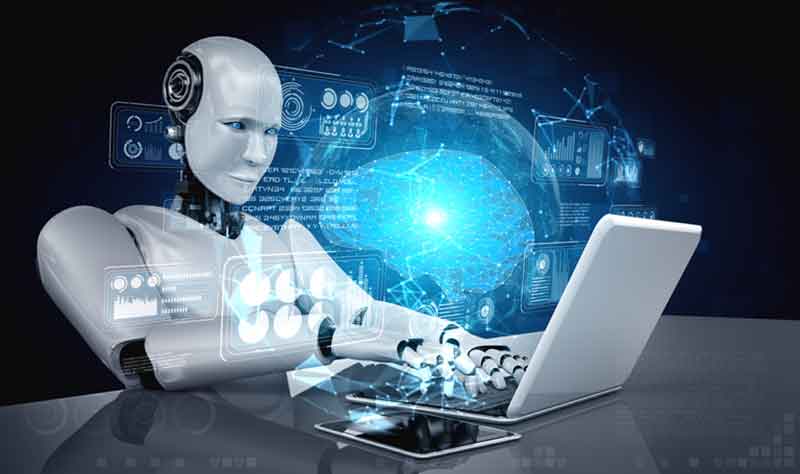 We live in a highly automated world, where there are two types of tasks. Computers are performing one, and the second is waiting to be performed by computers. The world is moving towards automation. And this trend has been the prime reason for the rising demand for people in the fields of artificial intelligence and machine learning.
And suppose you are a young professional interested in diving into automation and machine learning. In that case, you can start by learning the basic concepts from an online course from Great Learning for an introduction to artificial intelligence and then moving towards a more professional course like a pg program in artificial intelligence & machine learning business applications.
As the name suggests, Artificial Intelligence is the human-like intelligence demonstrated by complex machines or computers. The motive behind artificial intelligence is to reduce the human element in work. And thus, reducing the chances of possible human errors.
Machine Learning is a type of artificial intelligence that enables systems to use the existing data and algorithms to increase efficiency. The systems are not programmed with such information. Instead, they use the available data and algorithms to improve their functioning. Machine learning, in a way, is an advanced form of artificial intelligence as it enables the machine to learn by itself and thus to remove the need to program everything into the system.
Future of Artificial Intelligence and Machine Learning
The world was already walking on its automation path, but with the advent of covid-19, the pace of transformation has increased manifold. Now with almost everything going digital, from your education to grocery shopping. The need for professionals in the digital space has also increased. And in that too, if we talk about artificial intelligence, there is a huge supply and demand gap of professionals, thus creating an opportunity for many high-paying jobs. As artificial intelligence is a relatively new field and with big companies from Silicon Valley like Google investing billions of dollars in the field, the scope of artificial intelligence looks bright in the future.
Not only this, many start-ups are entering the field of artificial intelligence and automation. And a professional always has a dual choice between a high-paying job in an MNC or his start-up. All this is possible only because of artificial intelligence's wide scope and bright future.
How Should You Start?
The biggest question that an aspiring professional gets in front of him is – Where and How to start? And we got you covered here.
If you are a young professional freshly out of college or a working professional looking to bring about a change in your career. You can surely consider artificial intelligence as a field. But before diving into the corporate or working in this field you should surely go for a professional degree specializing in artificial intelligence and machine learning as the core fields of study. And it will be best if you join Great Learning's pg program in artificial intelligence & machine learning business applications, as it will equip you with all that necessary knowledge and expertise before you decide to work in the industry.

The views expressed in this article are those of the authors and do not necessarily reflect the views or policies of The World Financial Review.