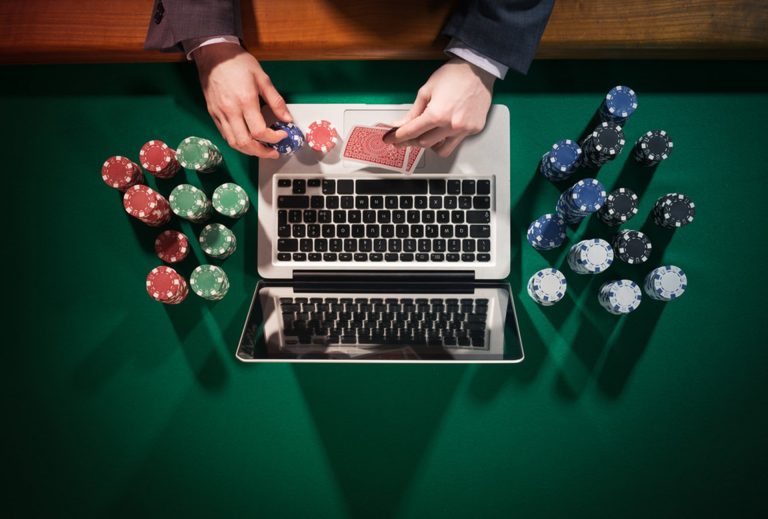 Online casinos have become a massive trend, especially now that digital payment options have made the transaction process, for both deposits and withdrawals, much easier. While there are countless online casinos, one that stands out above the rest is Vera & John Casino.
GAMES
Vera & John offers a wide range of games including blackjack, slots, poker, roulette, and so much more. With over 400 games on offer, you're bound to find something that suits your interest and your budget. There are tables accepting a $1 minimum and $100 minimum as well. You'll be spoiled for choice and will be spending a great amount of time just deciding on what to play. With so many games, there are more chances of winning big!
BONUSES
If the number of games doesn't attract you, then the bonuses definitely will! You're entitled to a 100% bonus on your first deposit and will have double the money you put in to play with. On your second deposit, the bonus can vary depending on the amount of money you've deposited. The site's terms change from time to time when it comes to the second deposit so be sure to keep an eye on them when you're making the second deposit to ensure you get the maximum bonus possible.
BIG PRIZES
Each day, the website puts up the "Game of the Day" where you can view which games had the highest payouts. This gives you an indication as to where the biggest prize money can be won. Even without these daily updates, you have a chance to win big as some of the games even pay out upwards of $1000 on any given day.
SMARTPHONE SUPPORT
Vera & John Casino is supported across multiple platforms including Windows, Apple, and Android. In fact, it is one of the few online casinos that support smartphones. They go a step further though and have claimed to be the only online casino that offers smartphones, as a usage platform, and offer their services in Japanese.
Also, smartphone usage is not limited to playing games only. You can register your account, deposit money, and withdraw money, all with the convenience of your handheld device. There are also no limitations on the number of games and all the games offered on the website are available for play on mobile as well.
DEPOSITS
Vera & John Casino offers standard deposit methods including credit and debit cards, on both Visa and Mastercard's platforms. They go a step further and offer digital payment options such as Neteller and i-BANQ. The pay-out options are just as convenient and include direct bank transfer, in addition to Neteller and i-BANQ.
However, before you enter your information, make sure all the details are put in correctly to avoid any issues. If any issues come up, response times aren't exactly the fastest, which brings us to our final point of the day.
CUSTOMER SERVICE
The one drawback of Vera & John Casino is the limited forms of communicating with customer support staff. There is no hotline or phone number where you can direct your queries, so you'll have to use the live chat option or email to address any issues you may be facing. To learn more on Vera & John Casino, head on over to https://onlinecasino-campaign.com/site-list/verajohn-casino/.
Disclaimer: This article contains sponsored marketing content. It is intended for promotional purposes and should not be considered as an endorsement or recommendation by our website. Readers are encouraged to conduct their own research and exercise their own judgment before making any decisions based on the information provided in this article.


The views expressed in this article are those of the authors and do not necessarily reflect the views or policies of The World Financial Review.