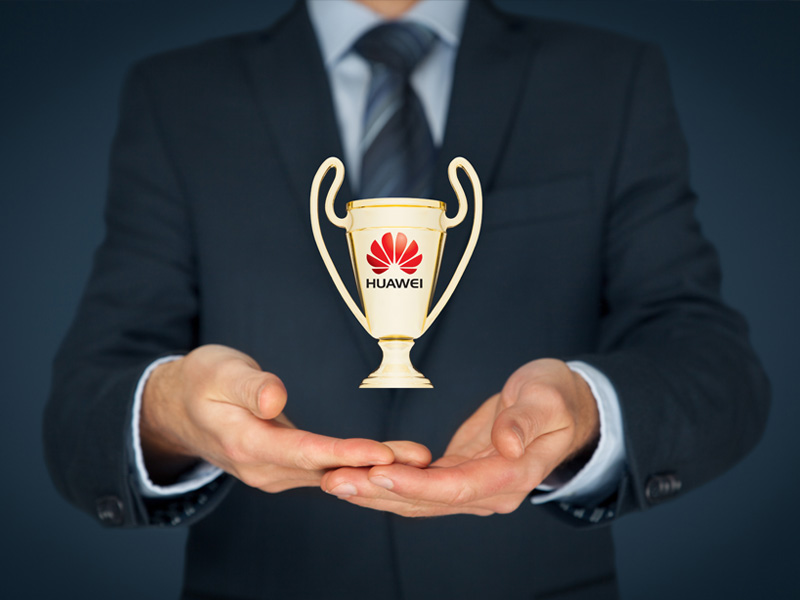 Employee appreciation can go a long way. In this article, the author elaborates on giant telecom Huawei's strategy of using "trophies" as incentives and motivation for its employees and teams and how these contribute to Huawei's global success.
In the aftermath of the financial crisis, economic growth in advanced economies slowed down considerably. According to the IMF this slower rate may be here to stay for quite some time. At the same time, growth rates in emerging economies are also slowing down, with the decision of China to let go of double digit growth and adjust to more achievable targets as maybe the prime example of this development. An important consequence of this global slow-down in growth is that living standards will not improve for the next few years. This also means that organisations expect their employees to work harder and longer without any increase in remuneration. From the perspective of motivating employees – and especially so the most talented ones – to keep putting the work in and staying loyal to the organisation, such an economic downturn is extremely challenging. The lack of resources holds that financial incentives are less easy to use in talent management. As such, organisations are looking for non-financial incentives that recognise the work of the employee in such a way that they feel they belong to the organisation and remain motivated to put in the hours.
When financial resources are lacking, psychology dictates that people will consider money as a less diagnostic cue to assess how they are evaluated by the organisation and how they compare to their co-workers. Rather, because all employees have a desire to have their hard work recognised, they will compare themselves with others on more social and relational dimensions. In other words, in situations of economic turndown, employees will achieve their sense of pride and confidence from social feedback that signals what their status within the organisation is. Status is defined as an index of social worth that include the prestige and esteem that others ascribe to an individual.1 One way to recognise the work of employees in a relational manner concerns the use of employee awards or trophies. Using trophies to reward your employees can take place at all levels in the organisation and represent a symbolic message of how much you value your employees. Because of its clear relational value, employees are positively affected in their sense of esteem, pride and loyalty to the organisation.
Broadly speaking two types of relational awards can be distinguished. The first one involves the individual award in which the personal performance of the employee is used as criteria to award a trophy. The second type involves the team award in which performance based on cooperation is rewarded. Important to note is that these trophies are not new ways of motivating employees, but because of the economic slow-down more cost-effective incentives are necessary, and therefore the use of trophies have gained attention from companies again. In addition, it is also interesting to see that the use of symbolic labels and trophies are actually popular tools among millennials or also called the generation Y. Millennials are born between 1980 and 2000, and considered more self-focussed and savvy in putting their profiles out there in the public. This latter aspect makes that this generation is sometimes also referred to as a "trophy generation", motivated to share any status recognition enthusiastically on social media.2 The group of millennials count around 80 million people and are currently coming to age in the workforce.3 Because this large group will be the future leadership in our organisations, a closer look to effective use of trophies is warranted.
About the Author

David De Cremer is the KPMG Professor of Management Studies at the Judge Business School, University of Cambridge, UK, where he heads the Department of Organisational Leadership and Decision-Making. He is the author of the book Pro-active Leadership: How to overcome procrastination and be a bold decision-maker (2013) and co-author of "Huawei: Leadership, culture and connectivity" (2017).
References
1. Blader, S. L., & Chen, Y.-R. (2012). Differentiating the effects of status and power: A justice perspective. Journal of Personality and Social Psychology, 102, 994–1014.
2. Ethics Resource Center (2013). Generational differences in work-place ethics. Washington, DC: Ethics Resource Center.
3. Weber, J. (2017). Discovering the millennials' personal value orientation: A comparison to two managerial populations. Journal of Business Ethics,143, 517-529.
4. Leung, T. K. P., & Chan, R. Y. K. 2003. Face, favour and positioning – A Chinese power game. European Journal of Marketing, 37, 1575-1598.
5. De Cremer & Tao, 2016
The views expressed in this article are those of the authors and do not necessarily reflect the views or policies of The World Financial Review.