By Zonghao Bao and Han Wang
This article investigates whether and how the interaction and repeated game between enterprise and stakeholders can influence corporate credibility performance in practice. The authors use the Corporate Social Responsibility (CSR) reports, which are published by 1000 enterprises in Shanghai, as their data source and evaluate their credibility performance in 2015. The findings provide guidelines for social credibility construction in Shanghai.
Evaluation Outcome of Shanghai CSR Reports
The CSR reports, which are used as the data source in our evaluation, are published by 1000 enterprises selected from 16 districts in Shanghai, covering various fields such as manufacture and construction industry, communication and transportation, finance and insurance, and retail business, etc. In our evaluation indicator system, we take Corporate Credibility as one first-order index, and further evaluate enterprises' credibility performance according to three secondary indexes of Internal Credit Regulations, Credit Behaviours, and Social Image, as well as ten third grade indexes, such as Credit Rating and Credit Disclosing.
The outcome of our evaluation reveals several problems in enterprise credibility performance, and one notable problem is the diffusion of business dishonesty among the enterprises. In our evaluation of Corporate Credibility, more than 100 enterprises are ranked with C or D level. In the evaluation with secondary indexes, 187 enterprises are at C or D level on Internal Credit Regulations, and 303 enterprises are at C or D level on Social Image (see Table 1 below).
About the Authors
Zonghao Bao is the President of Shanghai Academy of HuaXia Social Development Research. He is also a professor and doctoral supervisor in School of Humanities at East China University of Science and Technology. Professor Bao is an expert in Philosophy and Social Science, and he received several awards because of his extraordinary research and contributions to social science.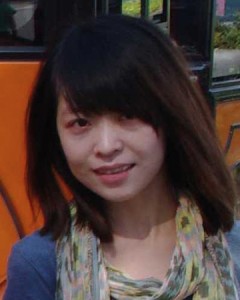 Han Wang is a member of Professor Bao's research team. She is currently a PhD candidate in School of Humanities at East China University of Science and Technology. She has studied in Australia for two years, and in recent years she has conducted her research on Ethics and Economic Ethics.
References
• Botelho, D., & Kurtz, H. (2008). The introduction of genetically modified food in the United States and the United Kingdom: A news analysis. The Social Science Journal, 45, 13-27.
• Davis, K., & Blomstrom, R. L. (1966). Business and its Environment. NewYork: McGraw-Hill.
• Wood, D.J. (1991). Corporate Social Performance Revisited. Academy of Management Review, 16 (4), 691-718.
The views expressed in this article are those of the authors and do not necessarily reflect the views or policies of The World Financial Review.