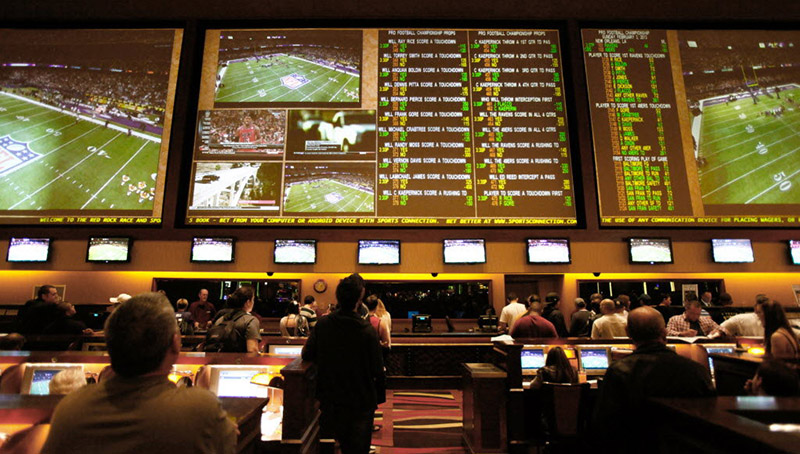 Sports betting is legal in 26 states in the USA and this number is expected to increase to nearly 40 states in the next three years. The growth in the market has caught the attention of many UK gambling operators who are eager to gain a foothold in the US market. In return, many American gambling companies are eager to partner with these UK operators to benefit from their technology and long-time industry expertise.
A number of big deals in 2021 occurred between UK and American-based gambling giants, and it's likely that additional partnerships, mergers, and acquisitions will happen this year as more of Britain's major gambling operators consider expanding their presence overseas.
Big Deals Have Been Made
Well known UK and Irish gambling firms have been involved in major US deals over the past few years, which have led to several acquisitions and a surge in profits.
For instance, Flutter Entertainment (then Paddy Power Betfair) acquired American gambling company FanDuel in 2018. Following the merger, it opened its first FanDuel brand sportsbook in New Jersey followed by another in Pennsylvania, with FanDuel also offering online sports betting in the states of New Jersey, Pennsylvania, Indiana, Illinois, West Virginia, and New York. Currently, Flutter holds a 95% stake in FanDuel. FanDuel offers sportsbook, daily fantasy sports, online casino and horse racing products and is a leader in the US online sports betting industry, with market shares of 35%.
Another one of the biggest betting companies in the UK involved in a huge deal was William Hill. Except, unlike other acquisitions that saw UK companies buying US companies, it was American hotel and entertainment company Caesars Entertainment that purchased William Hill in a £2.9 billion takeover, which completed in 2021. Likewise, in September 2021, American company Endeavour Group Holdings purchased OpenBet, Scientific Games sports betting division, for $1.2 billion (£891.1 million). Then, in October 2021, US casino operator Bally's Corporation acquired Gamesys in a £2 billion takeover.
Also in 2021, Entain PLC, the company behind Ladbrokes and Coral, acquired Unikrn, a US-based eSports betting company for £50 million. That same year, MGM Resorts (Entan's joint venture partner) made an offer to buy Entain for $11 billion (£8.1 billion), but this offer was rejected.
Profits Likely to Increase
In spite of the pandemic, many UK betting companies enjoyed profits in 2020. Entain reported £175 million profit on revenues flat at £3.6 billion, a 28% increase in income. Meanwhile, BetMGM, owned by Entain's joint venture partner MGM Resorts, became one of the key players in the US betting industry, with 18% market share in the 12 states where it operates. The venture more than doubled its revenues to £128 million during 2020.
Flutter's 2019 merger with Canada's the Stars Group, created the world's largest online gambling company in terms of revenue and also helped Flutter to expand even further in the US market. This, in addition to Flutter's ownership of FanDuel, has given the company leadership in online betting with 40% of the US market share in sports during Q4 2020 and 20% of gaming. Based on its predictions of more American states legalizing gambling over the next couple of years, Flutter expects to exceed £14 billion by 2025 due to an increase in estimated sportsbook value.
The Expansion Overseas Expected to Continue
UK betting and gambling firms are likely to continue expanding their presence in the US in 2022 and the coming years. This isn't only because of the lucrative US market opening up after the 2018 Supreme Court decision to overturn a ban on online betting. It's also not only because UK betting and gaming firms are seizing their opportunity as valuable business partners or takeover targets for US companies. Another driving force behind the decision to head overseas is that UK gambling regulations continue to tighten.
The UK government has been seeking to lower the risk of potential exploitation of children and vulnerable members of society as well as reduce the risk of other gambling-related harm, such as addiction. This has led to changes in gambling laws, including lowering the maximum stake on FOBTs from £100 to £2. There has also been talk of curbing advertising, such as banning football shirt sponsorship.
Though it's very likely that stricter gambling laws will eventually popup in the US as well, for now, the growth prospects the country currently offers are too good for many UK betting firms to pass up.
Disclaimer: This article contains sponsored marketing content. It is intended for promotional purposes and should not be considered as an endorsement or recommendation by our website. Readers are encouraged to conduct their own research and exercise their own judgment before making any decisions based on the information provided in this article.


The views expressed in this article are those of the authors and do not necessarily reflect the views or policies of The World Financial Review.