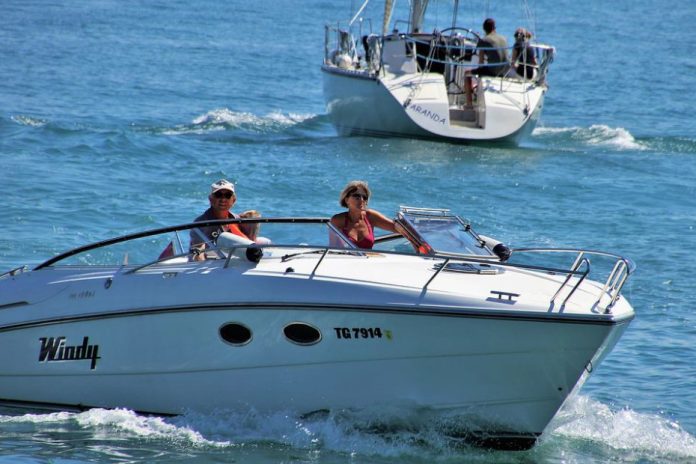 As the owner of a boating business, you may be on the lookout for ways to improve your service. 
For the best advice on how to gain a competitive edge in your industry and increase your profits, look no further. Read our top tips to increase profits from your boating business, below. 
Invest In Your Website
To reach more potential customers, you need to invest in your online presence. 
Optimize your website through location-based, on and off-page SEO. Your site is your biggest possible source of new customers, and can also improve your existing customers' experience. 
Implement ranking keywords such as "rent a boat near me" to allow people to find you. Enable online bookings, and provide your site visitors with valuable insight into your services with customer reviews and perhaps a blog. 
Your goal is to bring people to your site, keep them engaged and ultimately convert them into satisfied customers.
Partner With Other Businesses 
Partnering with other businesses that are complementary to yours can be an exciting way to further your profits.
It leads to more exposure for both parties and is thus a mutually beneficial arrangement. There are many possible ways to do this, but let's look at a few examples. Partner with diving instructors for their diving lessons. Negotiate with local tour operators to set up boating tours in the area. 
Another possible avenue of partnership is the Airbnb and Homeaway trend. Offer hosts a commission for referrals, and perhaps a special package deal for your existing customers.
The possibilities are endless and can take your business in new and lucrative directions.
Narrow Down Your Niche
You could instead focus on a particular segment of the marketplace. 
But to narrow down your niche and concentrate on that alone, requires careful research. Is there a gap in the market for a particular boating activity? Is there a shortfall in certain boating services? The ideas mentioned above under partnering with other businesses could still apply here. 
Narrowing down your niche market will make it easier for you to market your business. But it demands certain things from you. Enhance your skills in the market sector you have decided on. This will give you the competitive edge, and ultimately higher profits, you are seeking. 
Your goal is to be seen as the authority in whichever service you have chosen to promote.
Offer A Unique Experience
Offering your customers unique and personalized services will set you apart from the rest.
Do you offer different vessels? Are bareboat charters, skippered, and crewed charters all available? If you are not able these choices, start simply. Short, guided excursions perhaps. Or lessons in boating safety. 
The more experiences you offer, the less likely customers will think to look elsewhere. And the more likely they are to refer their friends, family, and colleagues to you. You could institute a referral program, that offers a slight discount for reviews and referrals. 
This is worthwhile to you as it will bring in more business, and therefore more profits.
Host Events
Depending on the size of your business and your vessels, reach out to party planners and offer private boat parties. Or advertise this directly on your website. 
You could focus on kids' parties. Or bachelor parties. On larger yachts, private New Year's parties or yacht weddings become a possibility. This is going to be even easier to arrange if you have partnered with a catering service. 
You can then market your business as a more comprehensive service.
Nurture A Good Crew
If you have a crew, are they prepared for these new directions your business is taking?
Keep them up to speed, discuss your ideas with them, and encourage feedback. If they do not have one, create a uniform or branded shirt for them to wear on duty. Invest in further training, such as hospitality or tourism courses. And if you have not yet done so, train at least two of them in CPR and basic first aid.  
Your boating business relies on these people. So invest in their training, pay them a fair wage, and they will continue to serve you well. 
Maintain & Upgrade Your Boat
Of course, to explore any of these paths to higher profits, you need to do the foundational work. And that means keeping your boats in good seafaring order.
Whether you have one vessel or several, keep it ship-shape. No boating business will succeed without clean, well-organized, and seaworthy vessels. Invest the time and money into keeping up-to-date with the latest trends too, and update your onboard equipment and amenities. 
Remember, your boat is your business, and your business is your boat. So take good care of your boat and she will take care of you.
The views expressed in this article are those of the authors and do not necessarily reflect the views or policies of The World Financial Review.