The more technological advancements we see, the more we think our Private security in Chicago can improve. However, with every social media post you publish when on vacation, you risk attracting potential burglars. With every new person you welcome to your new home to work for you, you potentially have an individual scanning your home for a future robbery. While very few people are like that, you can never be too safe. That's why today we've prepared several tips on improving your home security.
Do a background check on babysitters
Are you looking for someone to look after your child while at work? It goes without saying that you'll ask for references and ensure a person has the necessary education and qualifications for the job. However, doing a more thorough investigation by asking around or even Googling a person is a good idea. You never know how unreliable people can be when they present themselves as ideal to you. Pay close attention to where the person grew up, and went to school, whether they moved a lot and if they have a partner or plan to have a family of their own soon.
Always have someone to look after your home
Whether you travel a lot or spend over 8 hours outside the house working, your residence will become a burglar magnet. Don't let strangers notice nobody stays in the house all day long. Instead, have a house sitter when you travel for a few days. Invite a family member to stay inside the house while you work to paint a picture of a home that's never empty. If a friend works from home, have them stay over from time to time. It will be a good change of scenery for them and an even better form of home security for you. Is there a retired neighbour or a teenager next door with plenty of time on their hands to check on the house? If you have a pet, they can also ensure the animal has been fed and your flowers watered.
Install a safety fence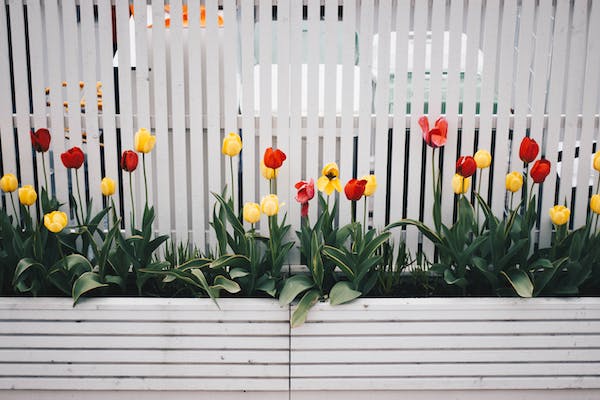 Have you ever evaluated your home exterior's security? How strong is your front door? What about the back door and windows? You can never be too safe, so consider installing a safe aluminum fence. You can find exceptional quality aluminum fence panels online and install them with ease. Secure your home from burglars by using sturdy aluminum fence panels and offer you and your family peace of mind.
Organise a neighbourhood watch
Neighbourhood solidarity is essential when you're trying to secure your home. If you're not close to your neighbours, it's time to start bonding for everyone's sake. Burglars are always attracted to silent, calm neighbourhoods, so make your streets less attractive to intruders by having a different couple of people patrolling the streets. They will be on the lookout and let everyone know any potential intruder will be detected if they try to break into any of the neighbours' houses. Consider also looking into professional security companies that offer Private Security Patrol Services to enhance your neighbourhood's safety measures.
Stay discrete on social media
Are you planning a vacation? Have you already thought about all those social media posts you want to publish and brag about the fantastic destination you're visiting? We strongly advise you against it. Vacation time is the time of year when your house will be the most burglar-prone. That is especially true if an intruder is monitoring your activity and plans to rob your home. You never know who might follow your online profiles if they're set to public instead of private. So, don't inform others you're going on vacation. Avoid real-time posting and turn off your geotagging options on Facebook and Instagram. Don't change the outgoing message on your answering machine. Act as if you're still in town and spending time at home as usual.
Improving home security is important now, more than ever. With so many technological advancements, you can never know if someone is following your every step and planning their burglary. So, to ward the burglars away, implement the safety measures we've listed above. Always be on alert for new people coming to your home. Team up with your neighbors and start a neighborhood watch to ensure every home in your street is safe. Don't tell strangers about your vacation plans, and keep your social media presence on the down low when you plan to travel. For additional protection, consider seeking the services of a professional security company such as S.O.S. Private Security Company. They can provide expert advice and installation services to ensure your home is secure.
The views expressed in this article are those of the authors and do not necessarily reflect the views or policies of The World Financial Review.