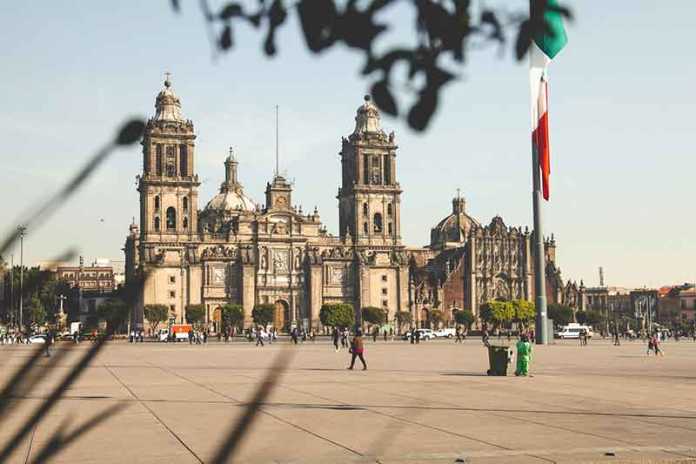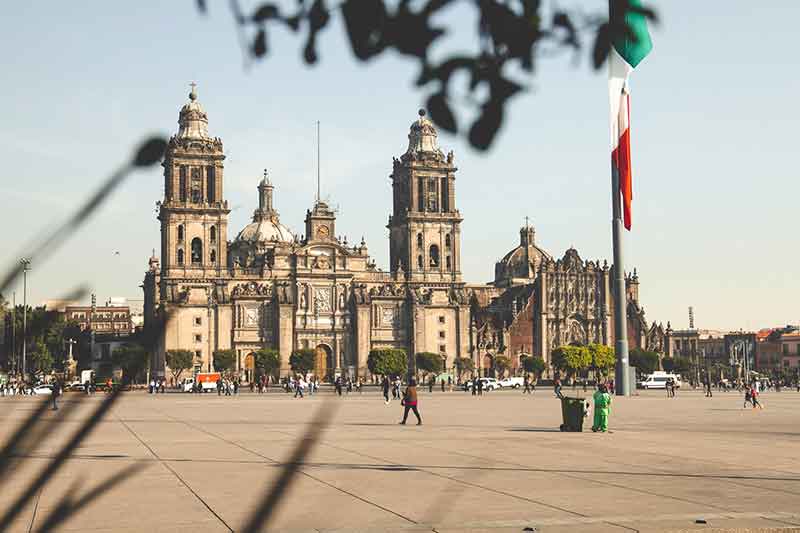 Mexico City is fast becoming the most active startup hub in the Spanish-speaking world. One of North America's most populous cities with more than 22 million people, it brings the standard perks of a big city without the high operating costs. 
In fact, as a result of the government and private sector's efforts of developing a robust startup scene, Mexico City is now the birthplace of some pretty notable startups. 
Here are a few startups in Mexico City you should watch out for.
1. 99 Minutos
99 Minutos is a Mexican startup dedicated to last-mile delivery services. It mainly caters to e-commerce stores in Latin America by offering various services, including less than 99-minute delivery, same day, next day, and CO2-free delivery. 
The startup operates in major markets across Latin America and South America and is popular in Mexico, Columbia, Chile, and Peru. 
Recently, it raised a $40 million Series B investment that the startup will likely use to expand its logistics services to countries such as Argentina, Costa Rica, Panama, and Ecuador.  
2. Aliada 
An online platform that matches maids with customers in Mexico City, Aliada creates an innovative model for the household cleaning industry that is socially responsible. 
Before Aliada, the situation for housekeepers was challenging. Agencies typically take an 80% cut of the fees they charge customers, and housekeepers do not choose where they work and have to spend expensive traveling fees. 
But now, the benefits of Aliada go beyond better wages. Because not only does the company reduce the cut to only 20%, it also provides healthcare insurance for housekeepers through a nonprofit called Red de Aliadas, which offers 100,000 pesos for medical bill coverage.
With $800,000 in its seed financing, its vision is backed by some of Mexico's most significant investment firms, including Capital Invent, Dila Capital, and Variv Capital. 
3. Aprende Institute
One of the fast-growing startups in Mexico City, Aprende Institute is an edtech startup for vocational skills training in Latin America and Spanish-speaking people residing in the United States. 
Aprende Institute learning programs provide practical 3 to 9 months programs specially developed for individuals interested in speaking Spanish. Since its inception in 2019, the startup has enrolled about 70,000 students in Mexico City, Bogota, Miami, Buenos Aires, and Lima. 
In October 2021, the edtech startup raised $22 million in funding, which they will use to consolidate their presence and be more accessible to the Hispanic community in the United States.
4. Bitso
Starting in 2014, Bitso is a cryptocurrency exchange platform that enables low-cost and instant cross-border payments. The platform supports various digital currencies, including Bitcoin, Ether, Ripple, Litecoin, and XRP. 
In the last year, Bitso has a million new users open accounts and hit a grand milestone of 3 million accounts. In 2021, the Mexico City-based startup raised $250 million in its Series C funding. 
The round valued the startup with a $2.2 billion valuation, making it the region's first cryptocurrency company to become a unicorn exceeding the $1 billion valuation mark. 
5. Jüsto
Established in the last two years, Jüsto is an online platform to order groceries. It allows users to browse available products in their online supermarket that they claim are procured and delivered on the same day. 
In fact, Jüsto prides itself on working directly with fresh produce suppliers to offer the freshest vegetables, fruits, and poultry in the market.
The startup's goal is to become the most popular online supermarket in Latin America by 2030. It recently expanded into Brazil with a $40 million investment that was also used to recruit 300 local staff. 
6. Kavak
Revolutionizing the second-hand car marketplace that has previously been informal, Kavak provides a platform that facilitates the online purchases and sales of second-hand automobiles. 
Before this, the scenario for buying and selling used vehicles online was complex as few buyers trust a seller's assessment of the car's condition while sellers are not confident if buyers will actually pay.  
But now, with Kavak's app acting as the trusted middleman. People can buy and sell their second-hand cars more confidently. Currently, you can find the online used car platform in Mexico City, Argentina, and Brazil. 
In September 2021, Kavak had secured $700 million in its Series E funding which places its valuation at an $8.7 billion valuation, making it one of the most valuable Mexican unicorns. 
7. Homie
Founded in 2015, Homie is a proptech startup set to disrupt the stagnant real estate industry. It combines technology and expert customer service to provide an end-to-end home selling and buying platform. 
The startup offers an online platform that facilitates the property buying, selling, and leasing processes. Through Homie, you can place rentals via its online platform, vet interested parties to organize viewings, and even provide contracts and undertake due diligence related to rentals.
Its algorithm even lets tenants pay rent through their platform, making it convenient for landlords. Tenants with a good credit history are also no longer required to have third-party endorsements or leave a security deposit when renting an apartment via Homie.
Its last round of financing was back in 2020 where it raised $23 million in a Series B funding round, which places the startup valuation between $100 million to $500 million.

The views expressed in this article are those of the authors and do not necessarily reflect the views or policies of The World Financial Review.