In present times of political uncertainty and the rising economic inequality, destabilisation, populism, and political gridlock across all nations, what tools and strategies should the present and aspiring leaders of our society use to address these compounding challenges?
Further, the emergence of new and key digital economy players has also tumultuously led to changing market and social dynamics that foster competition and demands for a more complex and differentiated level of adaptability, expertise, objective analysis of facts, and effective leadership that every leader in either the public or the private sector must have.
One right strategy for leaders to stay ahead of change and keep pace with the fast-moving international environments and address the demands of the increasingly multi-polar world is having a solid grasp of current global affairs through pursuing graduate programmes on international relations and public affairs.
Building on our long term dedication to providing revelatory insights and unbiased analysis into influential world affairs, we present to you our special series on the TOP GRADUATE PROGRAMMES FOR INTERNATIONAL RELATIONS AND PUBLIC AFFAIRS.
We invite our readers to browse through the leading-edge and results-oriented graduate programmes/executive education that offer the highest value for aspiring leaders in the future of government and public affairs.
Specifically, we look into the different core values and focus of these highly specialised programmes that would provide lifelong skills and integrated knowledge that would not just propel both the individual and the organisation to long-term profitability and success, but the society they belong to as well.
For our May/June 2019 issue, we are honoured to feature Duke University-Sanford School of Public Policy through an exclusive interview with their Dean Judith Kelley.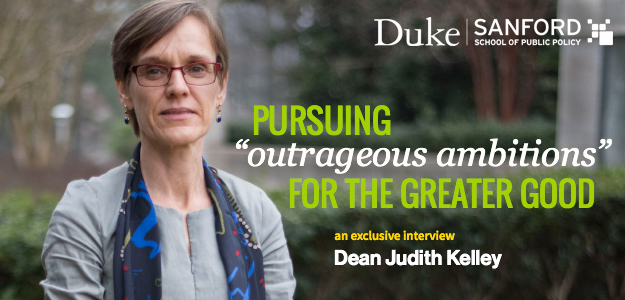 Other articles you might be interested in