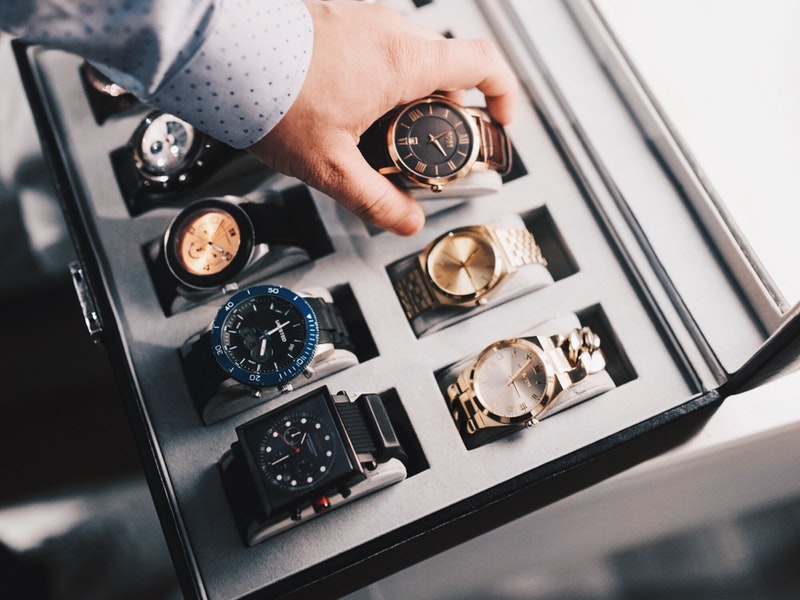 Some of us may treat watches as a means only to learn the time and a fashion statement. Other people make a personal connection with their timepieces. Others can't leave the house without their watches. It's the same feeling we get at times that we left our phone at home.
But in the world of finance and business, a watch is their ultimate status symbol. For these men, it symbolizes their achievement. You can see a Junior Banker with Omega and an Executive with a Rolex. But you know, you can't just buy Rolex online. These luxury watches should be seen as keenly in person.
As we go crazy over these luxury watches, let's see who are these most prominent and influential central bankers, financiers, CEOs that own and wear these top luxury watches in the market today.
1. Patek Philippe Calatrava 5119G
The most expensive on our list. Top of Patek Philippe's classic model lists, Patek Philippe Calatrava 5119G. Supremely charming, plain and elegant. The CEO of Toyota, Akio Toyoda, was caught in the paparazzi several times wearing this timepiece. Calatrava 5119G retails around $21000 and above.
2. Jaeger LeCoultre Master Perpetual Calendar
The CEO of Citigroup, one of the largest banks in the world, Michael Corbat, was seen wearing one of the top luxury watches, Jaeger LeCoultre Master Perpetual Calendar. You can buy this for only $19,500 and up.
3. Audemars Piguet Royal Oak
One of their famous models that have been giving masculine take for decades, Audemars Piguet Royal Oak. Royal Oak was also the choice of the CEO of LinkedIn, Jeff Weiner. This one costs more than $18,000.
4. Rolex Datejust
When you hear Rolex, it's like the symbolism of class and respect in the watch industry, the Classic Watch. Every time people talk about all these luxury watches, Rolex is always the first to mention.  To validate these statements, the Co-CEO of Oracle, Mark Hurd, owns and wears this classic timepiece, Rolex Datejust.
5. Rolex Submariner 116610
Rolex's another legendary piece, Submariner. Submariner 116610 retails at around $8500. Worn by the chairman, president, and McKesson Corp CEO, John Hammergren. Rolex Submariners come in different models and colors.
6. Ulysse Nardin Dual Time 233-88-7
The CEO of Amazon, Jeff Bezos, one of the richest men in the world, owns this timepiece. This watch is a combination of stylish marine and silver. Ulysse Nardin Dual Time costs around $8000.
7. Omega Planet Ocean
Combining a modern touch and a classic look, stepping forward in timepiece excellence, Omega Planet Ocean. This water-resistant, elegant, and new piece, retails at around $7500 and up. The President of Solera Holdings, Tony Aquila, was wearing this piece.
8. Breitling Colt Automatic
One of the Swiss-made timepieces that are known for its uniqueness, Breitling Colt Automatic. Depending on the condition and mechanism, this timepiece cost starts for as low as $3000. Breitling Colt Automatic is the timepiece that Satya Nadella wears, CEO of Microsoft.
9. Chopard Mille Miglia 16/8997
This classic Swiss timepiece, Chopard Mille Miglia, was worn by the CEO of Uber, Dara Khosrowshahi. This was named after a vintage car rally in Italy to pay tribute, Mille Miglia. This piece costs around $3,400 and up. 
Takeaway
These luxury pieces are not only loved by the CEOs; almost everyone does. While these pieces are not for ordinary buyers given their prices, they are great investments, a worthy one. Over time, their values appreciate so it will never be a waste of money. 
If you want to own these kinds of luxury watches, you can consider buying pre-owned items. It costs lower and more affordable, but it still possesses the same value, elegance, and charm.
The views expressed in this article are those of the authors and do not necessarily reflect the views or policies of The World Financial Review.