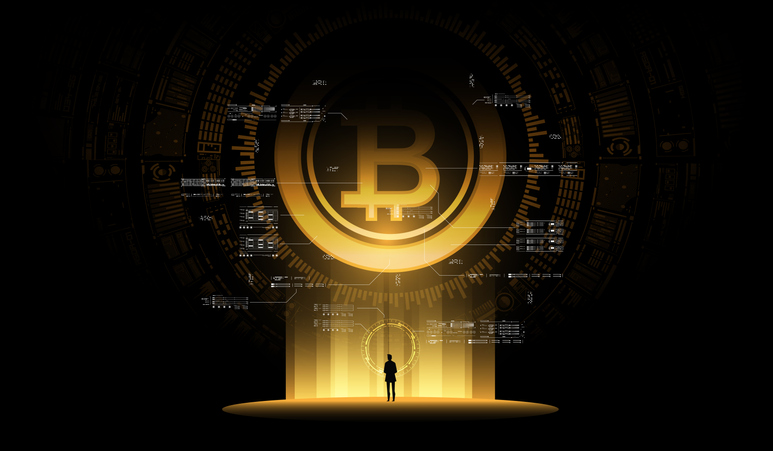 By Thomas Jackson
One good (and bad) feature about cryptocurrencies, blockchains, and bitcoins is that this technology and its practical implementation are new. So while there will undoubtedly be early adopters, it is a fact that the ecosystem involves lots of learning, especially if you are just starting to learn about it. 
So, if you are looking in from the outside, it is both an opportunity and a pitfall. Thankfully, there are several reliable resources that you can use to get you up to speed and help you learn what this technology is about. I've compiled a list of some of the best free courses you can use in this article. 
1. Coinbase Learn 
This free course is simply a set of interactive flashcards. "This is an ideal resource for people looking to learn the basics of cryptocurrencies, such as buying, selling, and mining, quickly," says Jeff Adams, data center operations and crypto mining strategic consultant at MineHog. This mini-course is an objective resource, and it covers a lot of areas shortly and intuitively. Therefore, this is one of the best resources that a beginner can use to learn quickly within a short time. 
2. Courser – Cryptocurrency Technology and bitcoin – Princeton University.
This is a free course on the Coursera platform by Princeton University, and it introduces the basic concepts of cryptography and links it to bitcoin basics. It is a video course where the lecturer explains the implementation of decentralization, how to store bitcoins, and how it is mined. It also includes a short explanation of altcoins and what the future holds for this space. 
Although you do not get any certificate upon completing this course, you get useful knowledge presented in a way that introduces bitcoin and cryptocurrency principles to you while emphasizing bitcoin security. Arvind Narayanan, the instructor, is a computer science assistant professor at Princeton, and he focuses on the stability and security of bitcoin. So this course gravitates towards that space a little bit more. While this is a good resource, you need to check out other courses to understand different parts of the bitcoin ecosystem.
3. EdX – bitcoin and cryptocurrencies – UC Berkeley
UC Berkeley offers this course on the EdX platform and is quite different from other courses because it also dedicates a section to EVM (Ethereum Virtual Machine). Other sections focus on the game theory and discuss what it takes to attack the bitcoin blockchain, a unique approach to highlighting the system's theoretical security pitfalls. 
An interesting fact about this course is that the instructors were part of the @Berkeley group's blockchain. Like other courses on EdX, you can audit this course for free, but if you want to get a verified certificate as proof that you completed this course, it will cost you $99.
4. Udemy – introduction to cryptocurrencies and blockchain
According to a thesis writing service, this two-hour video course explains distributed systems, the basics, and their place in the history of monies. If you are looking to take the learning a little slower than what the flashcards at Coinbase offers, then this course is ideal for you. It also applies if you are not interested in immersing yourself fully in the different blockchain elements and the various parts of the bitcoin ecosystem compared to the full-fledged courses that Coursera and EdX offer. More than 40,000 students have already used this free course on Udemy. 
5. EdX – introduction to hyperledger blockchain technologies
The Linux Foundation (building a hyperledger framework) offers this EdX course, a blockchain introductory course. It also explains the role of Hyperledger in this space and the available tools. This course is built so that non-technical business audiences can relate to and introduces blockchain principles away from all discussions surrounding ethereum, bitcoin, and other cryptocurrencies. It is a free course, but it costs $99 to get an EdX verified certificate as proof of completion. 
6. DeveloperWorks – blockchain essential
This is a video course that was developed with an IBM partnership. The instructors are also developers from the blockchain enablement division of IBM. It explains the basics of blockchain and uses a lab and demo component where you are able to work and practice with the HyperLedger framework. You will learn how to use HyperLedger after completing this course. Although it is a slightly more technical course than the other, it is still made for crypto beginners and non-technical crypto users. 
7. Coinbase Earn
It is one thing to learn for free, and it is another thing when you are earning money while you learn. Coinbase offers several introductory quizzes and courses in cryptocurrencies without any dedicated course, like RNDR Coinbase quiz privacy-focused ZCash, EOS, and Dai (a stablecoin). With this, you will get a holistic view of different cryptocurrencies and altcoins than other standard courses that focus mainly on BTC and ETH. For every quiz question you answer correctly on the topic; you will be awarded an amount of cryptocurrency. This will at least give you something that you can practice with after the course. 
8. Crypto Academy



Introducing Crypto Academy, the vibrant newcomer making waves in the cryptocurrency realm. Utilizing the power of gamified education, they're set to revolutionize the way we learn about cryptocurrencies. The Academy offers a diverse collection of lessons where you'll not only get to grips with blockchain basics but also delve into advanced trading strategies.
What sets Crypto Academy apart is their unique NFT integration. This is not mandatory but by acquiring a Crypto Academy NFT, you are given immediate access to a wealth of premium content and a slew of exclusive perks. But their vision extends beyond merely imparting investment advice. The Academy's core aim is to foster a thriving community of crypto enthusiasts, equipped with the knowledge and expertise to capitalize on the opportunities offered by the digital economy.
So why wait? Invest in your future today with Crypto Academy, and embark on a thrilling journey into the heart of cryptocurrency.
Conclusion
Learning cryptocurrencies does not come easier these days with a large number of available resources online. One easy way to accomplish your crypto learning goal is to visit World Finance Review to get all the information you need about cryptocurrencies. In the meantime, this article contains a number of free courses that you can also check out to learn cryptocurrency.
About the Author
Thomas Jackson is a professional content writer and essay writer known to provide dissertation help and college paper help. He is also an active member of several writing clubs in New York. Thomas has written several songs since he was a child. He gets inspiration from the live concerts he does in front of close friends and family members.
Disclaimer: This article contains sponsored marketing content. It is intended for promotional purposes and should not be considered as an endorsement or recommendation by our website. Readers are encouraged to conduct their own research and exercise their own judgment before making any decisions based on the information provided in this article.


The views expressed in this article are those of the authors and do not necessarily reflect the views or policies of The World Financial Review.